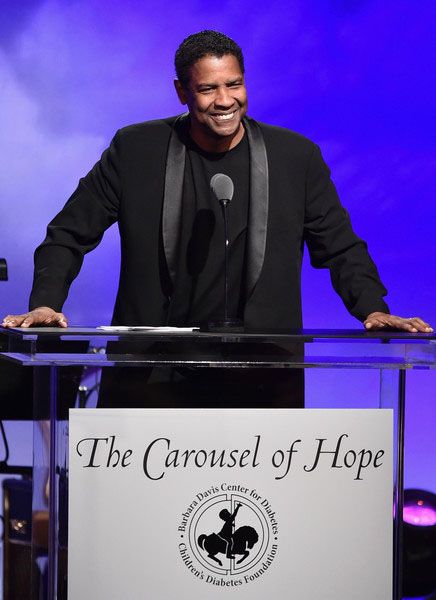 Denzel Washington will be honored for his work in the film industry at an upcoming film festival. Meanwhile, his Fences co-star Viola Davis covers VARIETY's "Actors on Actors" issue where she talks about those steamy sex scenes and diversity in Hollywood. Get it all inside…
Denzel Washington is arguably one of the best actors of our time, so it comes as no surprise that he will soon be honored for his extraordinary work.
The Hollywood veteran will be honored with the Maltin Modern Master Award at the 32nd annual Santa Barbara International Film Festival. It's the highest accolade presented by SBIFF.
Denzel -- who brought his classic films such as Training Day, American Gangster and Man On Fire -- will be honored for his longstanding contributions to the film industry culminating with Paramount's upcoming Fences in which he directs, produces, and stars.
The Oscar winner will be presented the prestigious award on Thursday, February 2, 2017 at Santa Barbara's historic Arlington Theatre during the Santa Barbara Film Festival.
Congrats Denzel!
Speaking of Fences...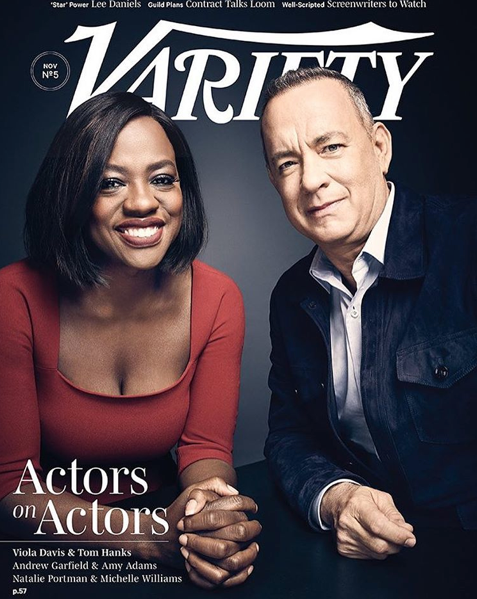 Denzel'sco-star Viola Davis covers one of three covers for VARIETY's "Actors on Actors" issue alongside Tom Hanks. The "How To Get Away With Murder" star sits down with Tom for a candid interview about diversity in Hollywood and how she executes her "HTGAWM" role as the imperfect, sexualized Annalise Keating.
"I saw that role as an opportunity for something that was way bigger than doing good work," she said during the interview. "I saw it as an opportunity for a dark-skinned actress of 50 to be in a role that is sexualized, not sexy — there is a difference between sexualized and sexy. I saw it as an opportunity, a blank palate, or canvas, to put my mark on."
During their chat, the EMMY Award winner analyzed the struggles and expectations that people of color face in Hollywood.
"Even in fabulous roles, they are still within the confines of being 'strong,' 'a device,' 'funny,'" Davis said. "If it's a black movie, at best it's a biopic because it makes the audience feel comfortable that I am investing in this black person's humanity, who I already know has made a mark in the world."
You can check out their full sitdown interview here. 
Below is a clip of Viola talking about shooting sex scenes in movies vs. sex scenes in TV:
The full interview will air in its entirety on Variety's "Actors on Actors" Season 5, presented by The Venetian Las Vegas, which debuts on PBS SoCal on Jan. 3rd.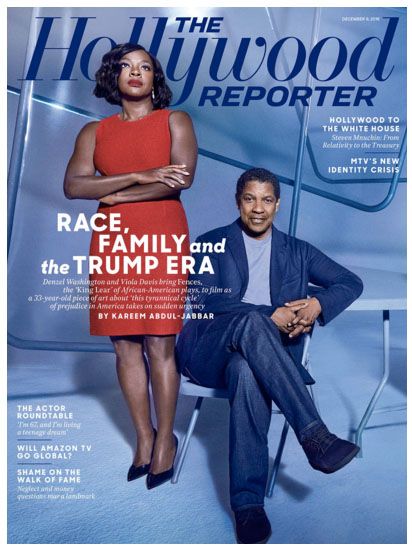 Stars Viola Davis and Denzel Washington also sit down with NBA legend Kareem Abdul-Jabbar to chop it up about their upcoming drama.
Fences is the story of Troy Maxson (Washington), a mid-century Pittsburgh sanitation worker who once dreamed of a baseball career, but was too old when the major leagues began admitting black players. He tries to be a good husband and father, but his lost dream of glory eats at him, and causes him to make a decision that threatens to tear his family apart.
Viola got candid on what she thinks white Americans will take away from the film saying, "I think sometimes what people miss about black people is that we're complicated. That is a huge need for a lot of women, even in 2016. You can have the most ambitious career woman, and at the end of the day, she's like, 'I just want to be a mom.'"
Denzel, who stars in, produces and directs the film, dished on the struggles black directors face when they're trying to get a movie to the big screen. He said, "It's strictly business. If I loan you $25 million, I want my money back. I don't want to hear about the social impact. That's great for you, but now I'm $25 million in the hole, so next time you come to ask me …"
You can read the full article here. 
 
Fences hits theaters December 25th (Christmas Day). In the meantime, peep the newest trailer below: 
Photos: Getty/Variety/THR