Twitter was on FIRE earlier today when an account alleging to be NFL baller RGIII's ex-wife starting lighting into the Cleveland Brown & his new girlfriend Grete (pictured above).  Now....we've got the REAL deal on what went down.
As soon as we were about to grab the popcorn and sunflower seeds to watch the foolywang material ensue, we realized the account airing out RGIII and his new boo for cheating is probably a fake.  And according to Mr. Griffin, it indeed is.
As we all know, RGIII separated from his wife of a few years, Rebecca Liddicoat, as soon as she had their new baby.  He officially filed for divorce this past September, but he clearly moved on with a new boo, Grete, before that as he already had her name tatted on his arm at the time the separation news broke.
Word has it that Becky was blindsided and had been working to repair the marriage.  Shady?  Sure.  But this ish from an alleged account run by Becky had us like 'Damn!'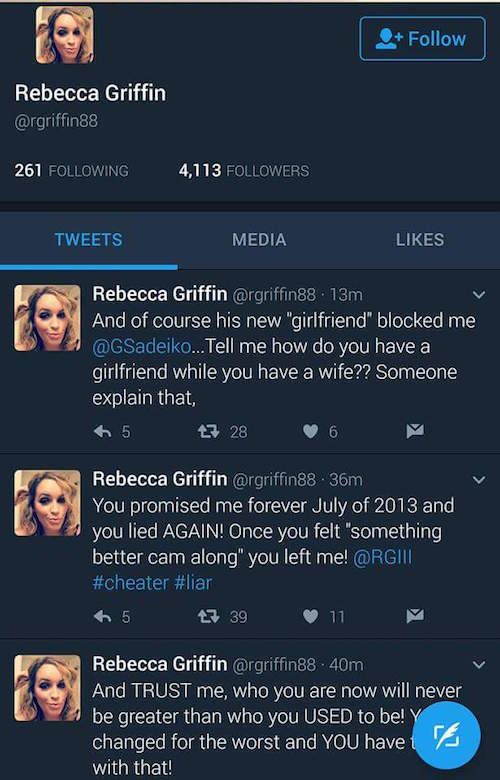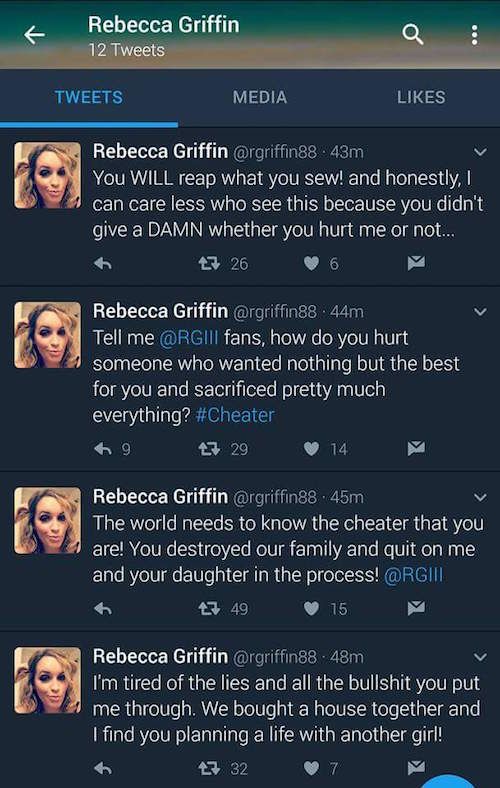 All the internets were in a tizzy and joined in the dragging of Robert and Grete.  Now, Robert has shut down the rumors saying the account -- which was deleted soon after the tweets went up -- was fake: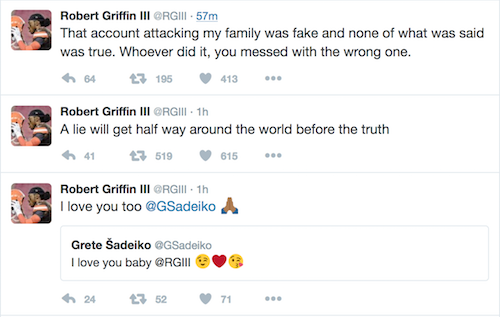 Hmph.
In other news, Grete and Robert had their wallets stolen out of their car at the Browns game this past weekend:

Ain't about why we left wallets in the car we parked in PLAYERS AND FAMILY PARKING GARAGE! I should be able to leave anything I want there

— Grete Šadeiko (@GSadeiko) November 28, 2016
Aint no love in the heart of Cleveland....