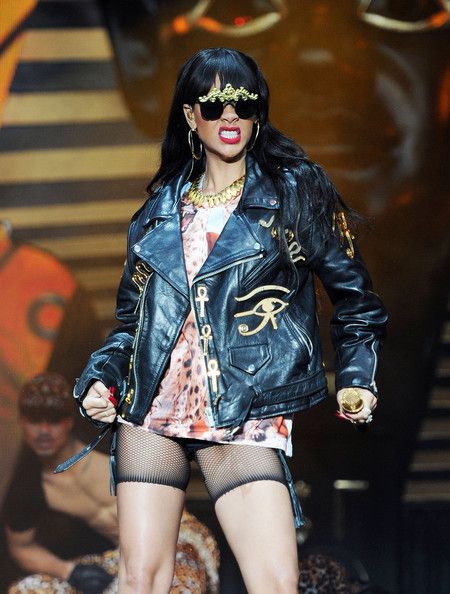 Rihanna's lawyers just filed a major lawsuit in Manhattan on Thursday.  Find out the whopping allegations that say her accountants stuck her for her millions, plus more pics, video and details fro Chad & Evelyn Johnson's wedding in St. Marteen....
Back in 2009 while Rihanna was trotting around the globe on her Last Girl On Earth tour, she hired New York accounting firm Berdon LLP  to handle her money business.  And now, she says they swindled her out of millions and are still costing her a serious amount of cash because they caused her to be audited.
E! Online reports that in the court docs, Rihanna blames Berdon for not informing her that concert costs were becoming overwhelming--and she was never advised to pull back on the spending.  Why?  Because some type of way, the company allegedly made a way for them to receive 22% of her concert profits.  So they wanted the tour, which grossed $40 million, to continue.  And Rihanna, herself, only received 6%.
The "Birthday Cake" singer accused the company of becoming lazy with her tax paperwork from 2008-2010, which has now caused her to be audited by the IRS.  She also accuses them of giving her bad advice, like purchasing that $6.9 mill home in L.A. that ended up being a money pit that she had to quickly sell.
"Despite having earned millions of dollars in revenues during Berdon's tenure Fenty learned that her net income after payment of expenses and exorbitant commissiones to defendant was a fraction of that amount," the suit states.
Ri Ri is suing for breach of contract and negligence.  The upside?  Her new accounting firm seems to be working out great since her profits are up by 40%.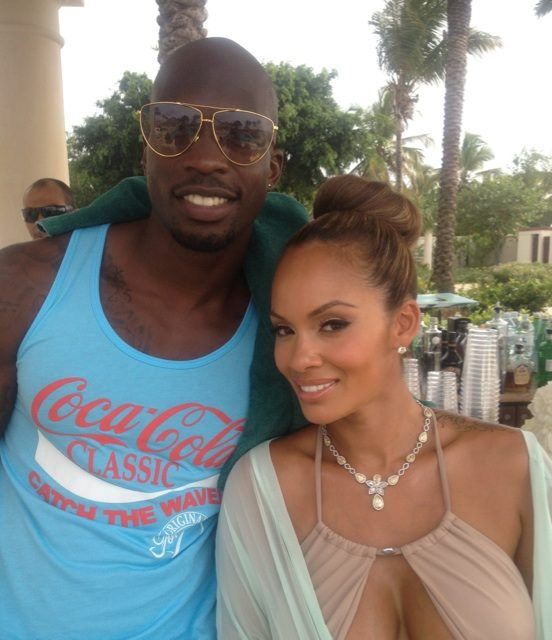 In other news, Chad and Evelyn Johnson just posted their first pic as a married couple.  And their 4th of July nuptials were anything but perfect. 
NFL baller Chad took over wife Ev's Twitter account for a few days leading up to the wedding, so she appeared today, bathing suit clad, saying hello to her followers from her Mrs. Johnson post-wedding pool party in St. Maarten.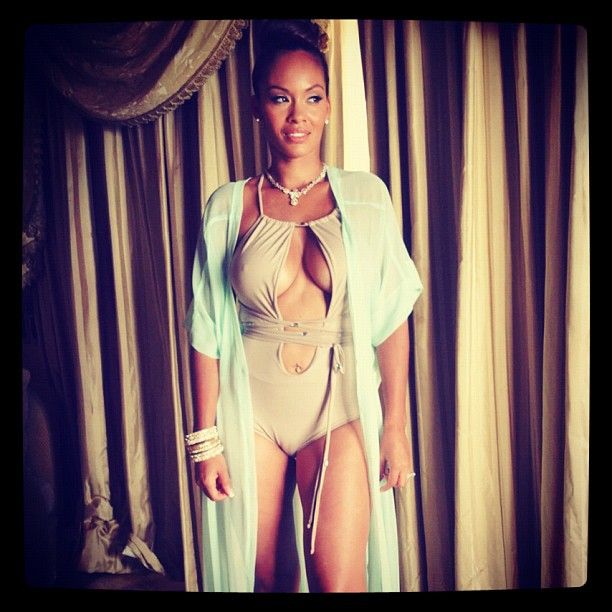 She also tweeted about the earthquakes and storms right before the nuptials:
This is Mrs. Johnson, not Chad for the first time in a few days... There was a REAL earthquake, thunderstorms, then a wedding. #PerfectDay

Still tripping about the earthquake!!! 5.2 on the richter scale!!! 30 minutes before I walked down the aisle! Only on my day! #CoolShit
And a pic of her fat wedding ring and band from Jason of Beverly Hills...while still in bed.
Chad posted a video that he snapped just minutes before walking down the aisle.  Dude was mad nervous.  Of course no pics or video of the actual ceremony.  We'll have to wait til their "Ev & Ocho" show airs for that....
Pics: Pacific Coast News/Twitter