Looks like the rocky times are over.  At least for now.  The Braxton-Herberts were on lovey-dovey status all weekend celebrating Thanksgiving and their wedding anniversary.  Deets inside...
Tamar Braxton and hubby Vince Herbert rounded up their friends and headed to the bowling alley this weekend to celebrate 8 years of (mostly) wedded bliss.
After a rocky year that saw cops getting called to their hotel after an alleged fight and rumors of other drama, it looks like the twosome are now on the up and up.
Tamar posted the twosome dancing it up together and gushed about their imperfect marriage saying: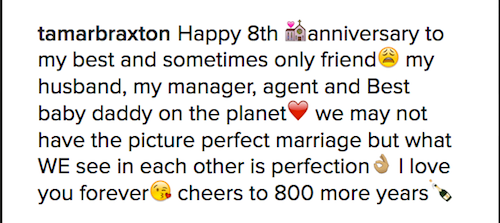 Tamar's girls Malika and Khadija Haqq were there to celebrate: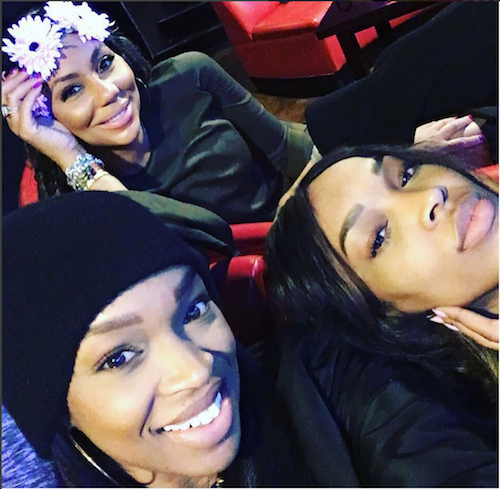 And the Braxton sisters, Mama Evelyn and Vince were all together for Thanksgiving as well: