Nick Cannon is as real as it gets when it comes to walking the walk and not just talking the talk when it comes to politics, marriage, relationships with exes, working to giving back to the black community Bill Gates style, and more.  Oh, and we find out how he pulls the baddest chicks in the game and why he'll never be in a relationship again.
We go IN with media mogul turned college student (he's a Strategic Legal and Management communications major at Howard U., and that's fancy) Nick Cannon about everything on the latest episode of The YBF Podcast (NOW ALSO ON ITUNES!). The 36-year-old's marriage woes, his new baby on the way (yeah, we find out the real about how THAT happened), hooking up with exes, and everything else that makes up his new The Gospel of Ike Turn Up mixtape.  And he finally squashes his 10-year beef with YBF's founder Natasha.  Ha!
Here are the highlights: 
On NEVER getting into another relationship again:"I'm just going to give it to you like this.  I will never be in a relationship again.  I'm too broken. I've got too many issues.  It has a lot to do with that [last relationship], it has a lot to do with my health and concept on life.  I want to be the best me I can be everyday.  To be responsible for someone else's heart and emotions is a big task." 
On daddyhood: "My kids are my number 1 priority.  I want to give them that energy when it comes to the vibrations.  You only have so many vibrations, so you can't spread it too thin.  People don't really understand that."
On soon-to-be ex-wife Mariah Carey:"Me and Mariah had the most amazing fairytale situation but a lot of that stuff can be a lot of surface.  When you gotta really dig down and get to the stuff, when you're responsible for that person, that's a union and a bond.  That's a lot of pressure.
A relationship is supposed to make you better.  Or you're supposed to grow from it.  Every time I've been in a relationship, I don't feel like it's made me better. I feel like I let myself down too.  I put all of this into, and I didn't get anything in return except for someone who's angry at me, someone who has animosity and hate toward me.  I'm getting negativity in return."
On his deep love for black women: "I got that same kind of love and passion that Tupac had, that Prince had,.  You can tell how much they valued women.  I just love a woman's conversation.  I love sitting here with you.  That type of vibration, I love that on so many different levels that it's hard for me to go without that.  It's not a sexual thing, it's more like respecting the woman, specifically the black woman as a goddess, and all that she has to go through."
On Christina Milian: "If I was to jump back into that situation, I don't think neither one of us would grow.  We've grown so much individually.  But I don't think WE would.  I value her as a person.  She's evolved and grown so much since we were together.  All I can do now is be there for her as a real friend." 
On his new baby:"That "Baby On The Way" song was me coming from the heart.  I made the song for a reason.  It's real.  It wasn't a gimmick.  When I made that song, no one knew about the situation.  People I was writing with were like, "Why'd you make a song called Baby on the Way," and I was like, "I'm feeling this right now.  F**k what these haters gotta say! It's time to celebrate, we gotta baby on the way! [Laughs]" 
On if we'll get to see him on daddy duty with his new baby: "Absolutely.  No matter how many children I have.  The lord said be fruitful and multiply.  I'm doing God's work out here.  It's the whole purpose of life.  We're here to populate! [Laughs]"
On baby's mother Brittany Bell:  "Brittany Bell is a beautiful spirit, one of the most amazing people I've ever met.   We have a friendship.  [How we met] is such a crazy story. It's one of those serendipitous type things. We're both from San Diego.  Our families grew up  in the same projects and same area.  She's somebody I value, somebody who is so spiritually focused and always someone who has been a rock for me when I was going through it.  Someone who would give me biblical advice.  I was so respectful of her.  And then you get into a "situation," esp. once I became single again...."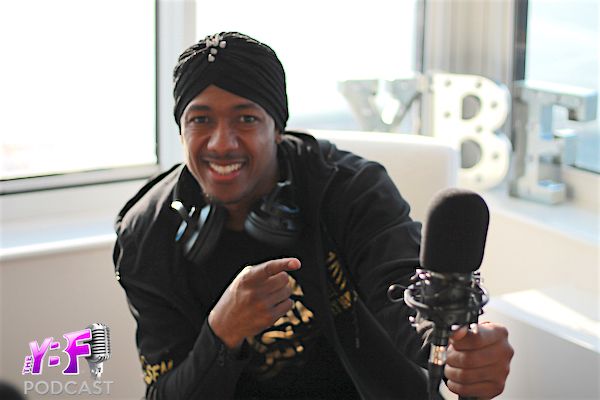 On not voting for a President, but voting for local politicians in this election:"Voting doesn't change oppression.  Movements and organization do.  Understanding the law changes things....I never said DON'T VOTE.  I value that right.  I value my voting right so much that I'm not just going to give it away to somebody you put in front of me and tell me that's my choice.  Because clearly that's not my choice if this is what you GAVE me."
On why he didn't join a campaign: "I got calls from both of their offices to do things I did do with he Obamas.  I don't support neither one of them.  I'm not a democrat and I'm no a republican.  And I feel like neither one of those parties speak to the black community.  I will never support either one of those parties the until they start to deal with issues that are really affecting us.  This criminal justice reform that needs to happen, the public school system, the systemic mindset that a young black man — from the day he's born — they already know where he's going, privatized prison and legalized slavery and nobody's talking about that."
On if Hillary would have won:"It would have been the same thing.  [With Trump,] Give me my racism in my face.  Now people are dealing with it. If Hillary would have been the President, people would be like "Oh, we're happy."  Nah it would have been the same sh*t.   Do you see all the things, because of money, that Hillary supported?"
On never wanting to get into politics:"God has blessed me with money and opportunity.  I'd rather build hospitals and schools.  I don't want to play that game….I want to make as much money as I possibly can so I can build children's hospitals and community centers.  That's how my and my family's legacy will go on.  I don't want to play the games with the laws, because it's all bullsh*t."
On his Jennifer Lopez crush:"Casper [Smart] is my dude, but I don't even care.  J.Lo is cold! She invited me to her Halloween party last year and I thought I was in!  And Casper was there… I was like Dammit!  J.Lo invited me to the crib?!  I went and got TWO outfits!"
Nick also reveals why he won't search for a traditional family again, his Top 5 cougars in the game (Mariah still has a spot), how he's landed the hottest chicks in the game (even Nicole Murphy), why he's #DadGoals, why "Wild-N-Out" is the new "In Living Color" and why he's STILL "cashing these corny ass checks."
The Drumline 2 producer (and he goes off about THAT too) goes into detail about HOW his mom and dad were in his life affecting his music, his views on pro-life vs. pro-choice, why he doesn't call the mother of his "alleged" third child his "ex," chillin' on the yard at Howard, going on the road with the Obamas, hilarious stories of staying with the Obamas at Best Westerns (like, literally in the next room over), his dope philanthropic work and goals, why he doesn't support Trump OR Hillary, not voting in the Presidential section of the recent election (but he DID vote for his local politicians), Planned Parenthood (controlling a race vs. providing for the under-served), and why Lupus makes it hard for him to get out of bed some days -- but he's still a Warrior!
Nick Cannon's new mixtape The Gospel Of Ike Turn Up: My Side Of The Story is available NOW on iTunes and everywhere!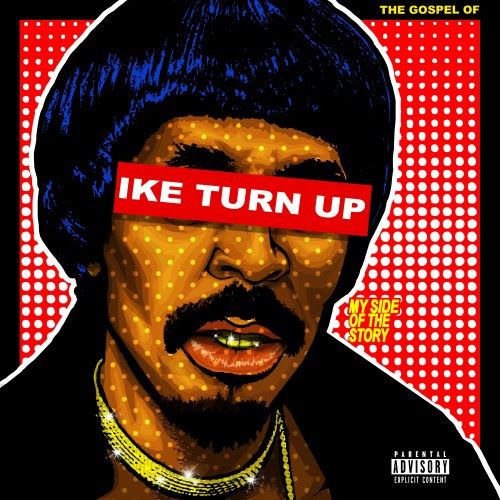 Click Here To Stream The Gospel of Ike Turn Up: My Side Of The Story
Click Here To Stream "Dream Girl"