How cute are they?!North and Saint West finally let us see their Halloween costumes, rapper Diamond did a maternity shoot and Tristan Thompson's baby's mother is showing off her sexy maternity shoot....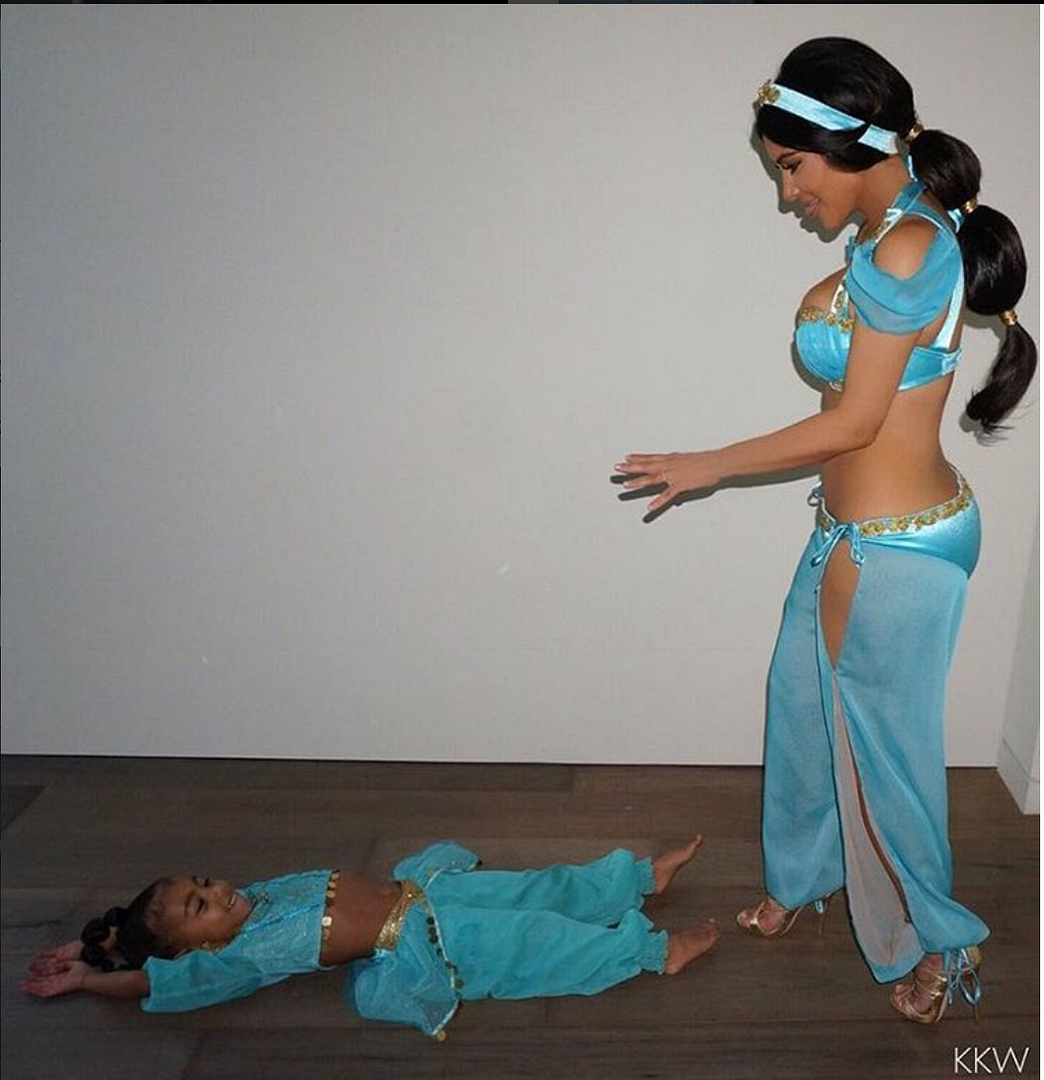 Kim Kardashian West recycled her 2009 Halloween costume to join her kiddies with an Aladdin themed group costume.  Her brother Rob posted the pics to her app since she's still "on a break."  This year she made the adorable North her mini me: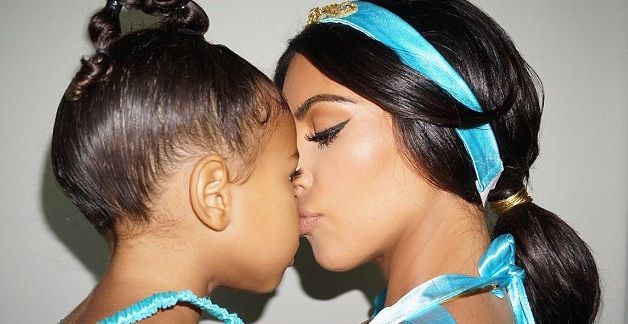 Kanye's not the dress-up type we assume, but he seemed to be having fun with the kids.
Speaking of babies:
Well look who's pregnant?!  She actually announced it a couple months ago, but yeah...folks are just now noticing.  Crime Mob rapper turned "Sisterhood of Hip Hop" star Diamond has a baby boy on the way.  She and her boyfriend Mr. Payro posed -- in all denim -- for a new maternity shoot.
Well this is...interesting.
Remember Tristan Thomson's ex, the woman he was with and impregnated when he met Khloe Kardashian?  Well, she's killing this maternity shoot game: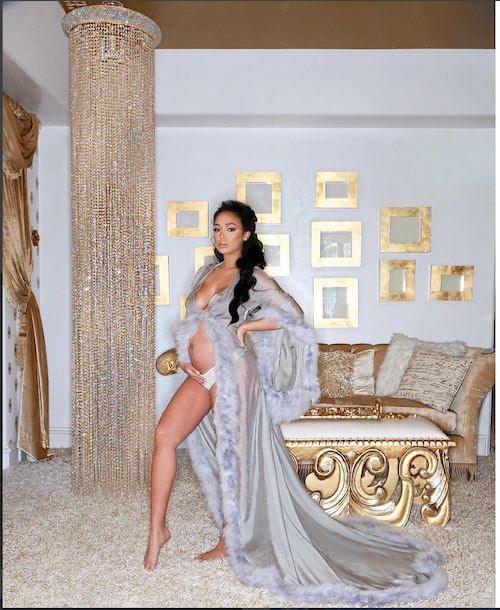 Jordan Craig did a fab shoot, once so hot that celebs started commenting on it.  So many people said she looked like Draya that Draya herself had to chime in and clear up if this was actually her in the shoot.  She posted an Instagram comment saying Jordan is quite beautiful though.
Jordan and Tristan's baby is due any day now, and we hope Khloe is ready for all that....
Photos/Vids: Instagram