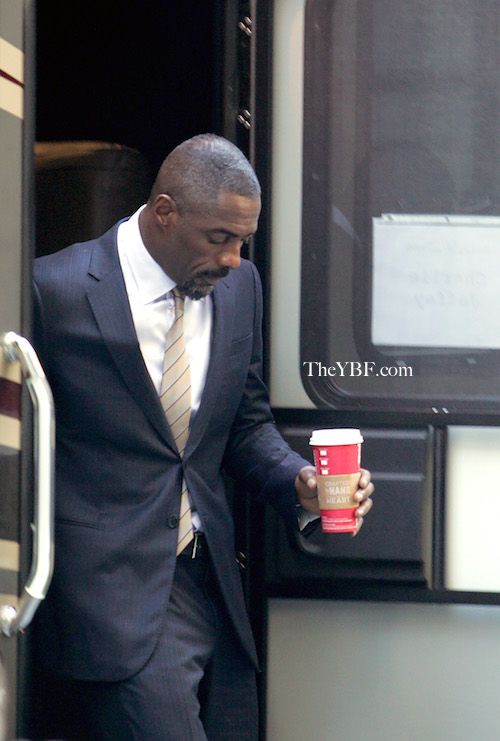 All that boxing training has Idris Elba looking svelte on the set of his new movie.  We've also learned he's pulling double duty and shooting a new tv mini series too.  Pics and deets inside...
Idris Elba was seen leaving his trailer in his suit as he headed to the set of 'Molly's Game' which just began filming in Toronto.  He's been working like crazy lately, so that Starbucks he's holding is probably a much needed caffeine boost.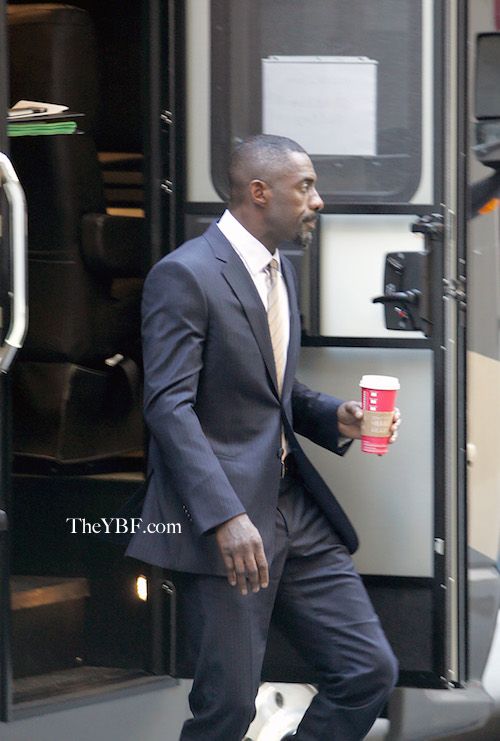 He hopped into a waiting SUV for a short ride to the set location in the interior of an office building. 'Dris is starring in the upcoming Hollywood blockbuster, nabbing top billing opposite stars Jessica Chastain and Kevin Costner. 
The Aaron Sorkin directed film is based on the memoir of the real life Molly Bloom, a young skier and former Olympic hopeful who became a successful entrepreneur (and target of an FBI investigation) when she establishes a high-stakes, international poker game.
While the movie isn't set to hit theaters until 2017, Idris is simultaneously working on a new tv mini series "Guerrilla" that also won't drop until next year. 
He's got top billing there too as lead character "Kent", and he's shooting back home in the UK.  That series is based on a pair of activists in 1970s London set out to free a political prisoner and wage a resistance movement.
The Star Trek Beyond star also will star oppositeMatthew McConaughey in the western The Dark Tower in July 2017, aongside Chris Hemsworth in Thor: Ragnarok next November, and with Kate Winslet in The Mountain Between Us next October.
Get those coins 'Dris!
Photos: Splash