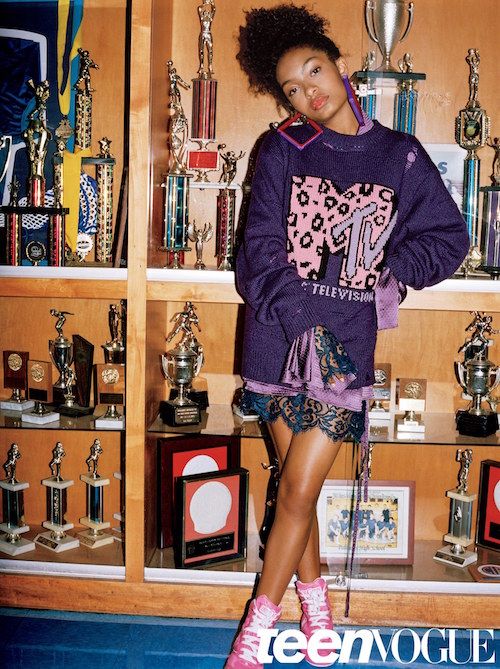 If we had a little sister, we'd totally want her to be Yara Shahidi.  Or her clone-esque version.  The super fab YBF Teen is covering the new issue of TEEN Vogue, and she's unapologetically talking race, feminism, and everything else she's wise beyond her years about.  More pics and deets from the 16-year-old activist, plus her fellow activist bestie Rowan Blanchard...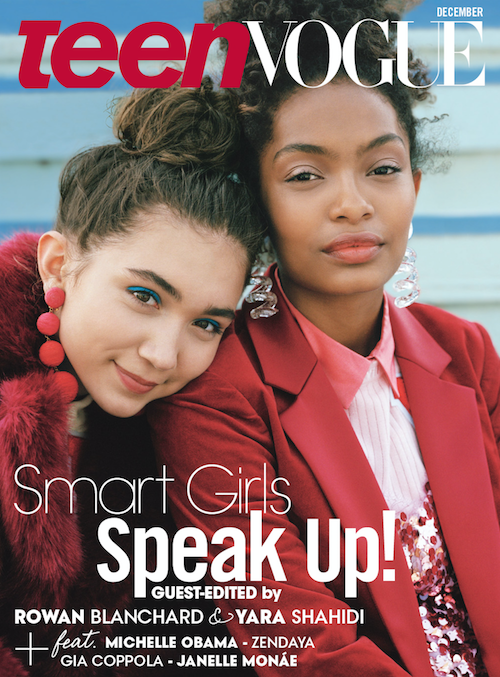 When she's not being the hilarious & cute Zoe Johnson on ABC's "blackish," she's being a genius in the classroom and schooling folks on feminism and race. 
The fly chick posted about her and "Girl Meets World" actress Rowan Blanchard's brand new Teen Vogue cover saying:
"Who gives two young ladies the platform to talk young womanhood, Gen Z, politics, art and so much more? @teenvogue does! The powerhouse editor in chief/ my mentor @elainewelteroth has done something special and I couldn't be more honored! During all of this socio-political craziness it's integral that these platforms continue to celebrate the beauty of our diversity that often times goes overlooked."
Both young ladies are outspoken about social issues from women's rights to female empowerment to sexuality (Disney star Rowan has spoken publically about her bi-sexuality).  And yes, they do stil have typical teen convos too.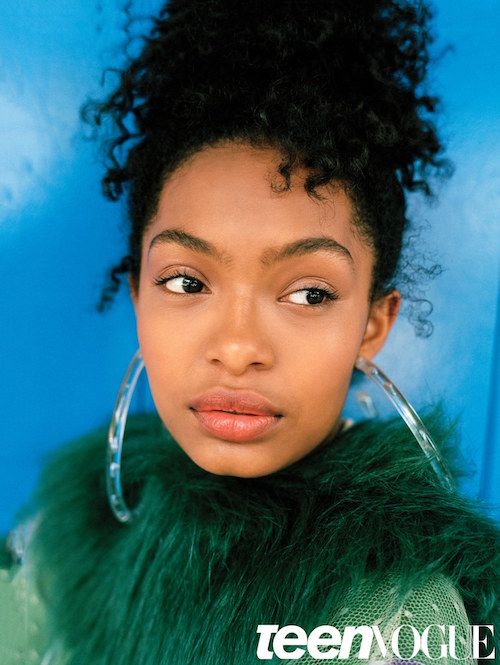 Yara is a teen icon in the making and she's already a role model to other young girls.  She tells the mag:
"I met a girl who told me, "I took this extra science class because of you," and that was one of the best compliments I had ever gotten in my entire existence. It's up there with the girls who say, "I see myself represented in you." Stepping into the world of TV and movies as a child actress, I saw the lack of people who looked like me. But it's so much more than "I want to see somebody with my skin tone." There could be 10 people who look like me on a show, but they all got killed in the first scene. Or they're all in jail. Or they're all the best friend. I want to see somebody who looks like me as the doctor and the criminal and the successful businessperson and the woman barely making a living. I want to see the spectrum."
Yes!  No wonder she's been invited to the White House numerous times.
Yara on when she really realized race was "a thing": Growing up, in many ways I was the representation for myself. Some of my childhood modeling jobs were with Mattel and Disney, so I'd go into the Disney store and literally see me. My family was cleaning up the garage, and I found these life-size cutouts of 6-year-old me as the black Tinkerbell, black Cinderella, you name it, which is hilarious. But being the black version of so many characters brought up problems. I was happy to be black, but at the same time there were moments of, "Why is this a separate collection?" There was this realization that being black meant I was the "off-brand" version because Cinderella wasn't made to look like me.
Yara on the issues she's faced for being of mixed heritage:  For me, just by being on a show called Black-ish, race became an unavoidable conversation. It gave me this platform to address these topics, and that opened the doors to develop my voice in an intentional way. On a personal level, even though I was always hyperaware of our history, I didn't put race in a real physical context until I hit my teens. Being mixed—I'm half Iranian and half black—even has its strange amalgamation of problems. The first instance that really rubbed me the wrong way was when somebody called me whitewashed. I couldn't process what that meant. In theory, I'd heard all the stereotypes. But it was my first time seeing, Oh, wow, people still believe in a black stereotype. What was conflicting was that I was surrounded by successful women and people of color who were—by society's view—the anomaly. All around me, there were examples of excellence and excelling. But because I carried myself a certain way, I wasn't a "believable" black person to them. That was the strangest moment.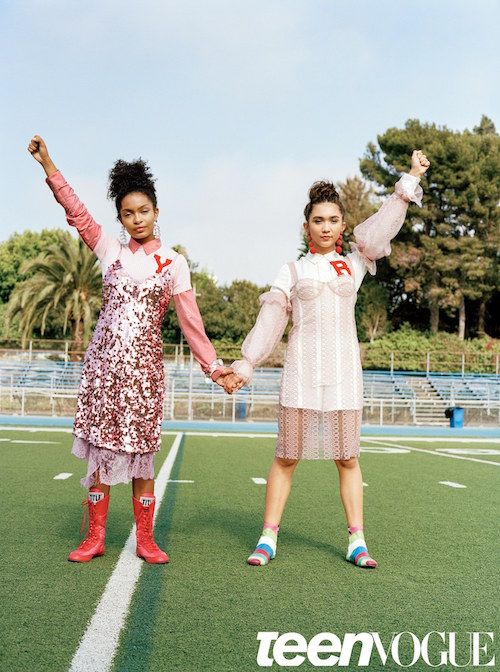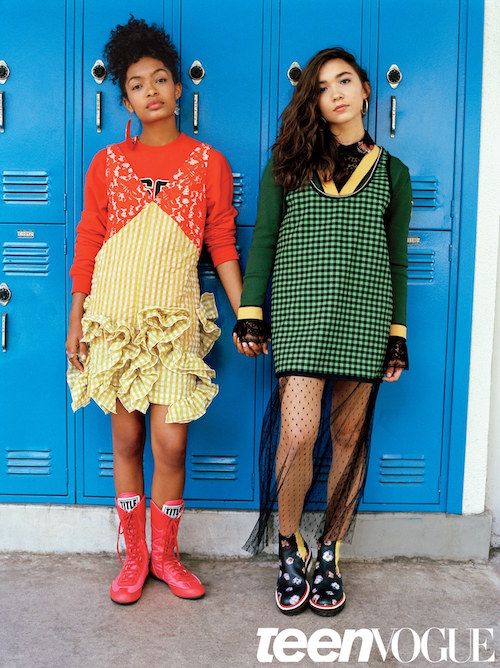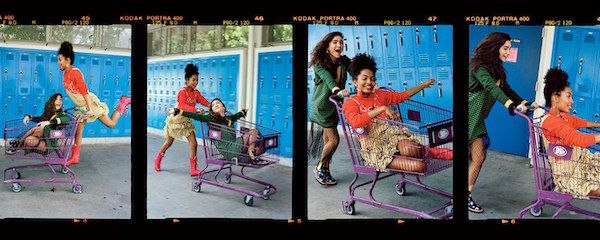 Loves it.  Read the full cover interview HERE.
EXTRAS:
1. Usher is heading to TNT on Thanksgiving Eve in the newest edition of Neighborhood Sessions, the ongoing series of music specials created by State Farm. The special highlights Usher and State Farm's efforts to revive music and arts education in Chattanooga and surrounding communities by benefitting The Nancy Lackey Community Education Fund, named for Usher's late grandmother. The fund's first initiative is to give grants and other support to schools and local community nonprofits to introduce music and art back into many of those schools and after-school programs where there is real need. In addition, the special features a performance by Usher held at his childhood middle school, Dalewood. Members of the community were surprised with access to the concert after donating art supplies to support the initiative.
Photos: Sean Thomas