The YBF celebs are hard at work! Go inside to peep pics of Anthony Anderson, Affion Crockett, Faizon Love and Rihanna on the sets of their respective projects…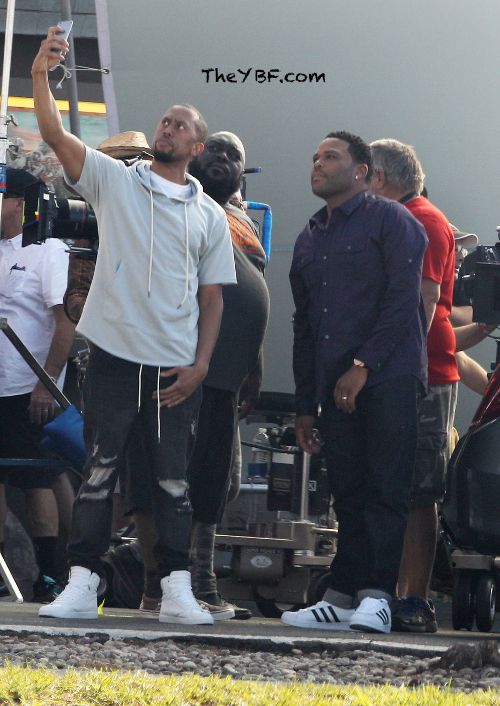 Get ready for some laughs!
Funnymen Affion Crockett and Faizon Love joined Anthony Anderson in L.A. to shoot new scenes for the new season of ABC hit series "black•ish." We can expect the episode to be funny as hell as Anthony, Affion and Faizon always bring the funnies.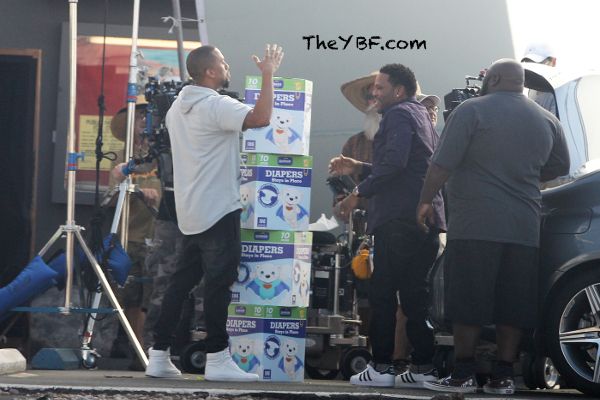 During one scene, photogs reported that Anthony was seen throwing a diaper at Affion. Lordt. No telling what they're up to. 
You can check out new episodes "black•ish" on Wednesdays at 9:30/8:30c on ABC.
On another set...
 
Rihanna returns for another full day of shooting scenes for the upcoming all-female Oceans 11 spin-off, Oceans Eight, trekking through the rain. The Pop princess has been hard at work on the new film hitting the production set for the last several days. 
We believe her character will be some type of hacker or tech savy expert based on set pics with Sandra Bullock and Cate Blanchett in Central Park few days ago. Peep those flicks HERE. 
Oceans Eight is expected to hit theaters in 2018. 
Speaking of movies...
From @LucBesson, the visionary director of The Fifth Element. Watch the teaser trailer for #Valerian starring @DaneDeHaan& @CaraDelevingne. pic.twitter.com/zdIFpDwrRM

— Valerian Movie (@ValerianMovie) November 10, 2016
The new trailer of the upcoming sci-fi thriller Valerian and the City of a Thousand Planets, starring Rihanna, Cara Delevingne, Clive Owen and more was just released.
The Bajan beauty will play an alien stripper and we get a quick sneak peek at her dressed in her costume. Pay close attention because the camera pans across her pretty fast. Check it above.
We can expect to see Rih Rih on the big screen when the film hits theaters July 21, 2017.
By the way, Rihanna will also play Marion Crane for the fith and final season of A&E's "Bates Mote." Chick is certainly working on those actor credits. 
Photos: Pacific Coast News/INF