Another surprise! Michael Ealy reveals he and his wife Khatira Rafiqzada just welcomed their second child under the radar. Get the details inside…
He did it again!
Michael Ealy and his wife Khatira Rafiqzada welcomed a baby girl under the radar. Yep, they've just expanded their family to a family of four.
Back in 2014, the "Secret and Lies" star and his wife welcomed their son, Elijah (now 4), under the radar. And they've successfully done it again. Michael and Kerry Washington certainly take the crowns for keeping their personal life private.
The Hollywood actor stops by the "Steve Harvey Show" today to reveal the big news. Michael and Steve have a dad-to-dad moment dishing on being fathers to their daughters.
Michael gushed,"I just discovered a whole new love. I've never, ever felt this way before. I was wondering if I could love another child as much as I love my son. What I realized within hours of my daughter being born was that not only do I love her just as much, if not more. It's a special kind of protective love."
Aww!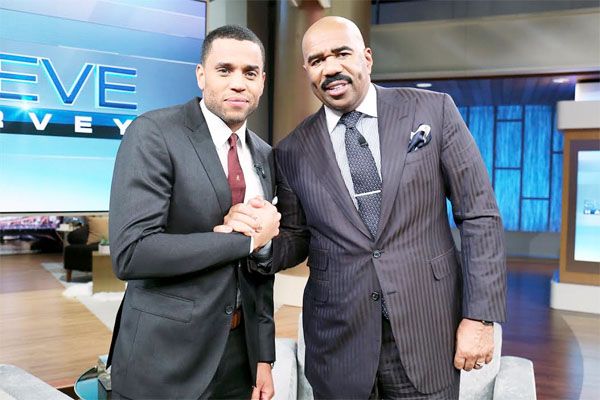 The 43-year-old star revealed he's scared of the day his daughter will walk down the aisle to get married. He said if he's blessed enough to experience that moment (his daughter getting married), he would be extremely grateful. He also pointed out that he has played several crazy characters that have prepared him to deal with the boys when his daughter starts dating. Ha!
Check out Michael gushing over his new baby below:
Congrats to Michael and his wife! Michael's episode airs today. Check your local listings for the time.
A new episode of "Secret and Lies" comes on Sunday at 9/8c on ABC. He's also starring in the new season of"Being Mary Jane" premiering in January 2017.
Photos: Cristina Aguirre/NBC