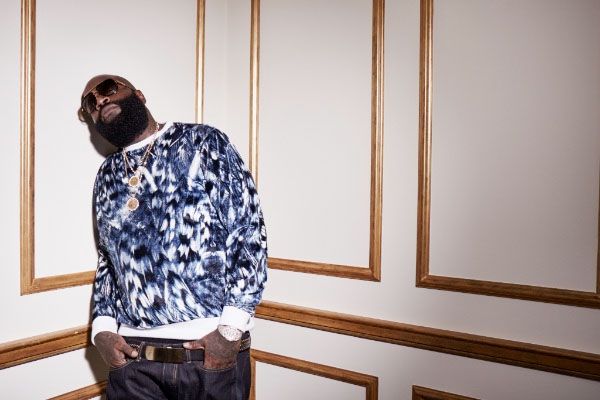 Rick Ross is speaking out about his tax woes. He owes $5.7 million in unpaid taxes, but Rozay says it's a misunderstanding. Deets inside…
Rick Ross is in trouble with Uncle Tom.
According to reports, the MMG honcho (real name William Roberts II) owes the Internal Revenue Service (IRS) $5.7 million in back taxes from 2012 – 2014. He owes $4.6 million for 2012 and just over a half million in 2013 and 2014. A lien has been issued and if he doesn't pay up soon he can reportedly face jail time.
Rozay and his team feel confident that the issue can be resolved, claiming that a former accountant did an "incorrect filing". He issued a statement (via his rep) to address his IRS troubles saying:
"I've been fortunate enough to experience financial success on a large scale through both my music career and my many business ventures. With this type of financial success comes financial responsibility. As artists we are blessed to be able to make money, but on the same note, are held accountable for our federal tax obligations just like everyone else. I am fully aware of my current dealings with the IRS. "

He continued, "This issue arose from an incorrect filing by a prior accountant for the 2012 tax year. My new team of accountants have corrected the prior filing, and as anyone who has dealt with the IRS understands, it is a process. We have already satisfied a large portion of these issues and I can assure you that we are working very closely with the IRS to bring a full resolution shortly and will continue moving forward in a positive direction!"
Once his nemesis 50 Cent (who had his own share of finanical issues) got wind of his legal woes, he started his petty campaign on his Instagram page.
Below are the posts he put up:
Oh Fif!