K. Michelle and Jussie Smollett joined forces in North Carolina to campaign for Hillary Clinton. Peep pics from the event, plus shots of Chance The Rapper leading a parade of young people to an early voting site after a free concert inside…
R&B singer K. Michelle and "Empire" star Jussie Smollett hopped on the campaign trail on behalf of Democratic candidate Hillary Clinton. The two singers trekked to HBCU Johnson C. Smith University in Charlotte, North Carolina to speak to the students about the importance of social consciousness, social activism and exercising their right to vote.
It was an important stop as North Carolina is a swing state in this election.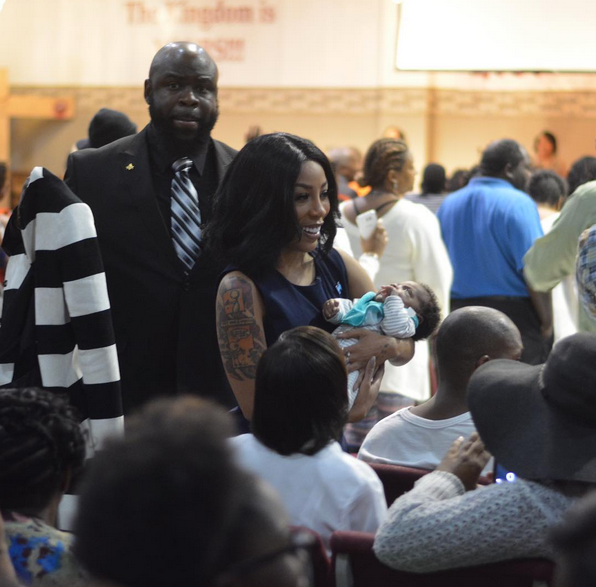 K stopped to hold babies and chat it up with the students. Holding all of those babies certainly cause K to get the baby fever feels. On Instagram she captioned, "Can't wait! #babyfeverisreal."
She did say she wanted to start a family with her new boyfriend Dr. Sims.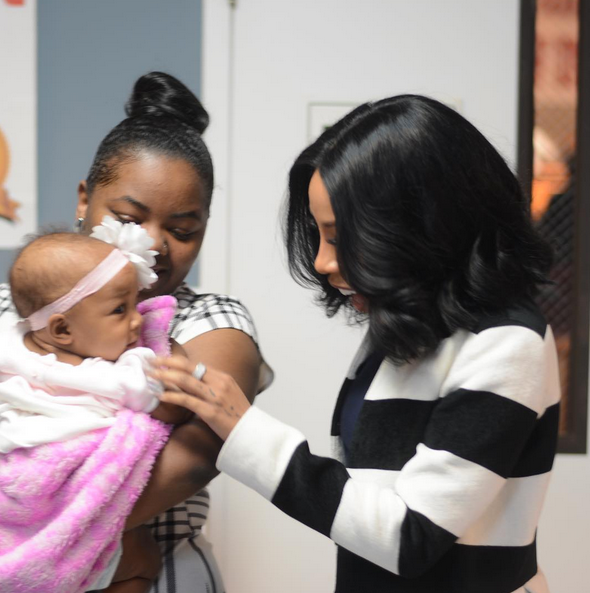 The "Love Em All" singer made sure to stop for a cute pic with her sorors.
Also on the campaign trail...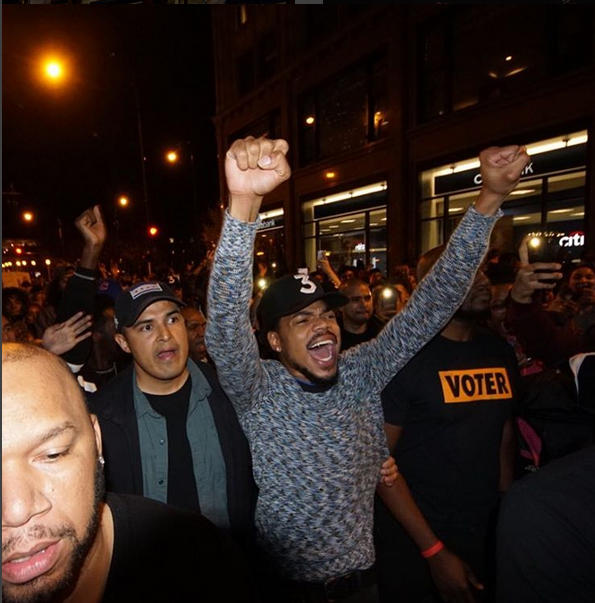 Chance The Rapper led hundreds of young people to an early voting site the night before this year's election.
In an effort dubbed the "Parade to the Polls," the Chi-town native lead concertgoers to cast their vote early last night after attending a free concert he headlined in Grant Park in support of Hillary Clinton in Chicago.
IT.WAS.EPIC.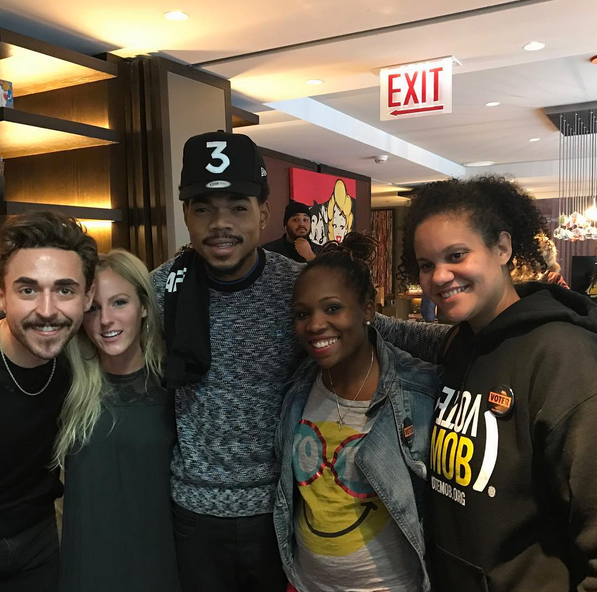 According to ABC 7 Chicago, Cook County officials reported that early voting numbers have broken 2008 records, noting a 24% increase from 8 years ago. Nice!
Peep a few clips below:
Felt crazy to be part of this. @chancetherapper#paradetothepolls#Election2016pic.twitter.com/WASY7Zp0uf

— sophia. (@SooFeeYah) November 8, 2016
all these people on their way to vote thanks to @chancetherapper#StayWokeAndVotepic.twitter.com/usAjmjUhsr

— mads (@madelinejane__) November 8, 2016
YEAH SIDEWALKS @chancetherapper#paradetothepollspic.twitter.com/grExqHRrSn

— mads (@madelinejane__) November 8, 2016
Earlier in the day, Chance sat down with "Windy City Live" to spread the word about his free concert and early voting parade.
BONUS: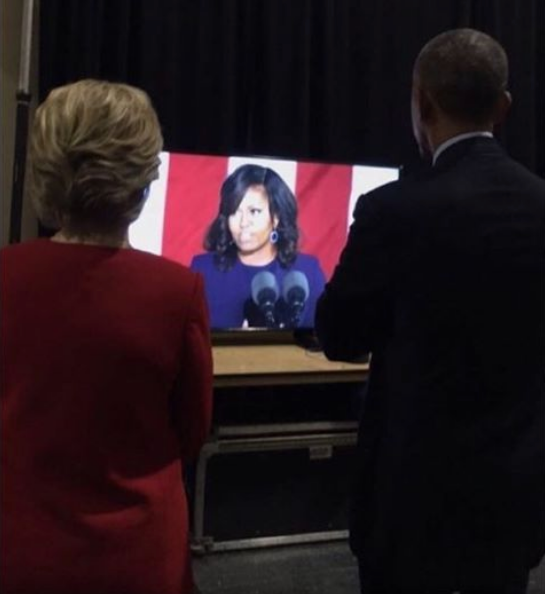 President Barack Obama and presidential hopeful Hillary Clinton were spotted watching First Lady Michelle Obama speak in Philly last night.  Every time
EXTRAS:
1. TV host Glenn Beck says President Barack Obama made him "a better man." STORY
Photos: K's IG/@windycitylive/@chicitychampion/@joshuamellin