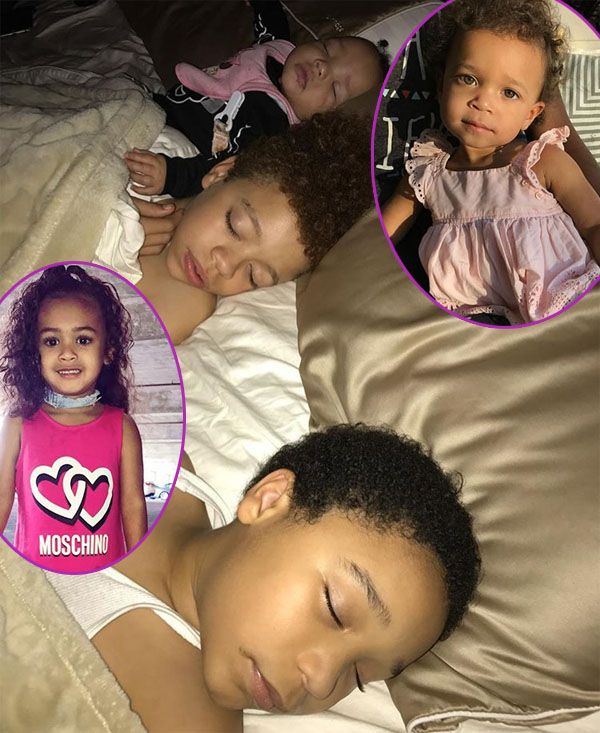 The YBF kiddies brought the cuteness over weekend. Take a peek inside to see pics of Ludacris' daughter Cadence, T.I.& Tiny's kids, Chris Brown's daughter Royalty and more….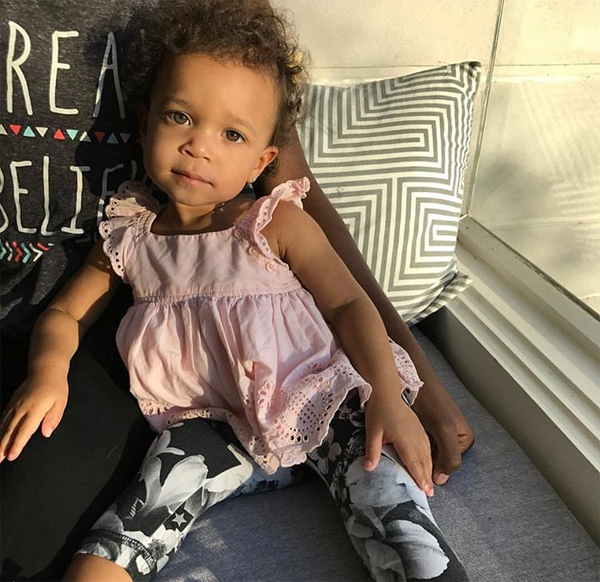 This #YBFWeekend the kiddies are enjoying some R&R with their parents.
Rapper Ludacris shared a cute photo of his daughter Cadence, whom he shares with his wife Eudoxie, chilling this Sunday Funday. Little Cadence is so adorably cute we can't stand it!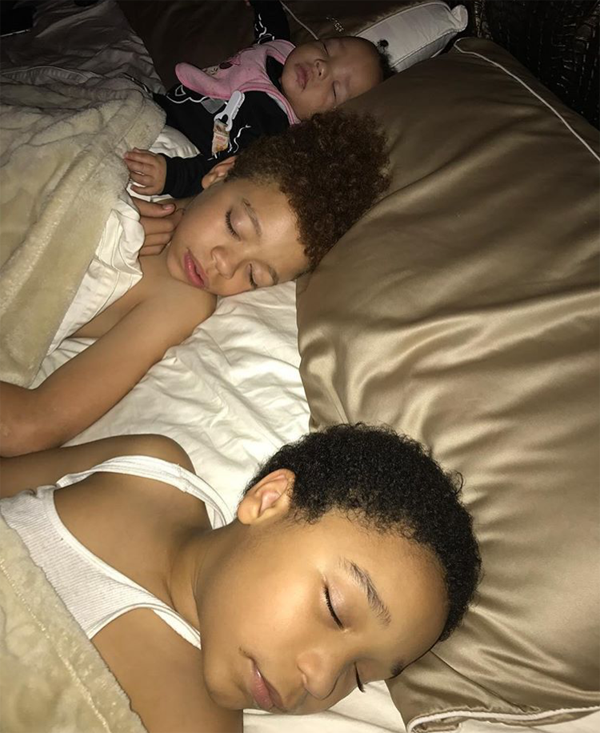 How sweet!
The Harris Clan was tucked in and snuggly while sleeping. Mom Tiny Harris captured King, Major and baby Heiress catching some Zzz's as she gushed over them. It appears she's piggy-backing on her husband T.I.'s open letter to Lil Wayne he posted over the weekend.
She captioned on Instagram, "Life is great as long as I got all my little soldiers by my side. U can't buy this kinda love & if you're a smart one u will never take it for granted. Always fight for what's really important cause when u finally wake up..life as u know it could be all so different! Good morning #FamilyOverErrrrythang #NoCap #Mine #CantGetThisAnywhereElse #UsOrElse"
Looks like they took full advantage of their extra hour of sleep for Daylight Savings Time.
Serving up kiddie fashion...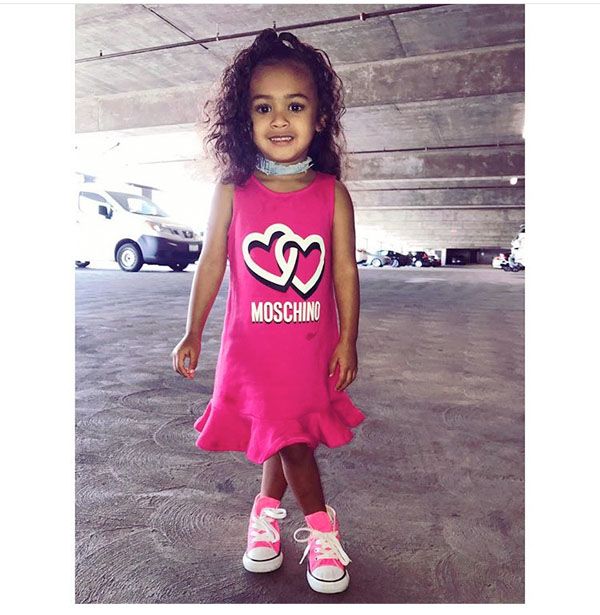 Chris Brown's daughter Royalty Brown struck a pose in a pink Moschino dress, pink Converse sneakers and a denim choker. Her mom, Nia Guzman, captioned, "#FashionKillah." Indeed.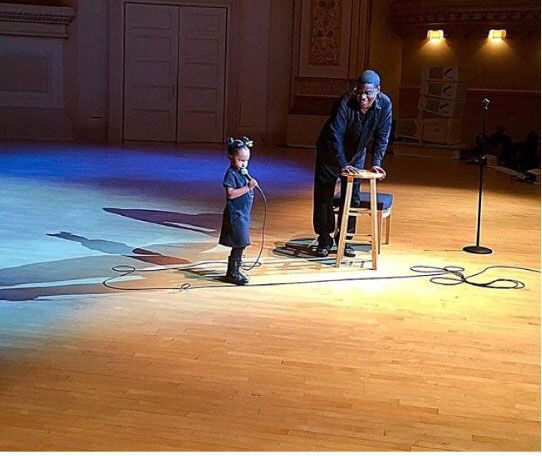 Look who's helping daddy with his comedy routine! Cutie Maven Morgan hit the stage at Carnegie Hall with her dad Tracy Morgan over the weekend. Starting her early we see. Looks like a natural already.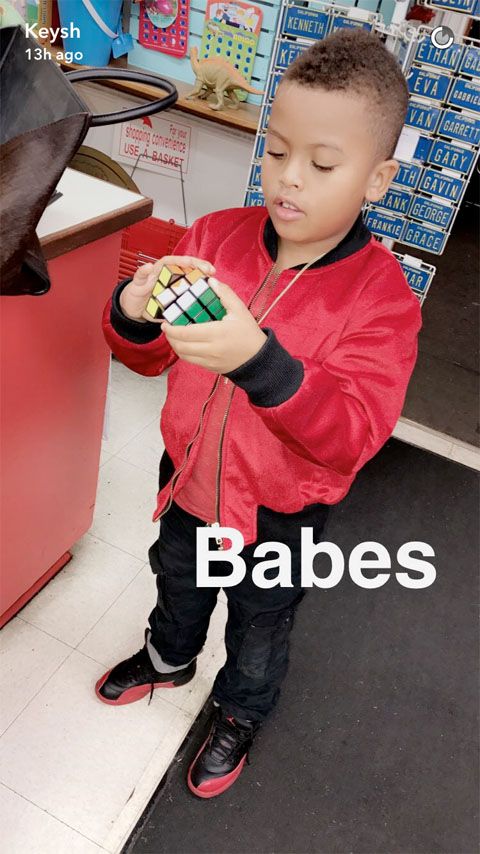 Keyshia Cole's son DJ is growing up! He hung out with his mom this weekend practicing his skills on the Rubik's Cube.  Looks like he almost has it solved!
The Bosh Family enjoyed a nice family brunch for their Sunday Funday. Mom Adrienne Bosh shared the sweet photo with the caption, "Ain't no brunch like a #BoshBrunch #BoshFamily #BlueCollar #FamilyDay"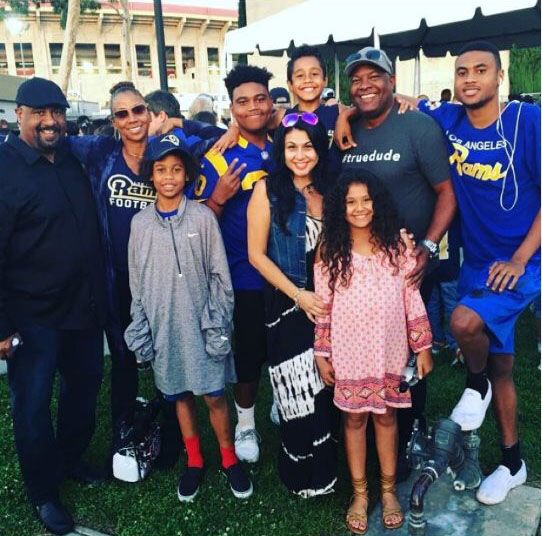 Holly Robinson Peete and her entire family were all about NFL football yesterday. The Peetes trekked it to the L.A. Rams vs. Carolina Panthers game to visit Rams assistant coach Skip Peete. Unfortunately, the Panthers defeated the Rams, 13-10, but it appears everyone had fun despite the lost. 
Photos: Ludacris' IG/Tiny's IG/Nia's IG/Megan's IG/Keyshia's Snap/Holly's IG