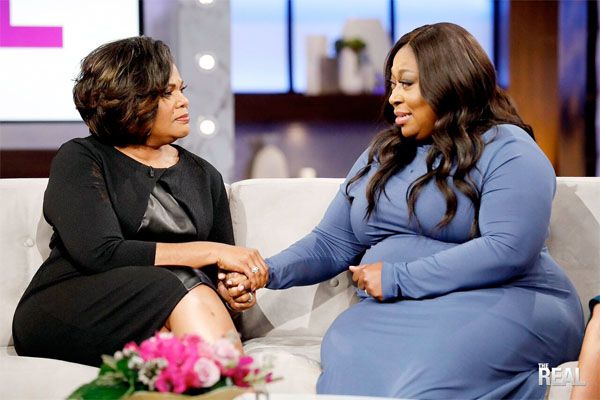 Mo'Nique and Loni Love get emotional as they talk about how they were able to talk to each other like grown women after Loni said some mean things about Mo and her open marriage. Deets inside…
In Hollywood (or even in real life), when someone says something mean or disrespectful about you, it's easy to go from 0-100 real quick. That was almost the case between Oscar winning actress Mo'Nique and "The Real" co-host Loni Love.
On an upcoming episode of "The Real," Mo will sit down with the ladies to chat about her upcoming holiday flick Almost Christmas. Not only that, she will also give the inside scoop on how she and Loni were at odds and then came together to hash out their differences.
So here's what went down...
Loni said some hurtful things about Mo and her husband Sidney Hick's open marriage on her radio show. Mo said Loni and her co-host were going IN on them, hurling out mean comments about how they run their relationship.
So Mo decided she would call Loni up to talk it other rather than go to another media outlet and BASH her publicly.
Mo shared:
"One day Sidney and I were listening to their show [radio show Café'Mocha] and Loni and her co-host, baby, they was going in "How could Mo'Nique do that? Oh, the man, her husband…" and it was just not kind. [Loni shakes her head in agreement].
She continued, "I called my sister [referring to Loni] up. I didn't want to call anybody else, I wanted to talk directly to my sister [pointing to Loni] and I called her up and the conversation we had she said in the midst of that conversation, she said "Mo'Nique, I didn't consider that. I didn't consider that as I was talking."
The YBF actress said she and Loni could "have experienced a horrible Hollywood story but in the end, the story was so beautiful."
Peep the clip: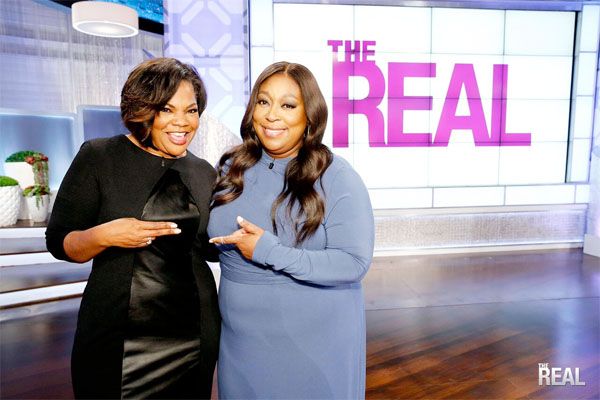 Props to them for talking it out and dodging all the negative headlines that could have stemmed from it.
Photos: Trae Patton/Warner Bros. Television