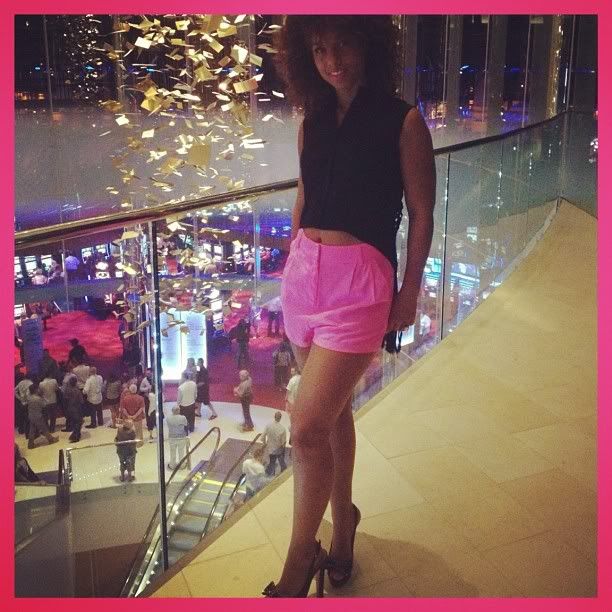 Alicia Keys posted an intimate message to her fans detailing the outline of her upcoming album.  Find out what she'll be exploring muscially inside and watch LeBron James on the "Late Show"...
Alicia Keys (shown above in a recent Instagram pic taken by her hubby Swizz Beatz at Revel Resort in Atlantic Casino) recently released a video where she talked about how she has changed personally and its impact on her next album.  She said,
 "I've gone through so much growth and so much realization and realizing that in life different things come and different things change. I've learned that I have to trust myself and trust my instincts. I had to and I have to be braver than I've ever had to be before."
She added:
"It's like I'm a different person. I'm a new person. Everything is new, from being married and having a baby… I've become so much more intelligent and I survey the landscape more and try to come up with what's the best thing for me, what's the best thing for Egypt, what's the best thing for our family."
Though she didn't reveal the album title or a release date, she did share that she's feeling like a caged animal and ready to be released.
 "I am hungry, I am an animal right now. I am just ready to be set free in a whole other way," she said. "When it comes to sharing this music with you, I am like a caged animal that's dying to escape."
Listen to Alicia's message here:
And on late night......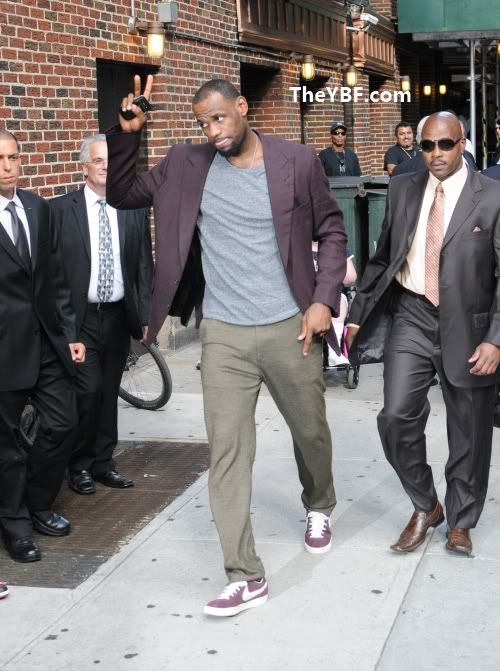 Walking in to a standing ovation, LeBron James stopped by David Letterman's chat fest last night.  
And since David was a "hater" towards LeBron when he left Cleveland, he hilariously grilled him about his decision.  
David (referring to the 2012 Championship) said, "Well, now that you've got this out of your system, are you ready to go back to Cleveland and play some ball?"
Lebron took the jab in stride saying, "Right now, I'll play no ball right now."
When asked how life has changed since the big win, he said, "I went from being ringless on Wednesday night to, you know, having a ring on Thursday night....so it changed that."
Watch the clip here:
Part 2:
Be sure to catch LeBron, along with Dwyane Wade and Chris Bosh on ABC's "The View" today! 
Photos via Richie Buxo / Splash News