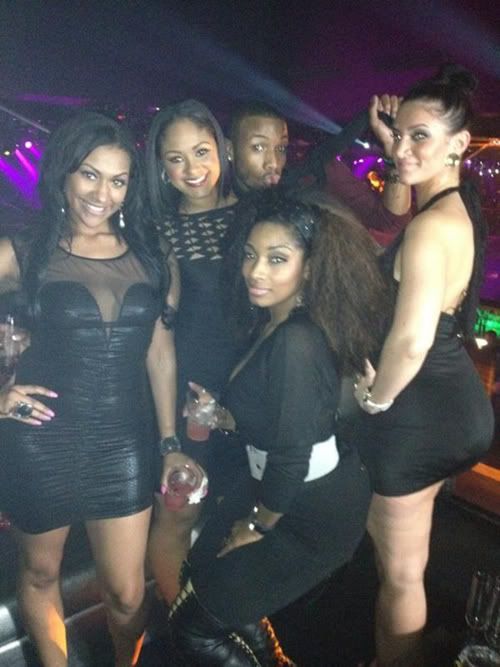 If you were ever wondering where the line between exploitation and pure entertainment lies....this new "Real Mistresses of Atlanta" show could be the prototype for unnecessary foolishness showcased just for the sake of ratings and shock value.  These people on this show can't believe the bullsh*t they're spitting out their mouths themselves.  But anything for fame right?
Check out which demeaning things a white video chick has to say about black women, how a stripper justifies why she's a better woman than most, and how other self proclaimed mistresses move in ATL....
Apparently, this 8+ minute trailer is being shopped to different networks for the show to be picked up.  I have a few guesses on who will happily pick up (and I'm not even talking about BET) content that shows black women and others in the worst light possible...and a white woman who vocally demeans black women as well.
Sarah Oliver is a white "video vixen"/booty model who takes the cameras into her plastic surgery appointments to document her ass shots.  And she explains why she only dates married men. She also called black women's genitalia "gross" and says, "A brown skin pu**y with a pink inside...who would want that?!"
I guess white women who purposely parade themselves as side hos (that's essentially how Sarah describes herself) and demean ALL black women's genitalia is OK for creator Memphitz Wright and whoever is producing this....as long as it brings in the viewers.  Two thumps up.
Maliah Michelle is a proud stripper who has dated several celebs...married and single.  And she dishes on all the material things she gets...so it justifies why she's a better person than most apparently.  Sadly, she's the most articulate one, but is clearly misguided.
MJ is trying to become a rapper apparently...and we're going to leave it at that.  Brandan speaks on the athletes, actors and other celebrity men he gets down with. And Rosee Divine is a French "model" who is at the beck and call of NBA players and celebrity men.
The end quote from the trailer voiced by one of the cast members: "If a b*tch got a pu**y and she aint got a million dollars, she needs to see a psychiatrist."
Glorifying mistresses and those who make a career off selling ass for a pair of Louboutins?  Gotta love the progress.  Keep it classy y'all.