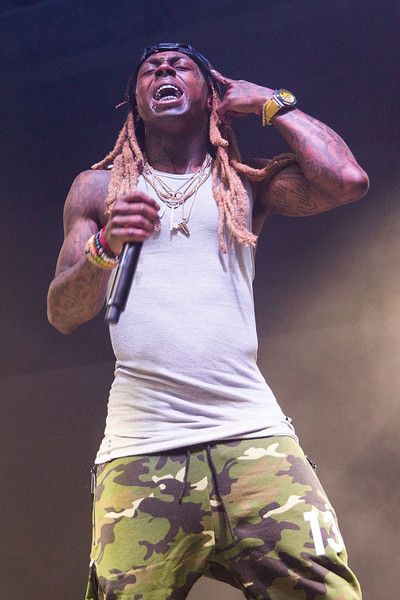 Deep sigh.  Lil Wayne is back at his foolish antics again.  Nightline decided to interview him, and it all went to hell on a platter when he started talking about Black Lives Matter. 
Get the full video inside, and why Weezy is doubling down why racism must not exist because he's a rich black man.
We're not sure what Lil Wayne was sipping or popping before this here interview, but....ugh.  After his tragic "Undisputed" interview a few months ago, Weezy is once again saying he doesn't have anything to do with the Black Lives Matter movement.  Why?  Because he thinks everything is ALL good with race relations since he has white fans who have made him "rich."
Lil Wayne says he doesn't feel connected to Black Lives Matter movement. Watch tonight on Nightline at 12:35am ET. pic.twitter.com/28eBGfpSja

— Nightline (@Nightline) November 2, 2016
During his Nightline interview last night, he was asked about Black Lives Matter.  He was told the movement started because many feel America didnt know that black lives do indeed matter.  His response:
That just sounds weird, I don't know, that you put a name on it. It's not a name, it's not "whatever whatever."  It's somebody got shot by the policeman for a f'd up reason.
I'm a young black rich mf'er.  If that don't let you know that America understand black mf'ers matter these days....this man white and he filming me.  I'm a n***a.  I don't know what you mean.  Don't come at me with that bullsh*t ma'am.  My life matter.  Especially to my b*tches."
I don't feel connected to a d**n thing that aint got nothing to do with me.  If you do, you crazy.  If it aint got nothing to do with me, I aint connected to it.
Apparently Lil Wayne equates white suburban folks (who magically discovered his music damn near a decade after BLACK people made him a star) paying for tickets to his show with racism not existing.  We don't have time for social studies and common sense lessons, but good luck with that train of thought Wayne.  Watch what happens if your star falls for good.
He wrapped the interview by pulling out a red scarf saying, "This is what I feel connected to, I'm a gang banger, you feel me?"
Whet?!
Interestingly, Wayne led the crowd in a Black Lives Matter chant at his concert back in August:
@Nightline Was this not Lil Wayne in August? I'm confused pic.twitter.com/RUNqNUOxj2

— FABW (@FineAssBlackWmn) November 2, 2016
Maybe he forgot.
Here's the full interview from Nightline below.  By the way, he ends up ending the interview angrily and walking out:
Photo: Getty