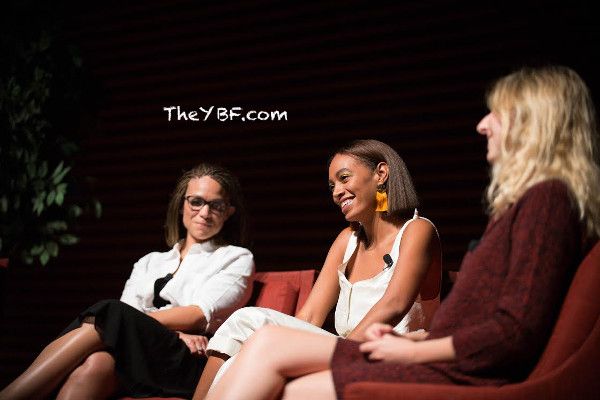 Solange joined forces with writer/professor Melissa Harris-Perry at Stanford University for an intimate discussion on an array of black women topics. More inside…
Singer Solange rolled up to Stanford University for a much-needed discussion on an array of topics that affect women of color. Joining in on the culture-driven conversation was ELLE editor-at-large/professor Melissa Harris-Perry, Ali Shaheed Muhammad (A Tribe Called Quest) and journalist Frannie Kelley.
Solo, whose album A Seat At The Table reached #1 on the Billboard Top 200 Chart, is no stranger to using her platform to shed light on racial and social issues affecting the black community. Her new body of of work addresses how the country draws inspiration from black culture, but doesn't necessarily value black life.  Speak!
"Community and conversation are really at the core of my album," Solange shared with the audience.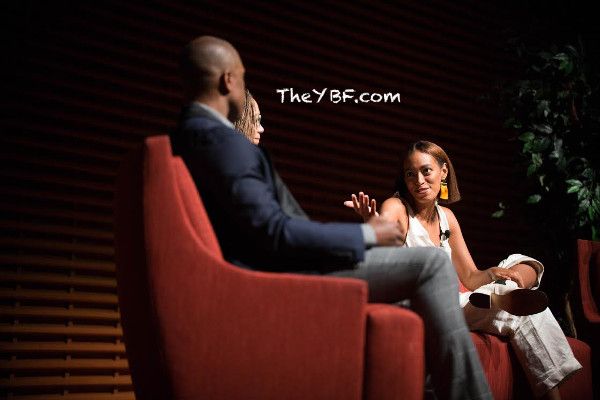 The panel went on to discuss the concept of #BlackGirlMagic on a deeper level, how far we've come 50-years after the Black is Beautiful movement, the demands expected by high-profile contemporary women and much more.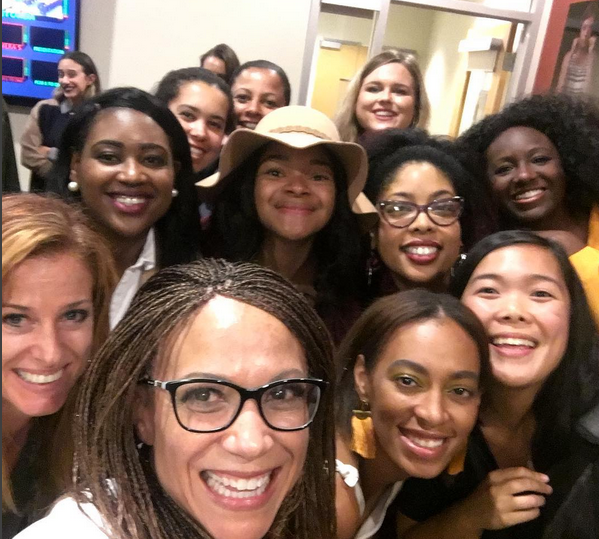 Good times!
Don't forget, Solange will be hitting the "Saturday Night Live" stage on November 5th as the musical guest to perform a few tracks from her new album.
Photos: Columbia Records/Solange's IG/Melissa's IG/@ajccenter