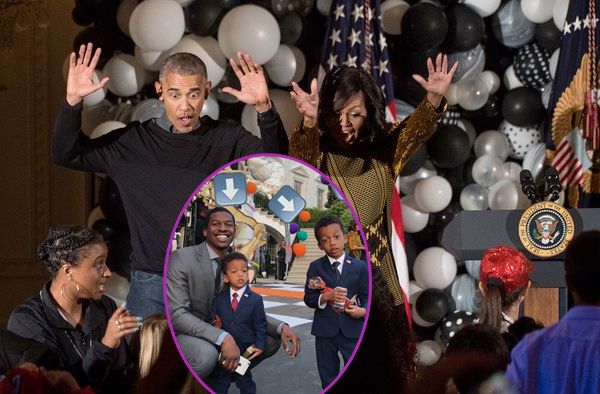 For President Barack Obama and First Lady Michelle Obama's last Halloween in the White House, one little boy and his family paid tribute to POTUS at the White House Halloween event. Go inside to peep the dapper gents, the Obamas busting some dance moves to Michael Jackson's "Thriller" and more…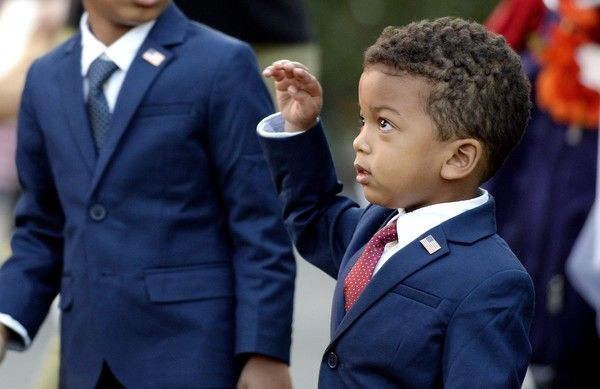 So cute!
Thousands of local children and children of military families raided the South Lawn in their costumes for a fun evening of trick-or-treating, but one kiddie in particular caught our eye.
The little boy found the perfect way to honor our Commander-in-Chief. He transformed into a mini President Obama for Halloween and he was the absolute cutest! Come thru Presidential Fab.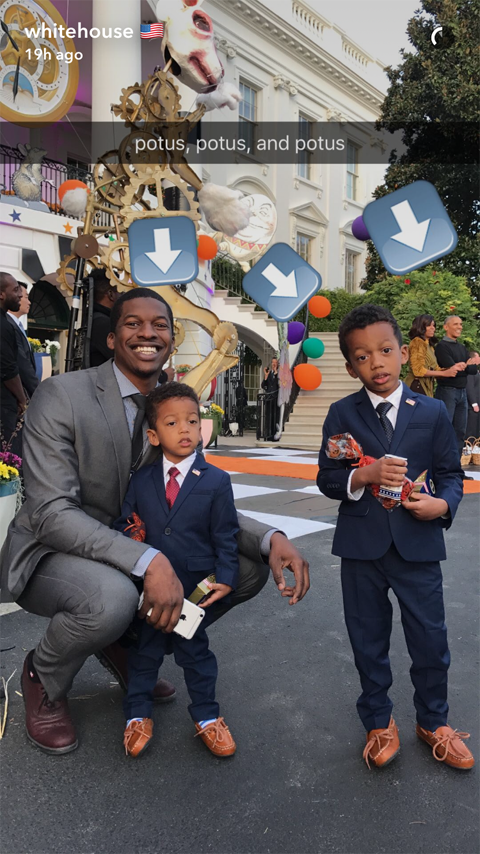 Not only did the boy dress up as POTUS, he had his whole family join in on the tribute.  Adorbs!
For about an hour, POTUS passed out Hershey Kisses with an official White House label, while FLOTUS, styling in Phillip Lim, handed out cookies to the youngsters: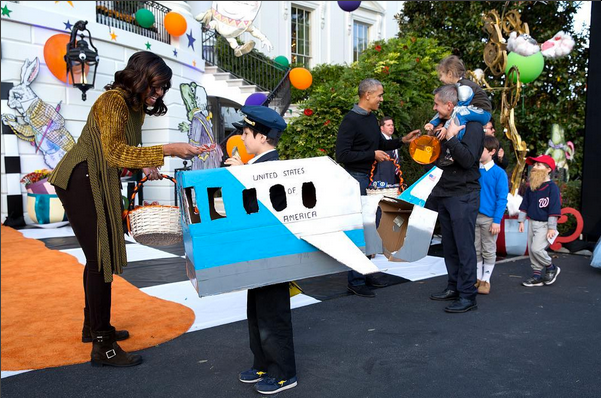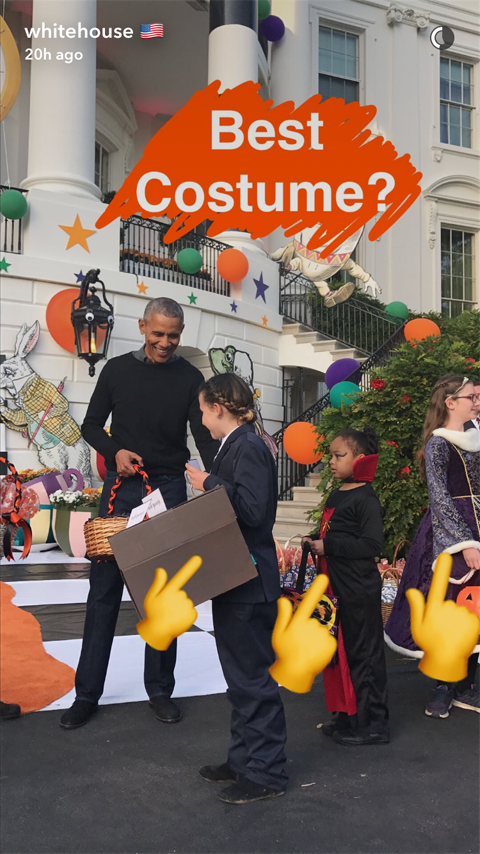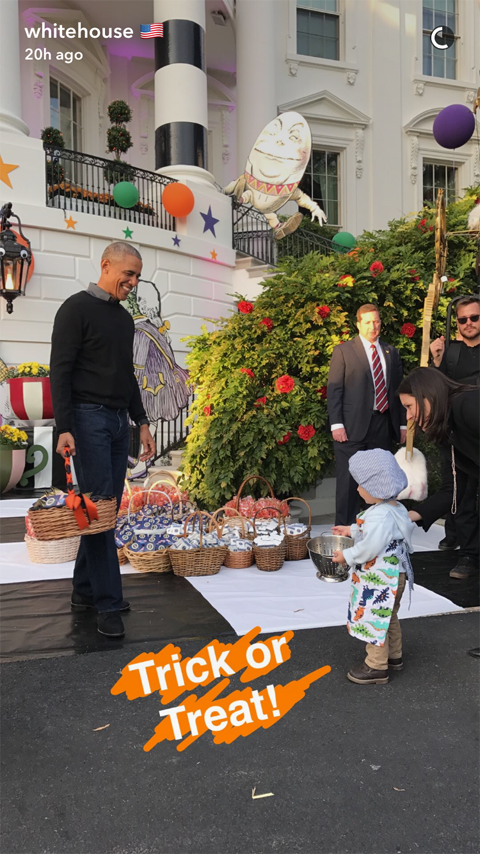 By the way, FLOTUS, who is a stickler about eating healthy, officially gave everyone permission to eat candy on Halloween:
Legit going to cry when @BarackObama@POTUS leaves The White House! The man is just DOPE! #Prince#PurpleRain#POTUSpic.twitter.com/o0UGD3zbC3

— Vince B. Aries (@Vince_Aries) November 1, 2016
More pics from the last Halloween with the Obamas (as we cry and drown our sorrows in leftover candy):
How cute is this mini Superman?!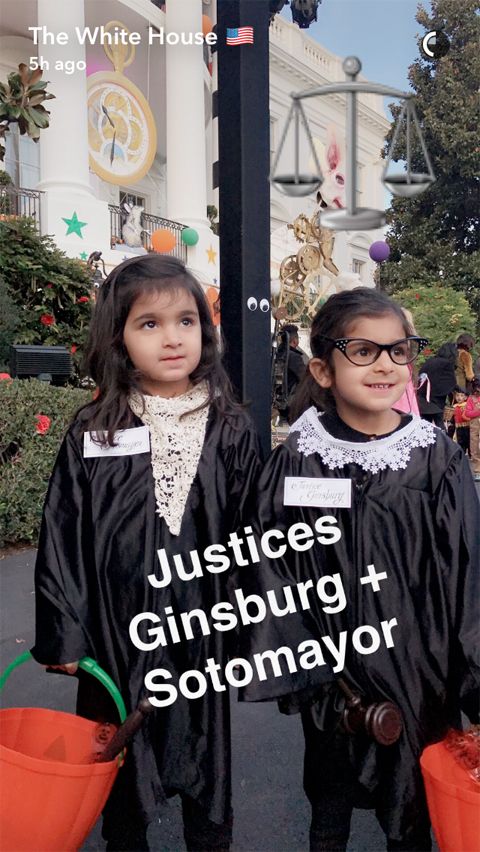 Loves it!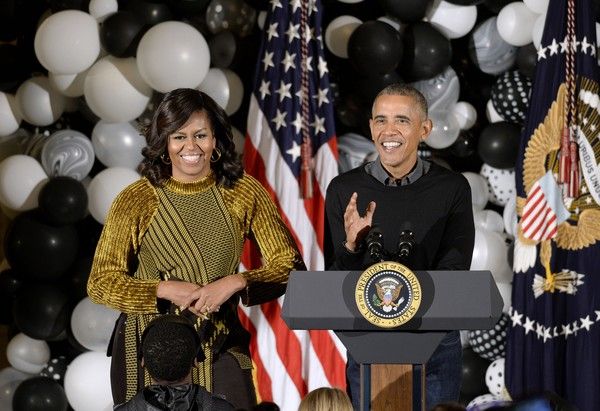 Inside, a few kiddies dressed up as zombies and got the oppotunity to perform for Mr. and Mrs. Obama. They showed off their dance skills to Michael Jackson's "Thriller" and the Obamas couldn't hold back from joining them: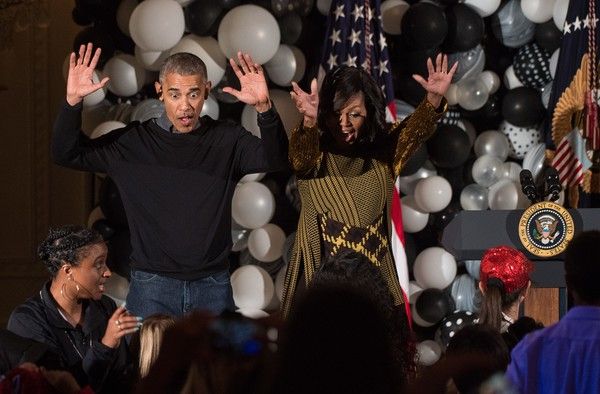 Check out video below:
 
Fun times!
Photos: Getty/White House's IG & Snap/Michael Mundy/Architectural Digest via AP