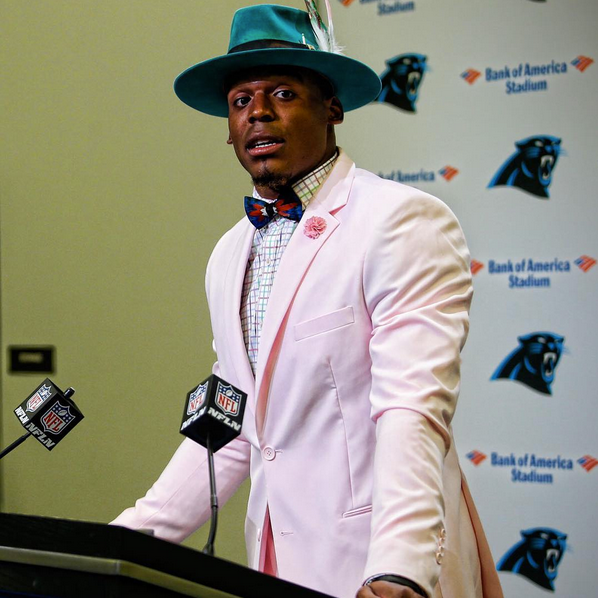 Cam Newton is FED UP with NFL referees NOT calling penalties when he's hit late in a play. And he plans on doing something about it. Get the details on his post-game interview and get your laugh on at the hilarious memes that have popped up clowning his ensemble inside…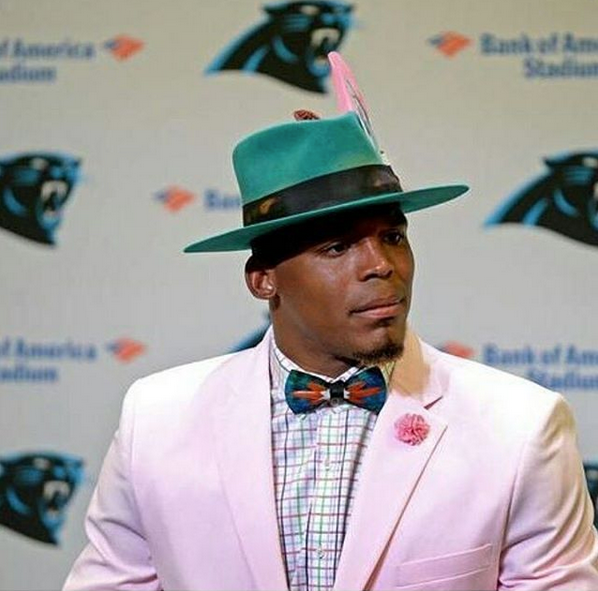 Carolina Panthers quarterback Cam Newton is TIIIED! (no typo)
Following the Panthers game against the Arizona Cardinals on Sunday, the reigning MVP took the podium during a post-game press conference to get some things off his chest. He's fed up with the NFL referees who are not calling penalties when players from the opposing team hit him late in the play. He's tired of it.  "Enough is enough," said Cam.
This hit on Cam Newton should have been a penalty. pic.twitter.com/VA8Q3ooTvy

— Mike Pereira (@MikePereira) October 30, 2016
He said the refs are starting to take the fun out the game and that he doesn't feel safe on the field. So what is he going to do? He plans on talking to NFL commissioner Roger Gooddell about it.
"It's not fun. It's really taking the fun out of the game for me," Cam said. "At times, I don't even feel safe. And enough is enough. I plan on talking to Commissioner Goodell about this. And I don't know what I have to do."
You'll recall, Cam suffered a concussion after a hit to the head during a game against the Atlanta Falcons on October 2nd (in which the Panthers lost).
He continued:
"The story of my life ever since I came in is, 'Oh, oh, well we missed that one. I'm sorry. I'll try to get it.' That's bullcrap. As a player in this league, if we do something stupid, we get fined. If you something derogatory to somebody else, we get fined. I can't keep accepting, 'Oh, we missed that one. Or, 'I apologize for doing that.' Or, 'I didn't see it.' That's horsescrap."
He went on to air out his frustrations about seeing OTHER quarterbacks getting flags thrown for less physical hits:
"When you constantly see the hits. When you constantly see flags being picked up. When you constantly see flags not being thrown. To see other quarterbacks getting it, lesser hits, less physical hits then it's taking the fun out for me. I'm just being honest with that."
He very likely has a point, and we have our thoughts as to why it could be happening.  But since he said in GQ that he doesn't feel he's treated any differently as a black QB....
Peep his interview below:
By the way, the Panthers defeated the Cardinals, 30-20.
Now...about his fashion choice: 
We're not exactly sure who/what Cam was trying to channel, but the Internet lost its collective mind over his pink and green ensemble. Below are some of the funniest memes taking over our timelines: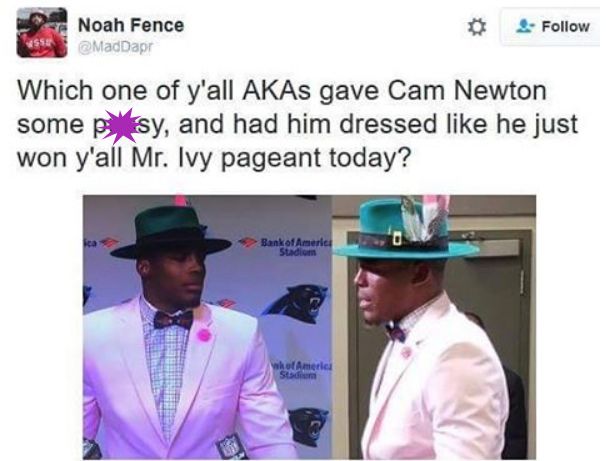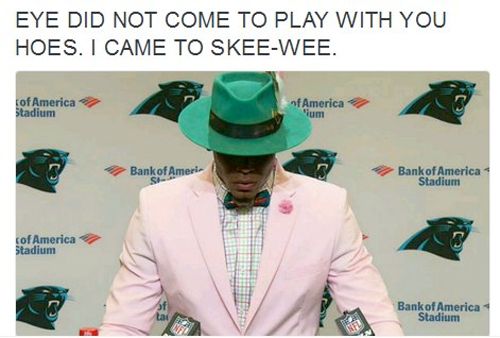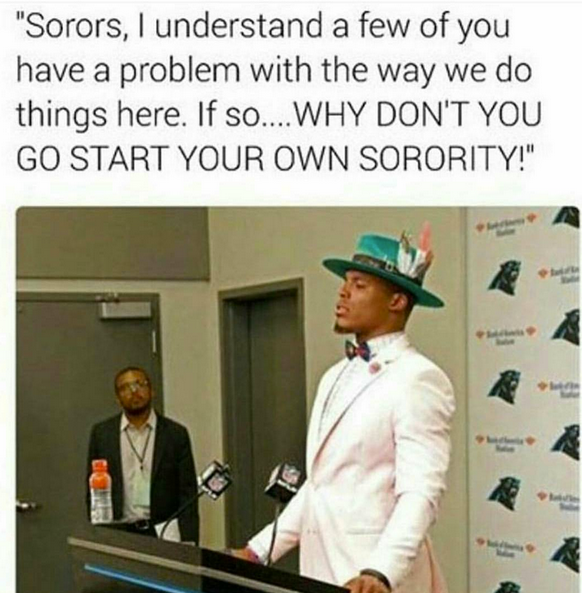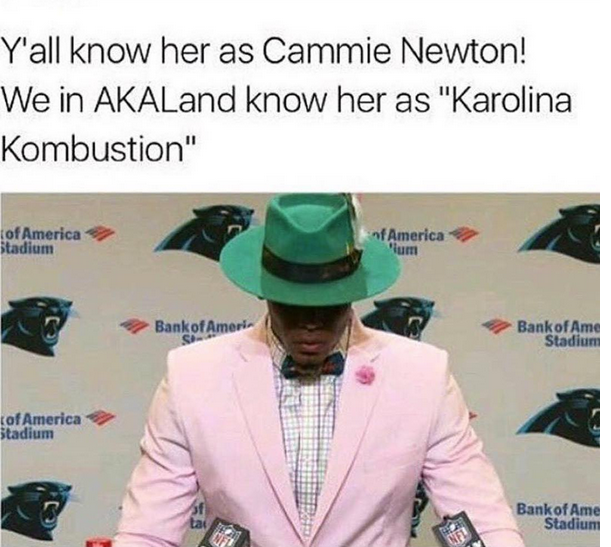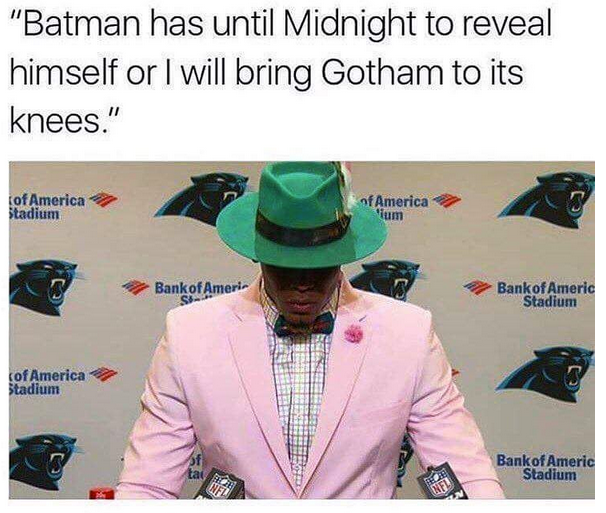 batman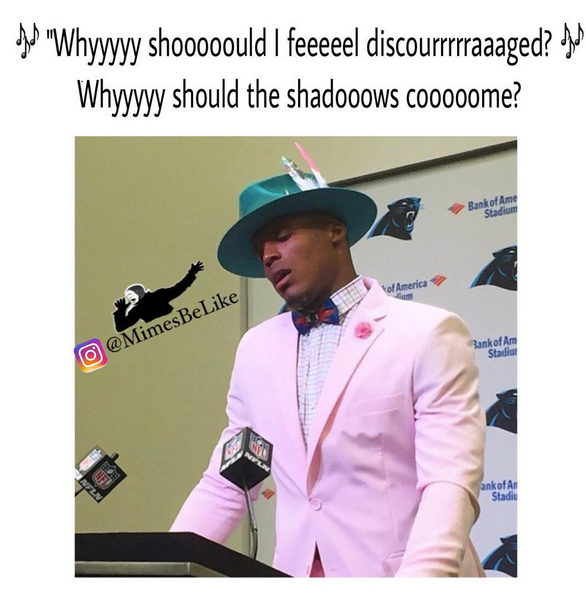 We die!
Photos: Sports Center's Twitter/NFL's IG/Instagram