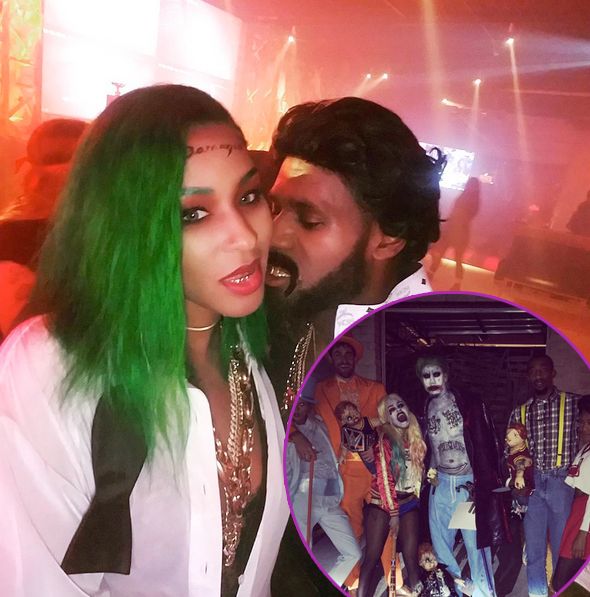 LeBron James threw his annual Halloween bash and all of his teammates and their wives came through with epic costumes. Go inside to see Bron, Savannah James, Kyrie Irving, Teyana Taylor, Iman Shumpert and more….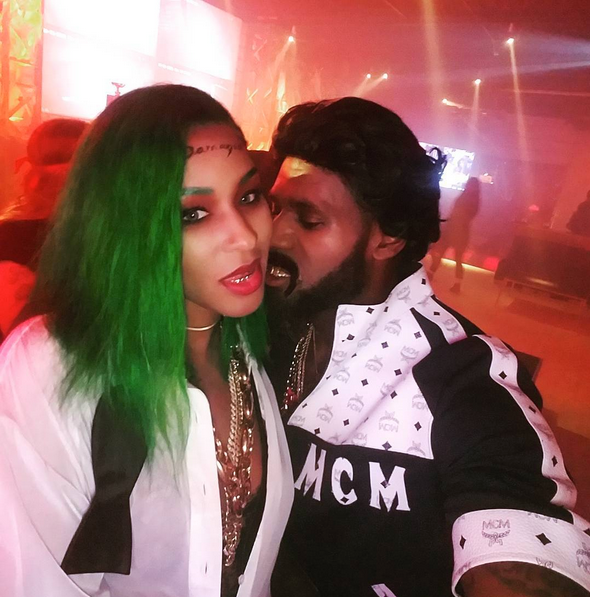 NBA Finals MVP LeBron James went all out this Halloween! For his 2nd annual Halloween bash, the Cleveland Cavaliers baller got dressed up as "Martin" character "Jerome" and his wife Savannah James was the female version of the Joker.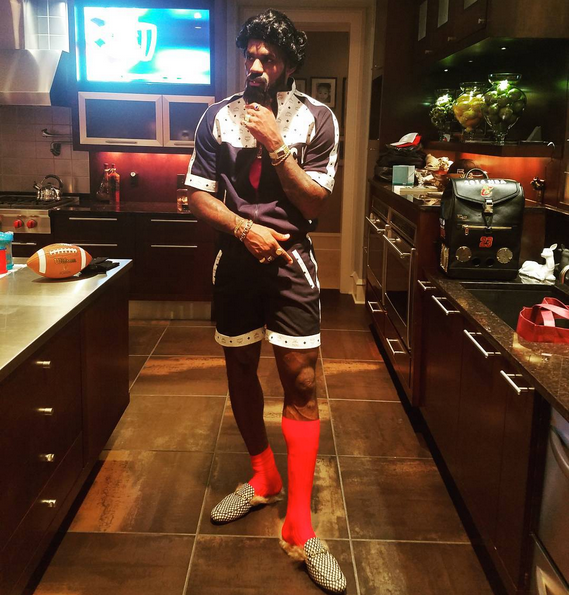 "I say Jerome's in the house!"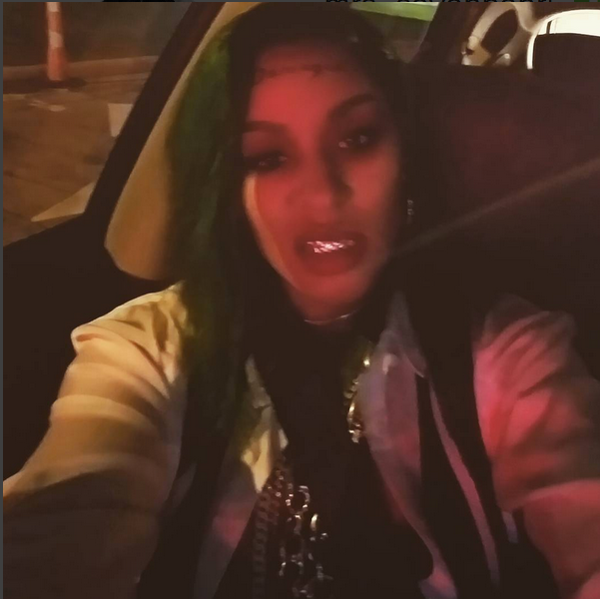 Savannah showed off her grill before heading inside to snap it up with her sister Deirdre Norris (who serves on the LeBron James Family Foundation board) dressed as a pregnant nun:
Kyrie Irving busted some dance moves dressed as the red Power Ranger:
Ha!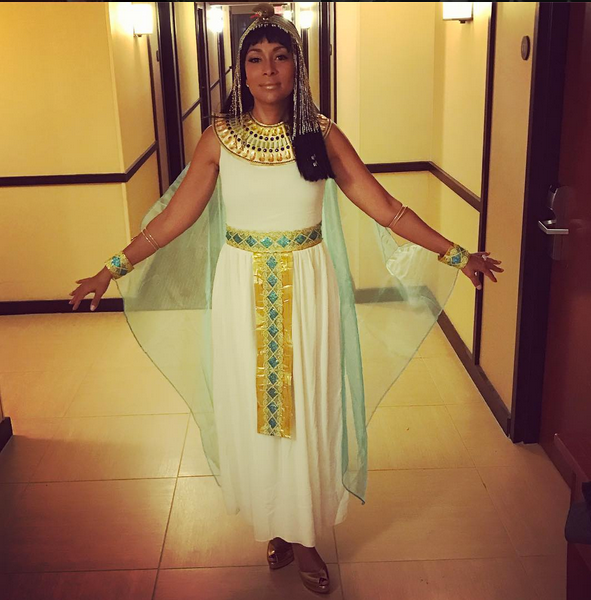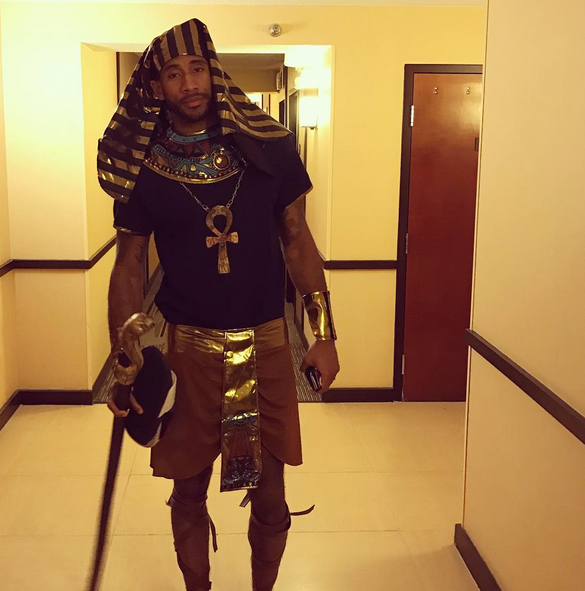 Cavs guard Dahntay Jones nailed his Pharaoh costume and his wife Valeisha Butterfield Jones came dressed as Queen Hatshepsut.
Cleveland Cavaliers' scout Brandon Weems showed up for the festivities as O.J. Simpson in a USC uniform and his signature afro (and we spy those gloves too). Of course, folks always find a reason to be mad about something. Bron's comment section is riddled with complaints that he would post his friend dressed as OJ due to his sketchy past.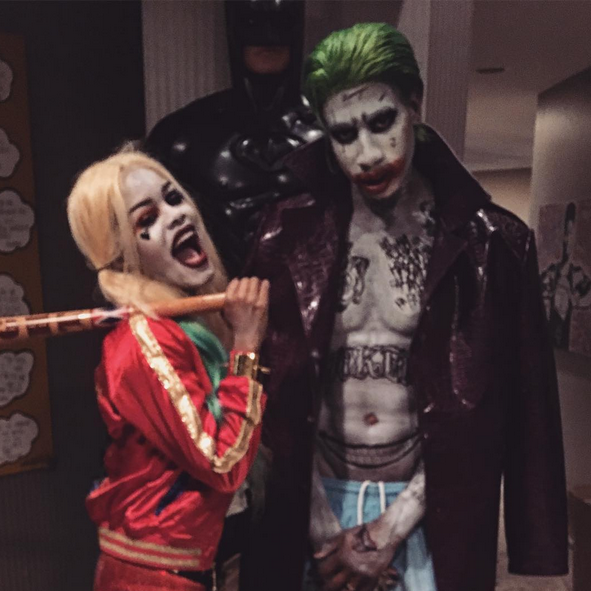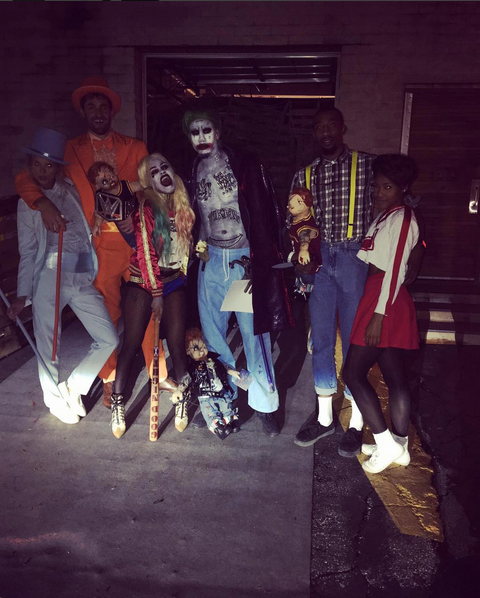 Cavs baller Iman Shumpert pulled off his Joker costume and so did his fiancée Teyana Tyalor dressed as Harley Quinn from Suicide Squad.
Cavs shooting guard Jordan McRae and his lady nailed "Family Matters" characters Steve Urkel and Laura Winslow: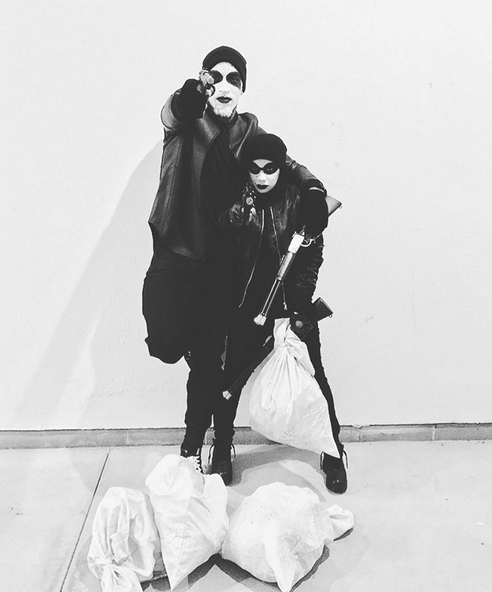 Cavs baller J.R. Smith and his wife Jewel were on their bank robbers steez.
Cavs power forward Tristan Thompson and his girlfriend Khloe Kardashian were doing THE most on the dance floor...tonguing each other down and all:
Could this "twerk" could use some work though?  No shade.
Looks like everyone had a blast. Peep clips from Bron's Halloween bash below: 
Photos: LeBron's IG/Teyana's IG/Iman's IG/Valeisha's IG/J.R.'s IG/@ms_deidre