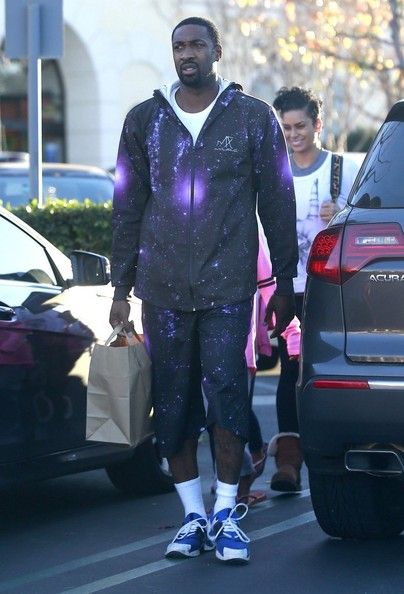 After claiming that he was too broke to pay his children's tuition, Gilbert Arenas just freed up some money, thanks to his multi million dollar mansion.  Deets inside....
Last week, former NBA baller Gilbert Arenas told the courts that he wouldn't be able to afford his kids' private school tuition.  Despite receiving well over $100M over the last eight years, he says now that he's received his last check from the contract, he "can't afford" tuition.
Interesting, since he posted this slight -- with tons of "hidden" cash -- at his babies' mother Laura Govan right after:
Could this be another 50 Cent-like situation where he's claiming broke, despite having money stashed elsewhere, in order to avoid giving money to his ex?  That's what he pretty much said...
He may not realize savings counts with the judge too when determining what you owe in child support.
Fast forward to this weekend when Gilbert closed a deal on his mansion.  He sold the Calabasas estate for $3.35M.  he purchased it in 2013 for $2.75M.  So he's now made about $600K cash to help his nonexistent struggle.  Good for him.
Gilbert says he now lives in a nearby apartment....
EXTRAS:
1.  Marlins pitcher José Fernández reportedly had cocaine and alcohol in his system at the time of his boating death.  STORY
Photo: FameFlynet