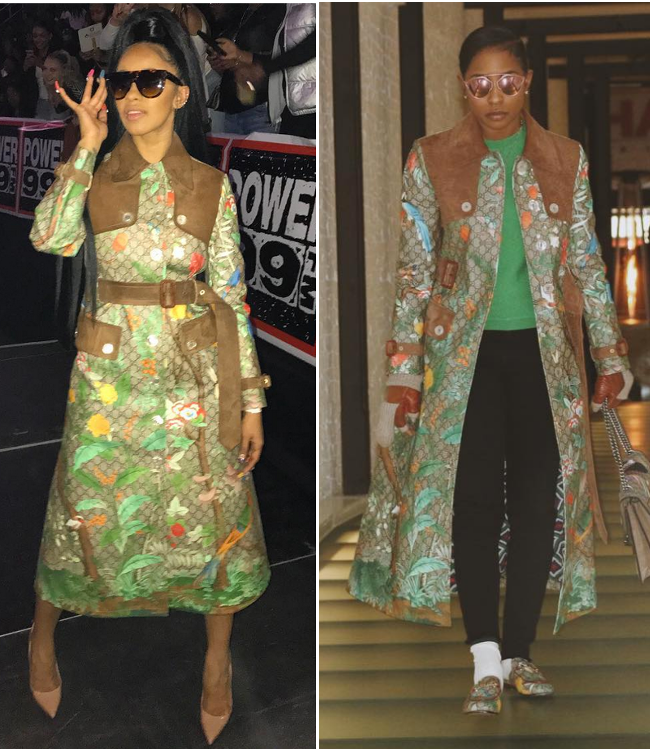 Cardi B. stepped into Powerhouse Philly Friday night rocking a Gucci trench coat, the same trench rapper Dej Loaf rocked about a week ago.  Decide who rocked it best inside...
Before she took the stage to perform, rapper and "LAHH" star Cardi B walked into the Wells Fargo Center rocking the Gucci tropical trenchcoat off the SS16 collection.  She definitely cleans up well. The New York raptress rocked a major pony, nude pumps, and shades to top it all off.
About a week ago, rapper Dej Loaf rocked the same colorful trench while sightseeing around London.  She kept it casual sliding it over a plain green sweater, black pants and matching Gucci loafers.  We would expect nothing less from the Detroit chick.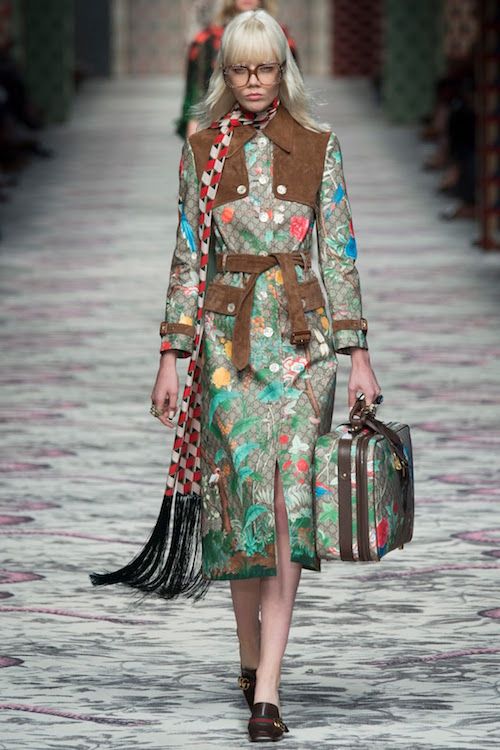 Check out the model rocking the original look on the runway.
More pics of the ladies putting these new trenches to use below: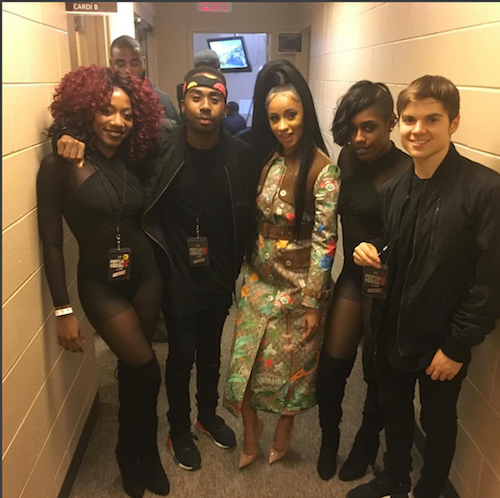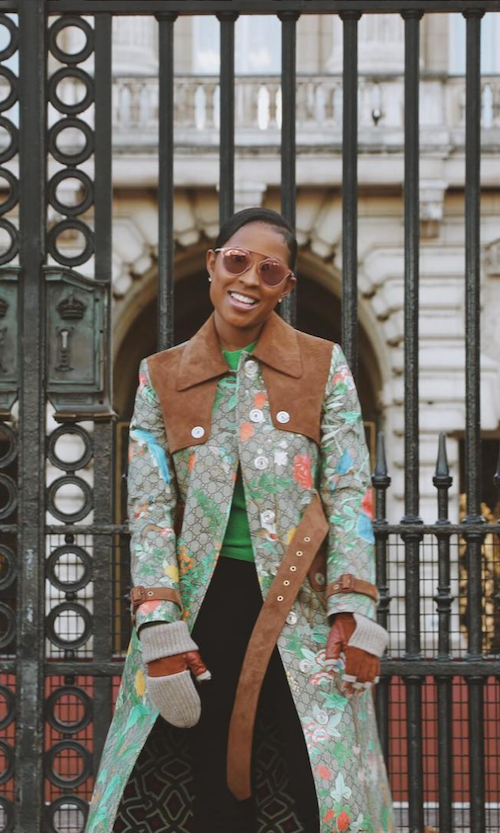 Who wins the Gucci fashion faceoff?!
Photos: @Dej's IG/@CardiB's IG/@minasaywhat's IG