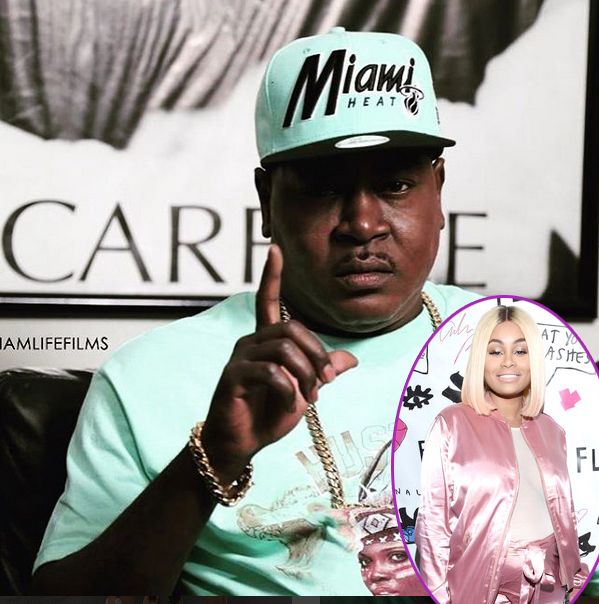 Celebs are speaking out! Trick Daddy is mad that folks are after him for his Instagram video bashing black women. Blac Chyna blasts singer Pilot Jones over leaked pics of them kissing. And Jackie Christie's daughter Ta'kari is speaking out after her GoFundMe page for her injured son hit the headlines. More inside…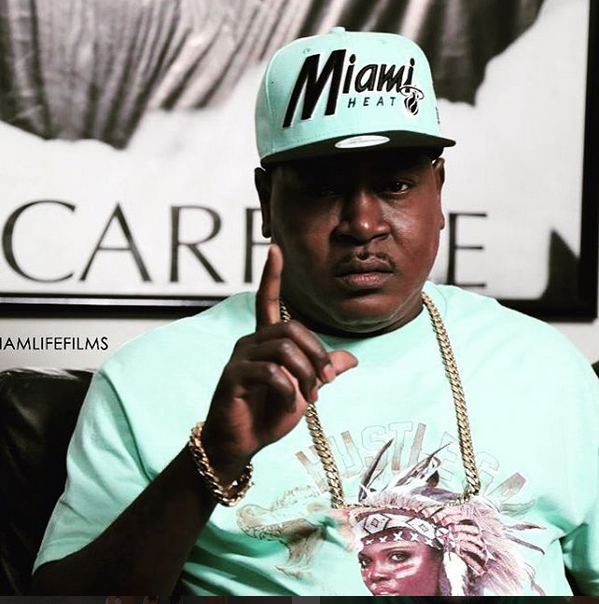 Rapper Trick Daddy had the Internet buzzing after he released a video bashing black women this week. In the clip, the Miami rapper served up an unsolicited PSA to black women, basically saying black women need to tighten up and that "these Spanish and white h*oes are gettin' spiffy on y'all." He then added, "They f**k around and learn how to fry chicken, [black women will be] useless."
Of course, folks started dragging him over this foolishness. And some people started attacking him for having Lupus. That must have hit a nerve because now Trick is responding to the negative backlash.
In a Facebook post, he said his video wasn't meant for the "real black women," only the self-proclaimed "b*tches and h*es." He's pissed people used his illness to condemn him, but then said he's heartless. Umm....
Check it: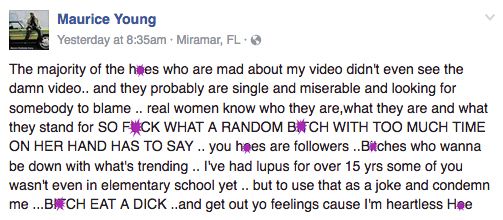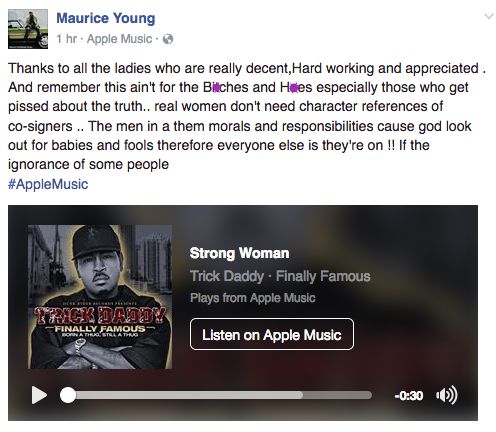 Sir, you can't be heartless and mad because folks are at your neck. Just sayin'…
Another celeb clapping back...
Pictures of Blac Chyna kissing singer Pilot Jones recently surfaced online and rumors started swirling that he could be the potential father to her daughter, whom she's currently pregnant with.
Well, Chyna wants everyone to know those pictures are OLD... over two years old. She said the reason she even took the photos was a scheme to make Pilot's boyfriend jealous. Apparently, they were once friends. Sighs…
The reality star even offered up screenshots of a prenatal paternity test to prove Pilot is NOT the father of her unborn child. We're not sure how she got his DNA for the test, but hey.
The "Rob & Chyna" star hopped on her Instagram account to set the record straight once and for all: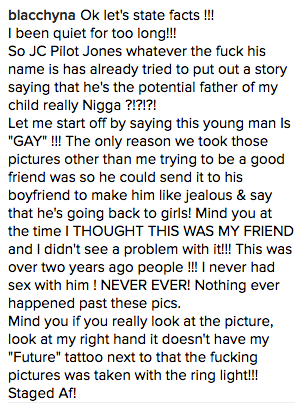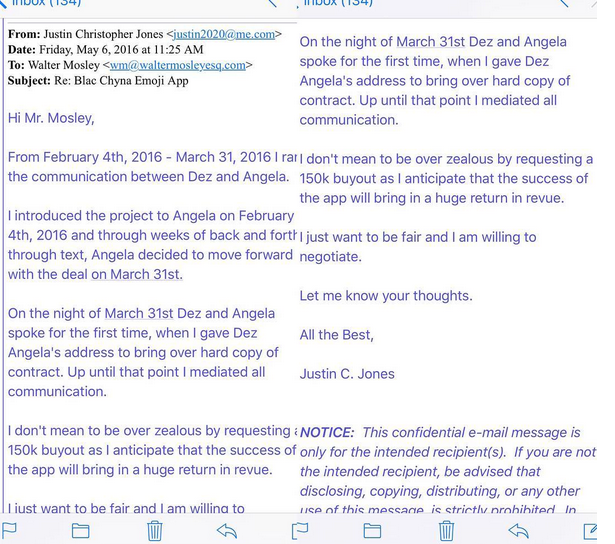 Damn.
Meanwhile, the LAPD's Threat Management Unit is investigating Chyna's fiancé Rob Kardashian after he allegedly threatened Pilot Jones in a series of text messages, warning him to leave Chyna alone. TMZ reports:
Law enforcement sources tell us ... Rob allegedly physically threatened Pilot Jones, who's been hanging with Blac Chyna. We're told Rob threatened to do Pilot harm.

The allegations come on the heels of photos that surfaced showing Blac and Pilot making out.

We're told Pilot is scared, partly because of a string of text messages, which include Rob telling Pilot, "Leave my wife alone. I'm not playing with you."

Our law enforcement sources say, there are other texts in which Rob generally threatens Pilot with physical harm if he doesn't stay away from Blac Chyna, although as one source says, the threat is "a little murky and general."
Maybe Rob is about that life?
In other news...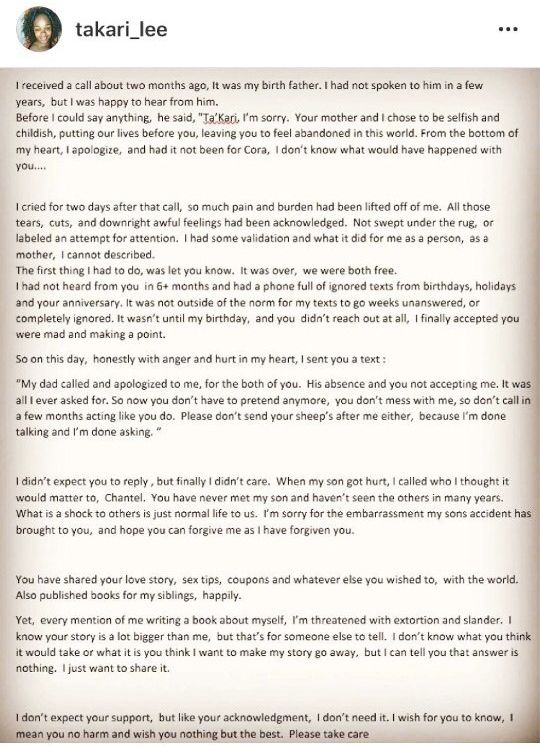 "Basketball Wives: L.A." star Jackie Christie came under fire after her daughter Ta'kari created a GoFundMe page to help her with medical expenses for her son, Jaxson, who was badly burned in a daycare accident.
Apparently, Jackie and Ta'kari are so estranged Jackie hasn't offered any help towards her grandson's hospital bills. Ta'kari was seeking to raise at least $3,000 to help with his bills and to help pay for everyday life expenses since she can no longer work to be by his side.
FYI—Evelyn Lozada and Matt Barnes donated $3,000+ each.
Now, Ta'kari is speaking out to apologize to her mother for "embarrassing her" and also noted that Jackie hasn't even met her 8-month-old son. It's a pretty sad letter.
Read what she had to say above.
Lord, we wish they could just work this out OFF line.
Photos: Getty/Trick Daddy's IG