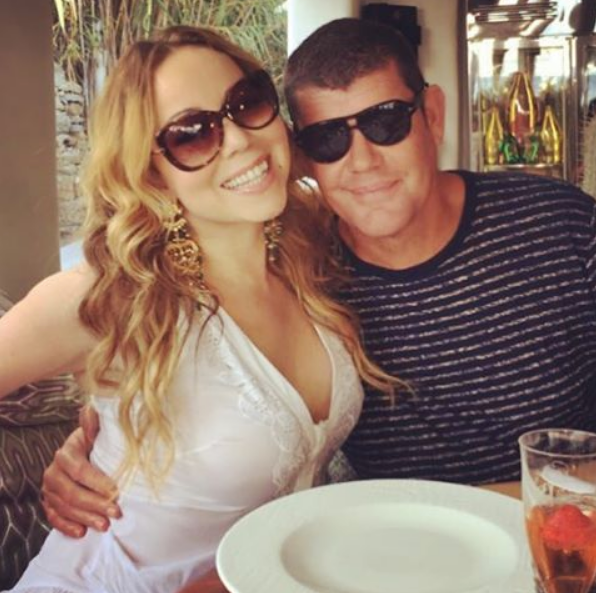 There are rumors that Mariah Carey and James Packer have called off their engagement. But, Mariah's rep is speaking out on the status of their relationship and say they haven't quite called it quits just yet. Get the latest inside…
Have Mariah Carey and James Packer called off their engagement? Not quite. At least that's what her rep is saying.
The Grammy Award singer's rep tells Entertainment Tonight that the couple had a huge argument while vacationing on a yacht in Greece last month and that she hasn't seen him since. In the shot above, the couple was all smiles while on vacay in Mykonos with Mimi's twins Roe and Roc in September.
The rep confirms their fight didn't have anything to do with either of them cheating or Mariah's alleged extensive spending.
"The fight was not because of any cheating allegations or excessive spending by Mariah," the rep confirmed.
According to TMZ, James did "something really bad" involving one of her assistants. A source close to Mimi revealed after the fight, Mariah hopped off the yacht and returned to L.A.
As of now, it's unclear if they will stay together since they're currently working through their issues.
"They are trying to work it out. Right now, they're not sure if they will stay together," said Mariah's rep.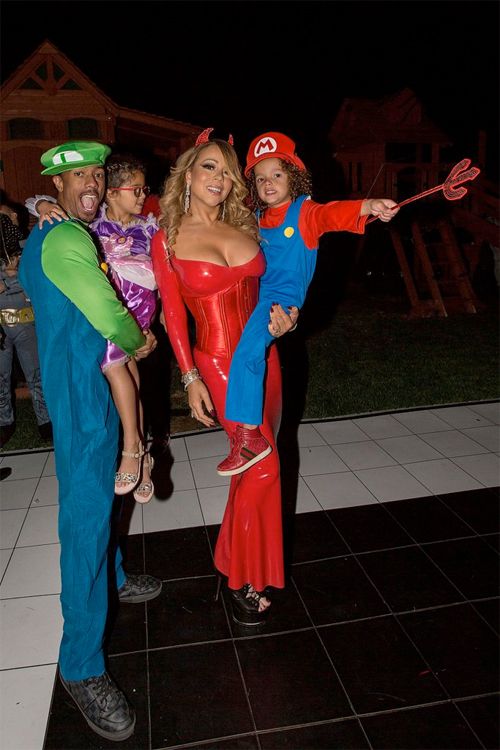 ET reported the twosome, who started dating in June 2015, will release an official statement after they decide what they're going to do.
You'll recall, James popped the question to the Elusive Chanteuse singer gifting her a 35-carat diamond ring in January 2016.
During Mariah's Halloween party last weekend, she was still rocking her engagement ring as she celebrated with her ex-husband Nick Cannon and their twins.
We assume their relationship status is in limbo until they figure this ish out.
Photos: Getty/Mariah's IG