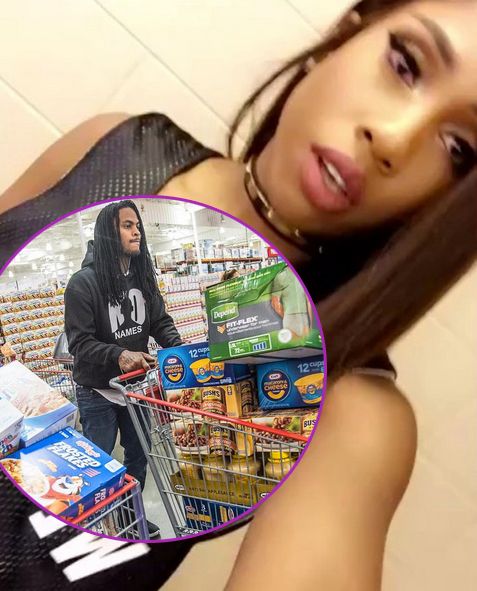 Sevyn Streeter was tapped to perform the national anthem at the 76ers game last night. But, the organization pulled the plug after they saw her wearing a "We Matter" t-shirt. Get all of the deets, plus peep pics of Waka Flocka raiding a grocery store to give back to the community inside….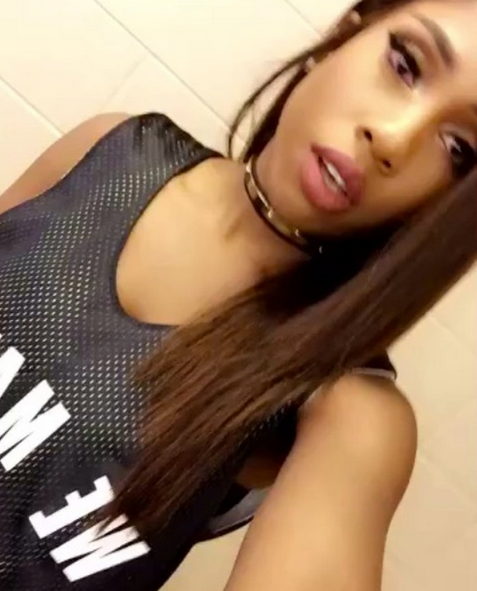 R&B singer Sevyn Streeter was scheduled to hit the court to sing the National Anthem for the Philadelphia 76ers season opener game against OKC last night. Right before she was about to go out on the court her performance was pulled because she was wearing a jersey that had "We Matter" written across the front.
Once she was told she would no longer be performing, Sevyn didn't waste any time to share with her fans what happened. In an Instagram post, she said, "I'm at the 76ers game to sing the National Anthem and the organization is telling me I can't because I'm wearing a 'We Matter' jersey."
The "Come On Over" singer spoke with HOT 97 this morning to address the situation. She said:
"Listen, that organization flat out told me I could not wear my shirt while wearing my shirt at that game… I never had to get any kind of wardrobe approved, so I went about that the way I go about any of my other shows."
Sevyn said they offered her to wear a 76ers jersey, but she refused. "It was important for me to express all the injustice that goes on in our country," she said."I'm not only saying only our lives are important. It just seems like our lives are way more disposable."
Take a listen below:
The "It Won't Stop" singer said no one from the organization has reached out to her since she posted the IG video. However, they did release a statement addressing the situation.
"The Philadelphia 76ers organization encourages meaningful actions to drive social change. We use our games to bring people together, to build trust and to strengthen our communities. As we move from symbolic gestures to action, we will continue to leverage our platform to positively impact our community."
Since when is stating 'we matter' NOT a positive gesture?
Thoughts?
Speaking of NBA games...
THIS is how OKC Thunder baller Russell Westbrook made his grand entrance into the Wells Fargo Arena last night. Oh Russ....
In do-gooder news....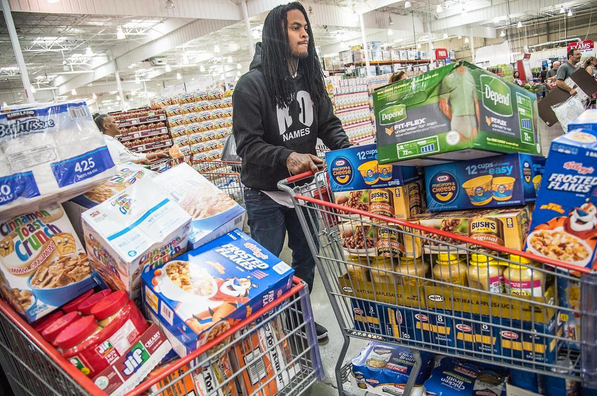 Waka Flocka jumped into action yesterday to give back the community. The Atlanta rapper made his way to the grocery store in Clayton County, GA and filled up several baskets with food to hand out to those less fortunate.
Looks like he's getting a jumpstart on Thanksgiving.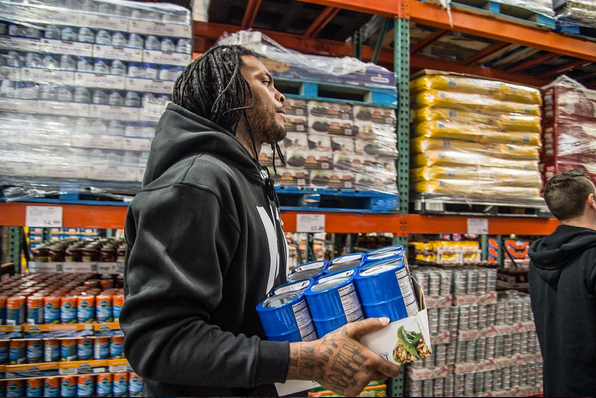 Nice! It's one thing to give money to organizations, but it's extra special when celebs actually go out and do the work. Good job Waka!
Photos: Waka's IG