Drake returned to Delilah's the other night for his friend Katy Perry's birthday party.  But hopes of a Dake-Rihanna reunion were squashed once again as the singer was a no-show for her girl's big night.  Deets inside...
After missing Drake's 30th birthday party at Delilah's in Hollywood Sunday night, we halfway expected for Rihanna to still show up to Katy Perry's b-day celebration a couple nights later at the same place.  Nope.  Not so much.
Ri is indeed a busy gal -- she's got her FentyxPuma collection, her Stance socks, and new movies in the works.  So her absence from her homieloverfriend Drake's milestone birthday is understandable, but still had folks raising an eyebrow.
Fast forward to the other night when Drake pulled up to Delilah's again, this time for Katy Perry's big bash (she was at his as well).  Ri and Katy have been good friends for years, so it's a little odd she wasn't there either.
We're hearing that Drake wants something more serious with Rihanna, but she's not here for it.  Chick is young, gorgeous an rich and super successful.  She simply may not feel compelled to be tied down into another serious relationship with another artist again.  That would also explain her absence.
Over the weekend, Drake rang in the big 3-0 with both his parents, family, close friends, and celebs like the newly blonde Zoe Kravitz, Shay Mitchell, Taylor Swift and her girl squad, Katy, John Mayer, Jamie Foxx, French Montana and more: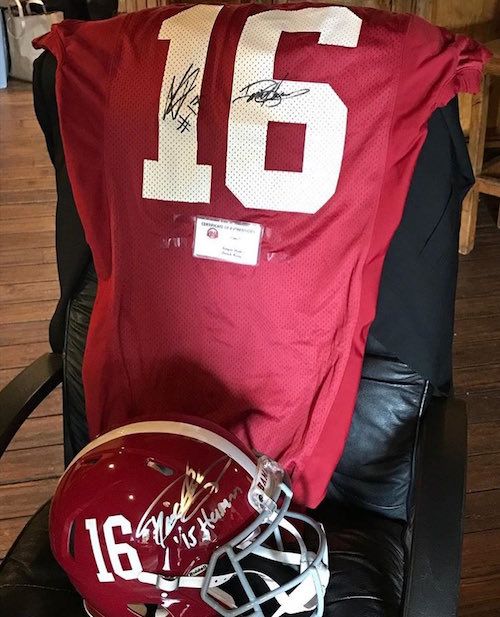 Major gifts.
Drake brought in his 30th birthday last night in LA. Both of his parents were in attendance #happybirthdaydrakepic.twitter.com/iiekXRCyZ0

— Word On Road (@WordOnRd) October 24, 2016
Drake blowing out his candles last night. #HappyBirthdayDrake  pic.twitter.com/FjoxpKPAjw

— Word On Road (@WordOnRd) October 25, 2016
He even hit up his fave spot Nobu before his party.
Fab times.
Photos: Splash/Twitter