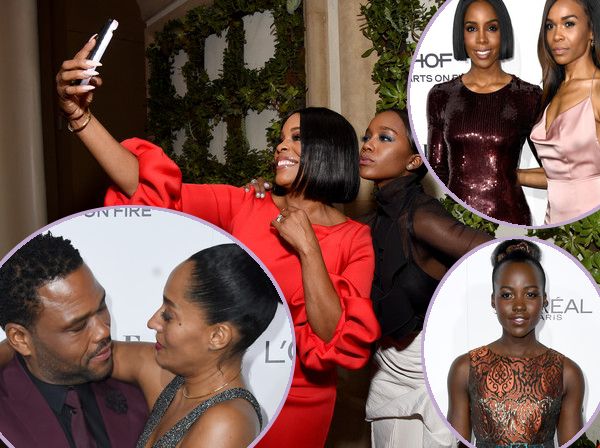 The YBF ladies kept it fab while dishing out the perfect tips for business at the Elle Women In Hollywood dinner.  Get it all inside....
Earlier this week at the Four Seasons in L.A., YBF celebs hit the Elle Women in Hollywood dinner, emceed by Anthony Anderson.  The "blackish" star got pretty cozy with his on screen wife Tracee Ellis Ross: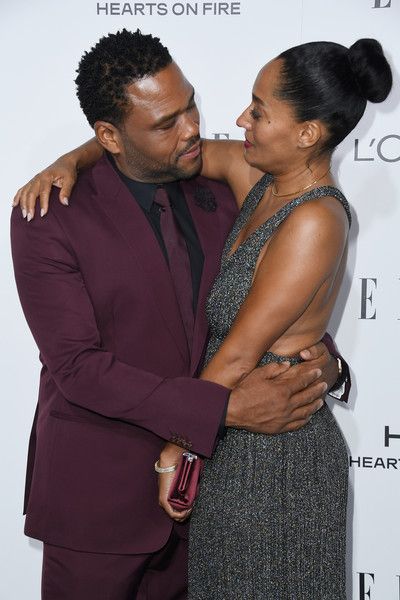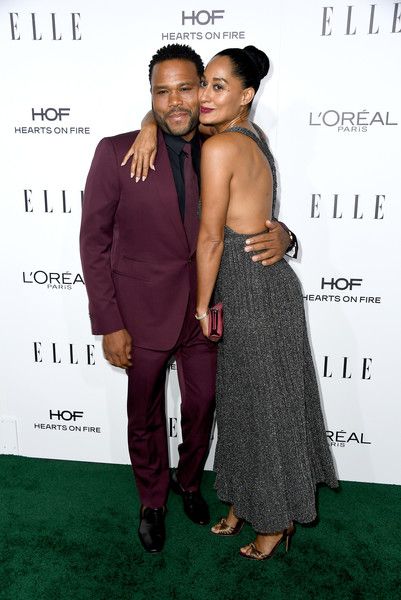 Mmhmm we see how you're looking at her Anthony.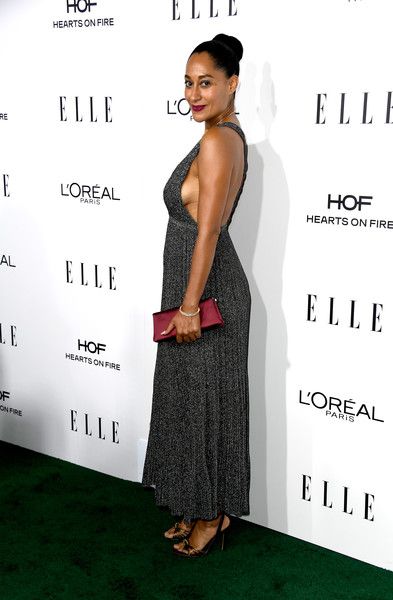 Kelly Rowland donned a sparkly red dress as she pulled up with her girl Michelle Williams.  Chick looked perfect as always: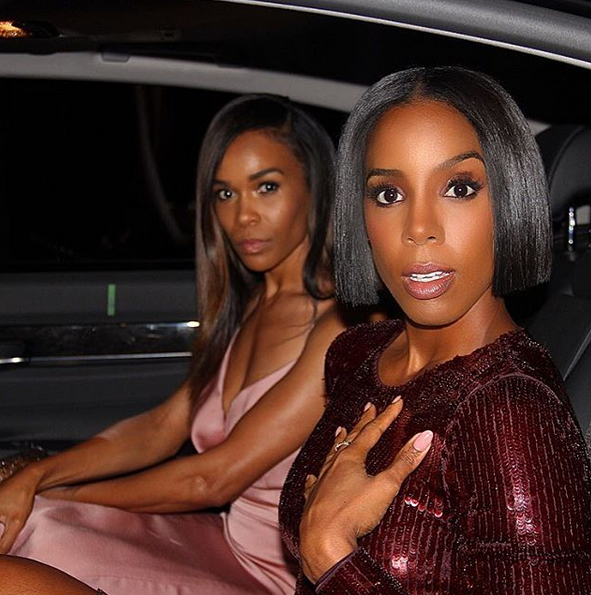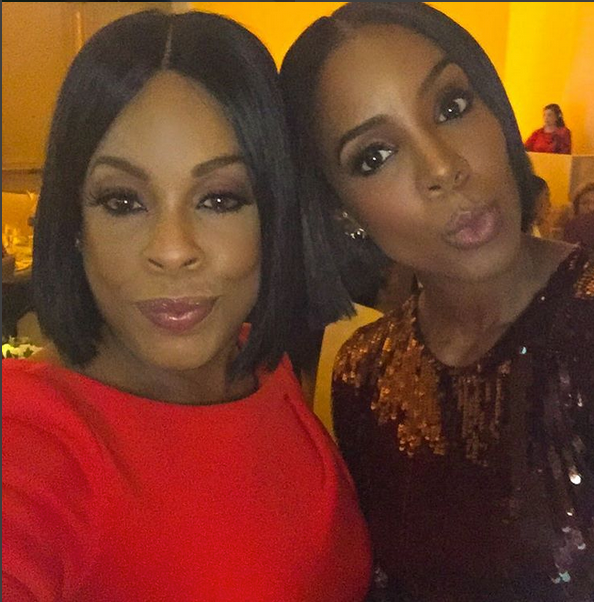 Kel even snapped cute selfies with folks around the party.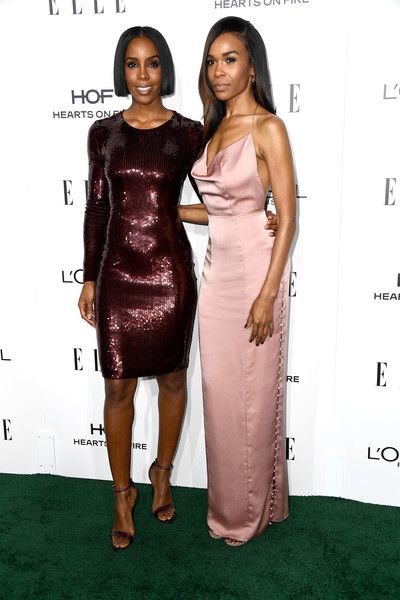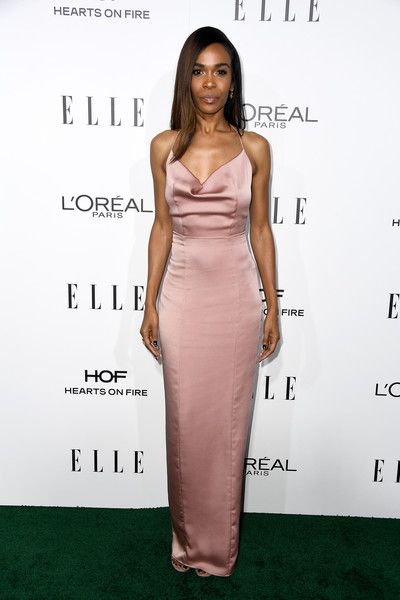 She decided to bring fellow fab chick and former Destiny's Child groupmate Michelle Williams to the big night.  Great dress for her.
Yara Shahidi busted out some fun prints for her chic pants and blouse look perfect for her or any YBF Teen, but it's her take on business that had us loving her even more.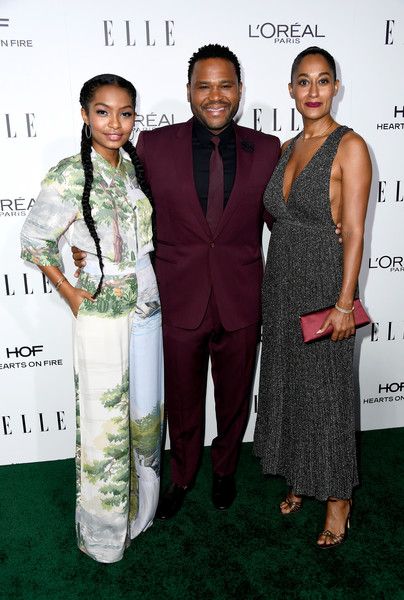 Some of the ladies dished up business advice all women should follow, and 16-year-old Yara is wise beyond her years.  The "blackish" star, who posed it up with her on-screen parents, told Elle:
"It's all about the art. I've done guest roles and been in movies, but being a series regular is so different. There's no hopping in and out of a project. But what clears my mind is that I'm here to act. That's why they pay, so that's what I'm going to do."
Good mindset to have in this emotional roller coaster of an industry.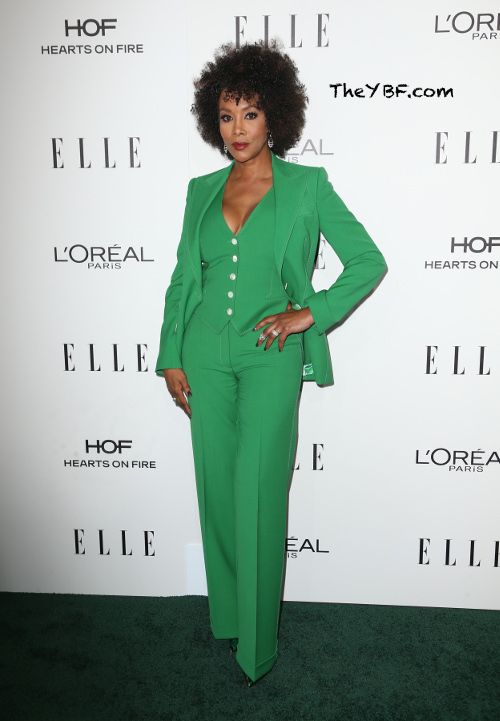 Vivica Fix matched the carpet in this green three-piece suit ensemble.  The Independence Day star had some business advice for the ladies as well saying:
"Make sure you have your own money to invest in yourself. Whether that's for a passion project or you want to get into branding, invest in yourself. Or get investors who really believe in you. No one can ever take it away from you then."
Yes aunt Viv!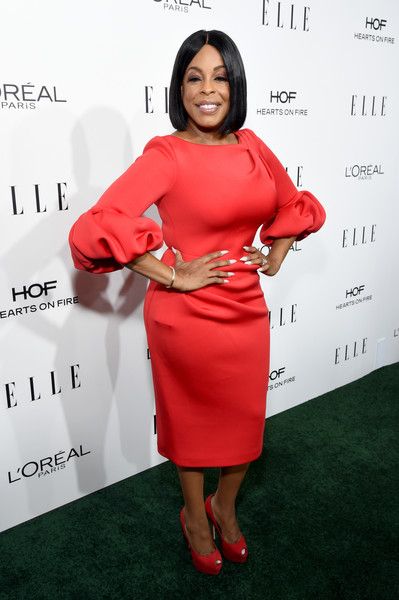 Niecy Nash powered through in all red, telling ladies a valuable message about understanding the BUSINESS of showbusiness:
"The most important is that it is a business. It's not a friendship and you need to get everything in writing. I learned that the hard way. It's not show friends; it's show business. You have to be about the business. Some people want the shiny parts – the glitz and the glamour – but the business part is where the money is. That's where the better parts of things will live for you."
Preach, Niecy!
The "Scream Queens" star snapped some selfies with "How To Get Away With Murder" star Aja Naomi King: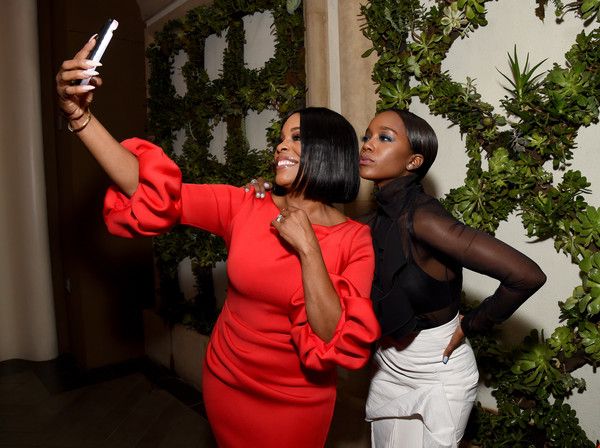 We're OBSESSED with Aja's look for the night!  She killed it in this Toni Maticevski blouse and skirt, paired with black Louboutin heels for a chic black and white ensemble.  The Birth of a Nation star is becoming quite the fashionista at these red carpet events.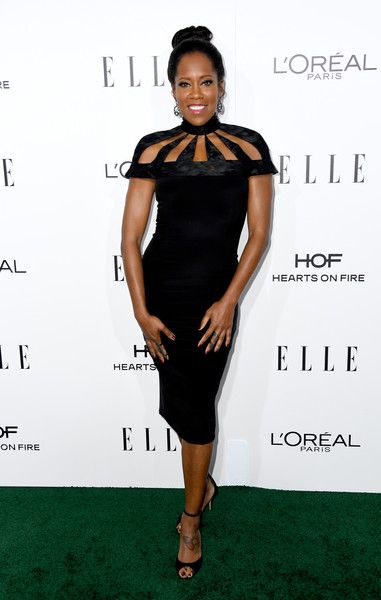 Regina King flossed her killer bod in a LBD.
Meanwhile, honoree Lupita went the bold and colorful route in this Duro Olowu multi-colored frock.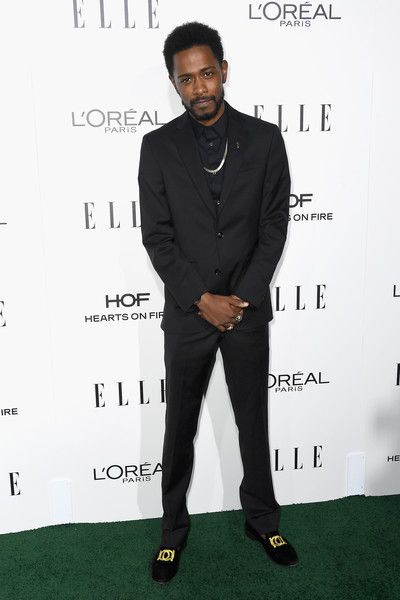 "Atlanta" star Keith Stanfield also came out to support the ladies.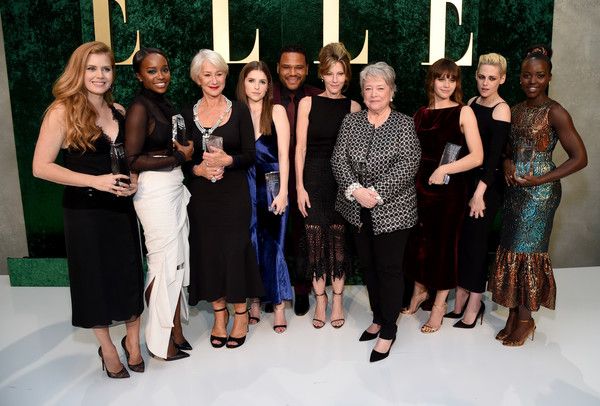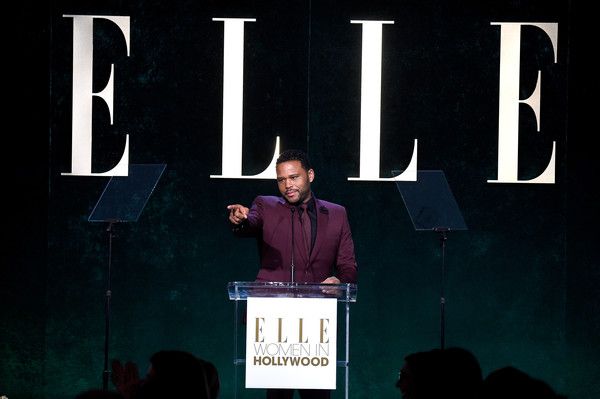 Inside, Anthony Anderson hopped on his hosting duties as stars made it a total love fest on and off the stage: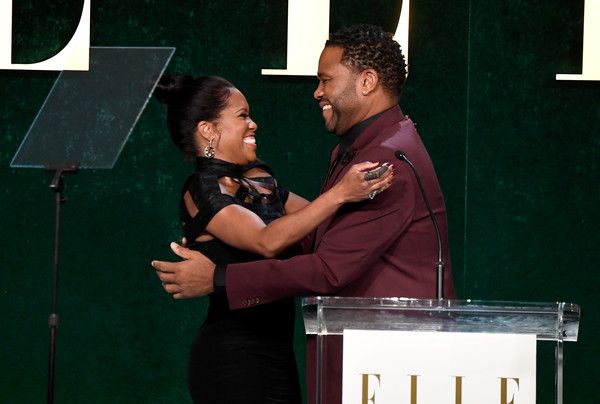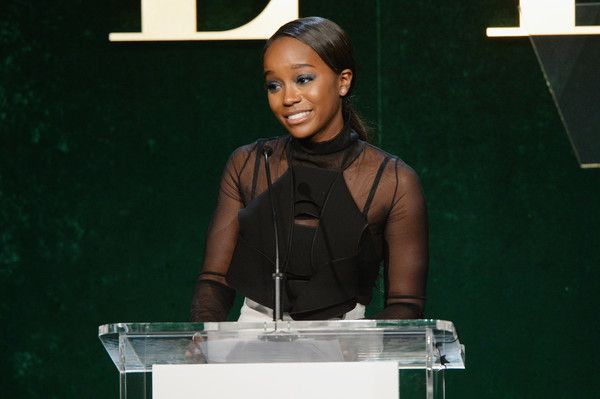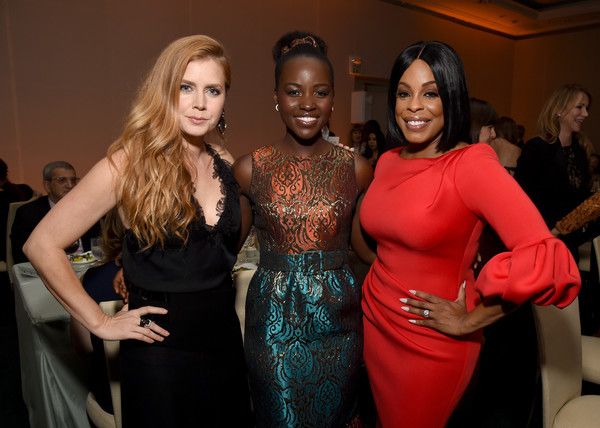 Lupita & Niecy also linked up with Amy Adams for a cute snap.
Congrats to the honorees!
Photos: Getty