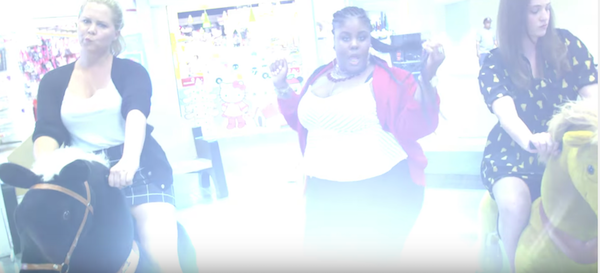 Amy Schumer attempted to make the internet laugh the other day with a Beyoncé parody.  Instead, folks dragged her calling her antics racist.  Now, she's responding.  Deets inside....
Comedian Amy Schumer has a book and tickets to her stand-up shows to sell.  So she dropped a parody video to have "some fun."  It's her interpretation of Bey's "Formation" vid, and she tapped "Being Mary Jane" star Raven Goodwin, Wanda Sykes, Goldie Hawn and a few others to make cameos.  
Check it: 
FOlks went in on the internets, but this Twitter user pretty much summed up the issues folks are having: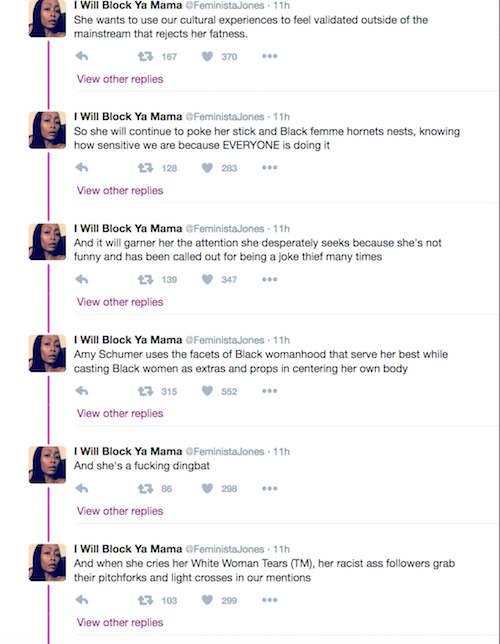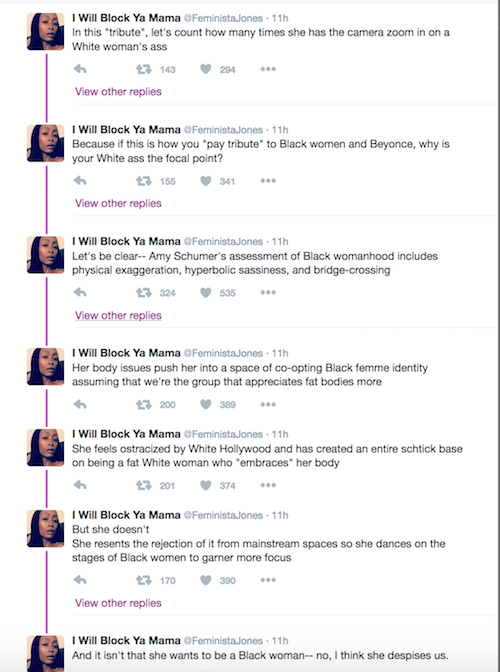 It's unclear if it's just fun they were having on a set of another project or if all this was planned, but Amy kinda hinted that she got Tidal's approval before doing it (that would make sense seeing that Youtube gets touchy about copywritten music being used in videos).
Amy responded yesterday saying:
Oh.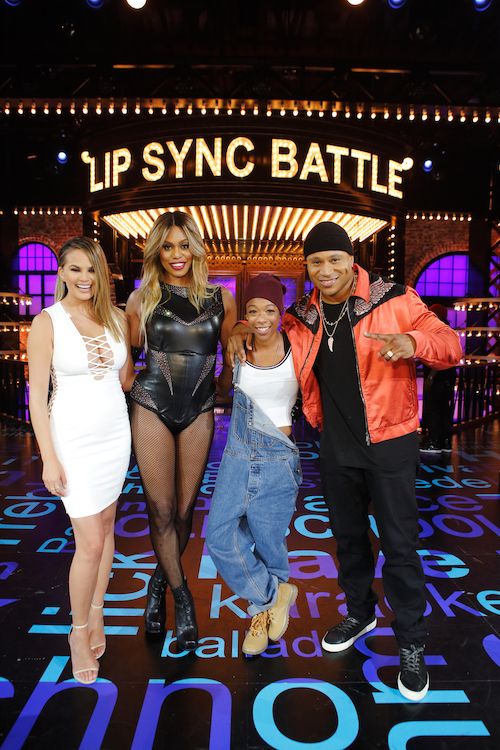 Meanwhile, (former) "OITNB" co-stars Samira Wiley's (who's doing "OPP") and Laverne Cox (who's doing nicki minaj's "Roman's Revenge") are about to go at it on Spike's "LIP SYNC BATTLE."
It all goes down when the show debuts its new season Wednesday, October 26 at 9:00pm ET/PT.
EXTRAS:
1. Prince's Paisley Park will now be a permanent museum.   STORY
2.  Some folks are petitioning to have Supreme Court Justice Clarence Thomas included in the new Smithsonian African American Museum.  STORY
Photos: Youtube/Lip Sync Battle