Angela Simmons is making fitness a priority again after showing off her fiancé and their brand new baby boy Sutton Jr.  See her progress inside...
She worked out during her pregnancy, and now she's back to going extra hard in the gym.  Fashionista Angela Simmons gave birth to Sutton Joseph just five weeks ago, and after her spread in People magazine with her cute new family, she's getting back to business in the gym.
She recently revealed she got her doctor's clearance to start hitting the gym again 5 weeks post-partum. She's letting us all in on her new routines and chick is already on her snatchery:
Chick is also back on the party scene.  She revealed her girl Saya Richards Ross dragged her out for the first time a couple nights ago: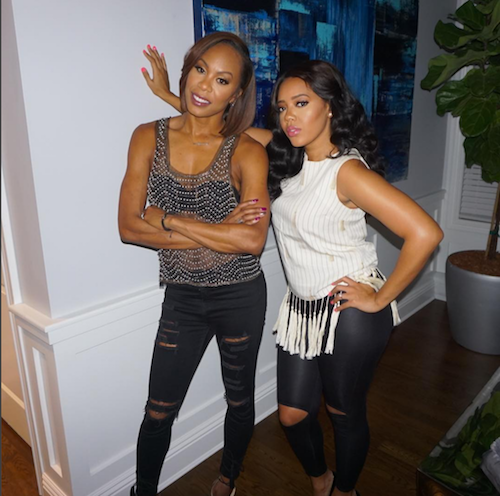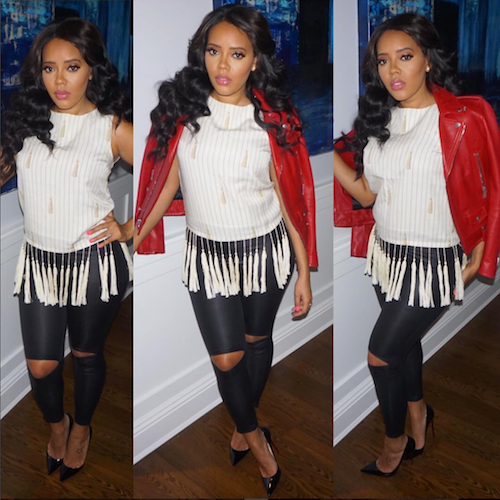 Of course, being a supermom is any mom's first priority (hopefully above physical looks).  Angela seems to be enjoying motherhood and has been giving fans a sneak peek inside her home new home life with fiancé Sutton Tennyson and their cute new bundle of joy: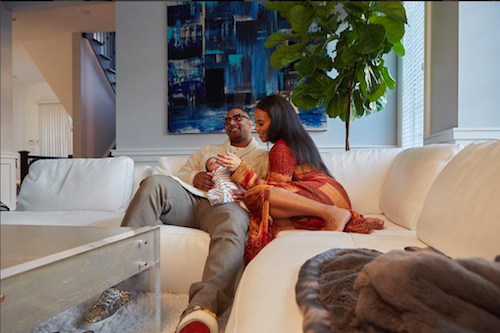 Angela talked about her new mommy woes saying:
"He hates being dirty but never wants to be naked," says Simmons. "We try and get the new diaper on him as quickly as possible to calm him down."

"He is a hungry boy," she says. "He's up every few hours wanting to eat. It doesn't leave a lot of time to close my eyes. But it's all worth it."
And yes, her man is on top of his daddy duties too:
"He's been so helpful, doing middle-of-the-night diaper changes and everything."
Angela said she's always wanted to be a mom and she's loving every minute of it.  We'd love to be with this cutie too: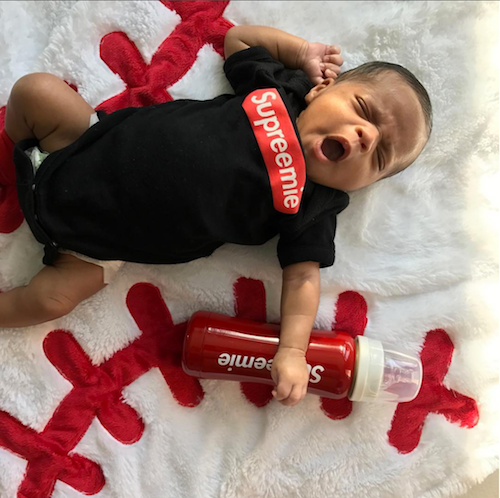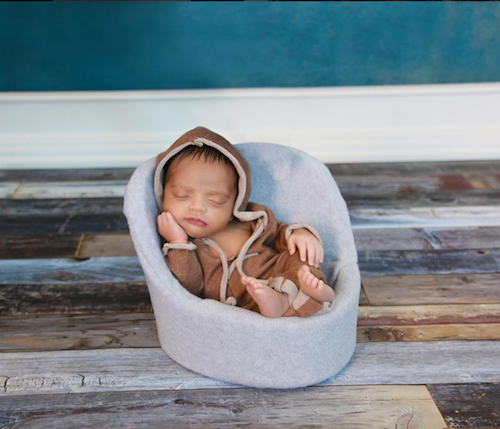 In case you missed it, Angela and fam were featured in the new issue of People magazine: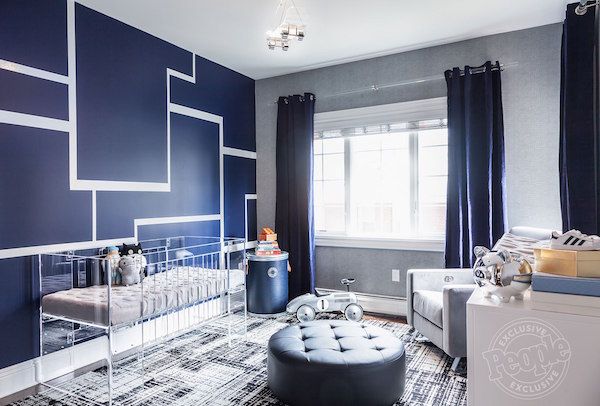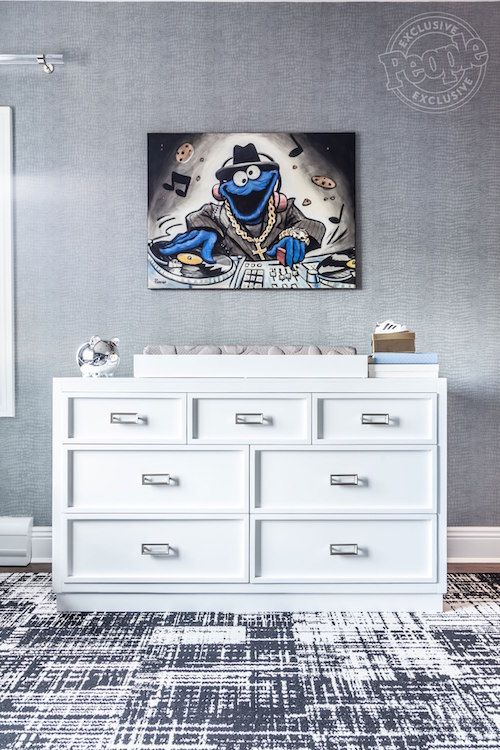 Angela said about her and Sutton getting the nursery (how cute is that Cookie Monster DJ artwork!) together in a hurry:
"We thought we had another month to get the nursery ready."
Oh wells.  Sutton Jr. was ready to make an early arrival.
Angela is starring on this season of "Growing Up Hip Hop" on WeTV.
Photos: People.com/Instagram