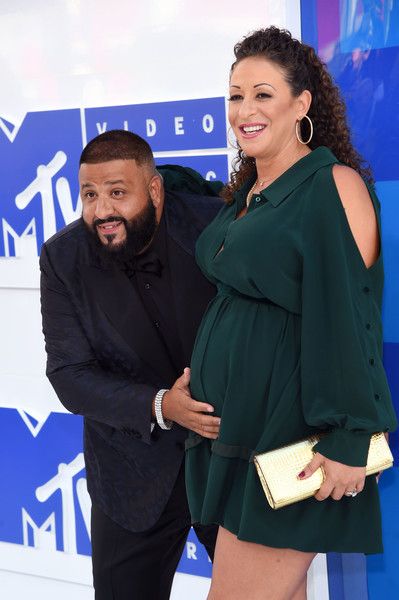 #BabyAlert!  DJ Khaled's newborn son is here, and he let the world know by Snapchatting the entire birth.  And we mean the ENTIRE birth.  Deets inside...
When DJ Khaled said he would be Snapchatting the birth of his first born baby, he wasn't lying.  The Snap King and super DJ /producer took over the social site last night posting non stop through the trials of labor.  His longtime fiancée (he told Wendy Williams recently they're not yet married, but in his heart they are) Nicole went through several hours of labor, and Khaled showed it all.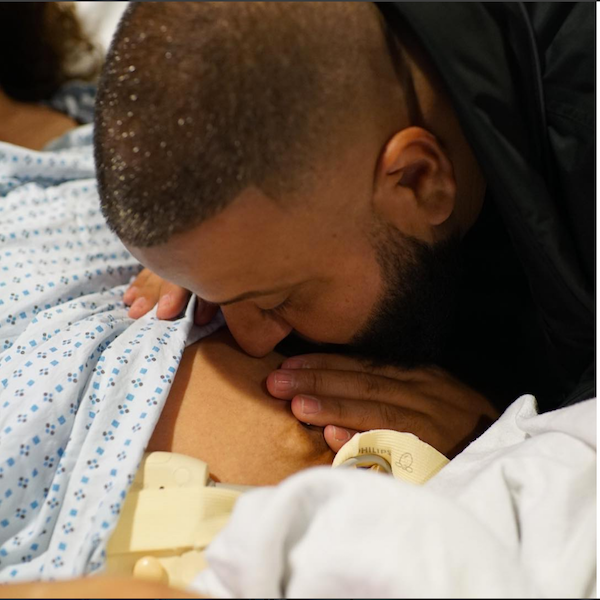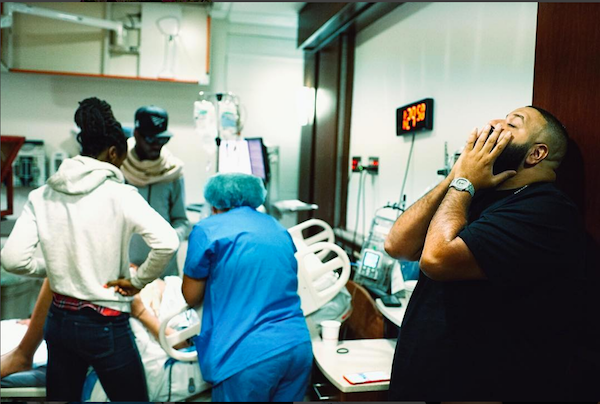 His nerves were bad the whole time, but he had the Doctor (and his mom) giving his fans constant updates straight from inside the delivery room.  Here's a peek at what the "For Free" artist shared: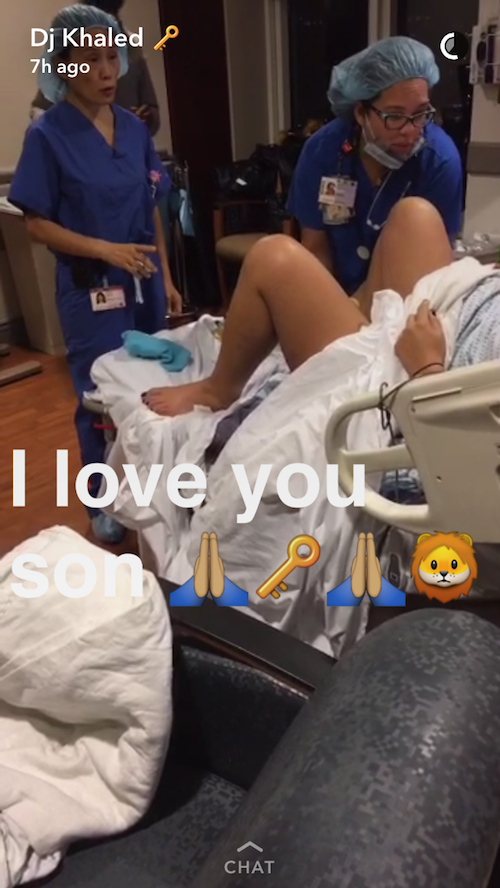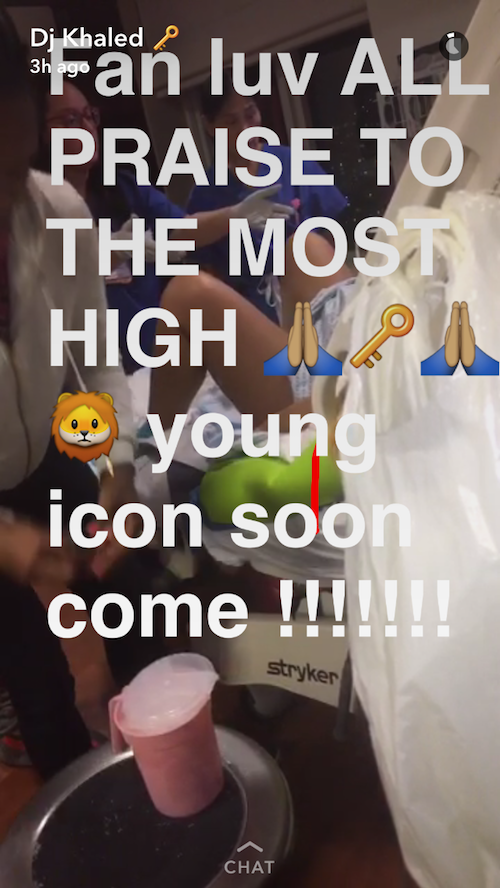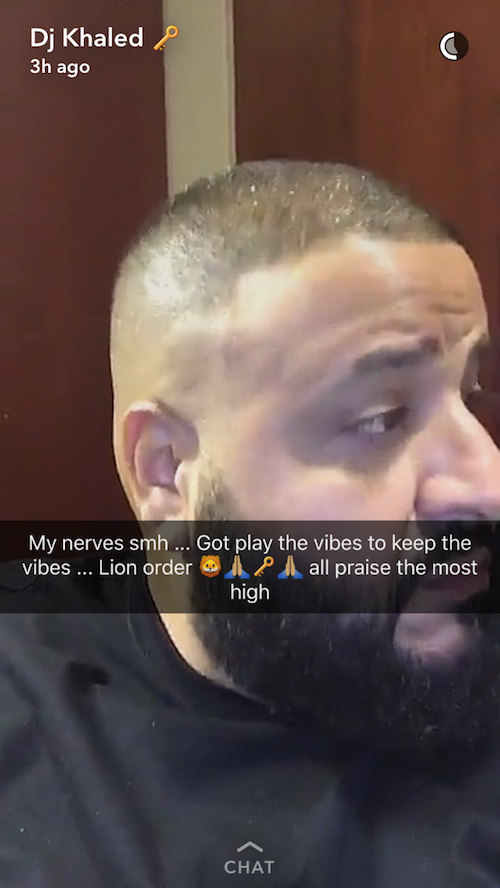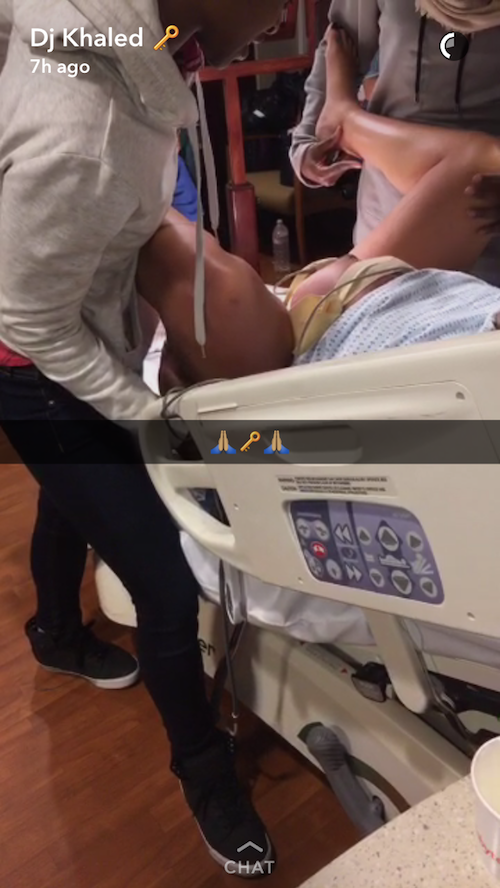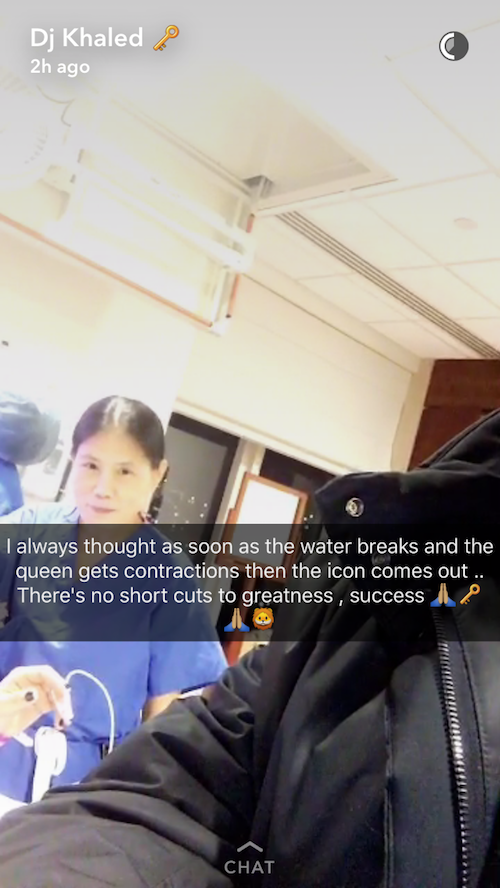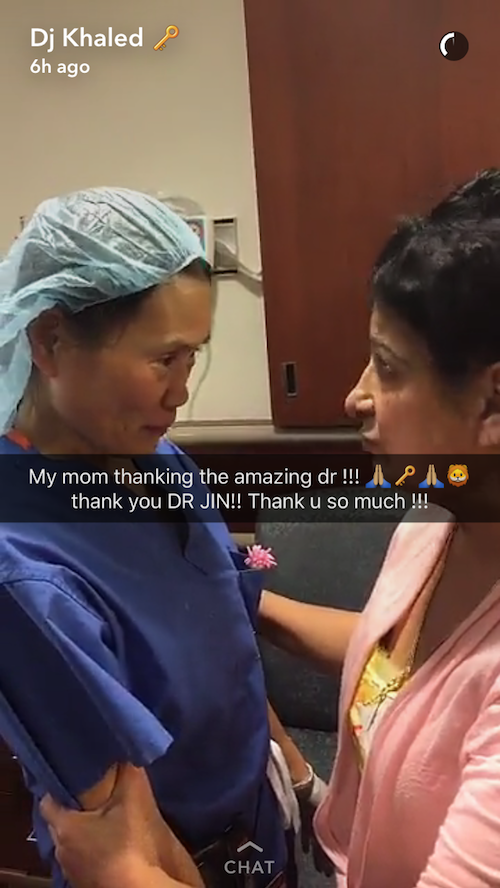 And then the young icon was here around 2AM this morning: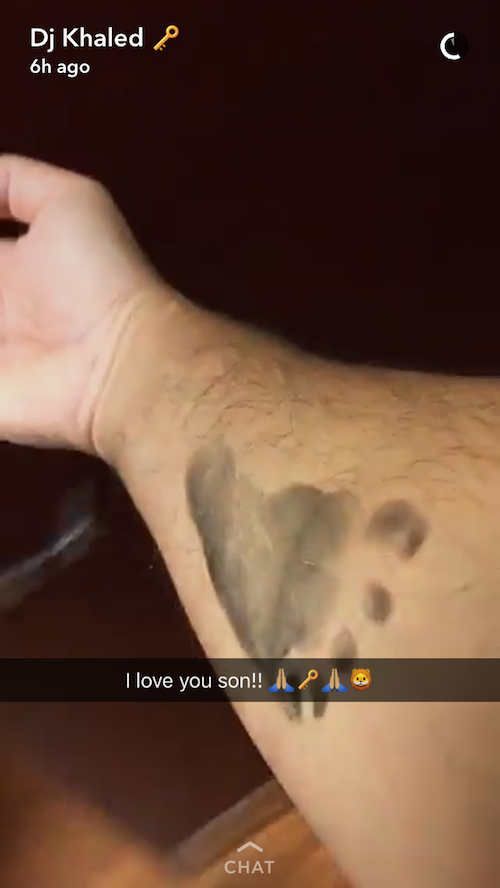 Khaled got his footprint on his arm, which we wouldn't be surprised if he turned into a tatt.
Congrats to Khaled and Nicole on your #Blessing!
EXTRAS:
1.  Lamar Odom & Khloe Kardashian's reached a settlement in their divorce and it wil be a done deal by the new year.  STORY
Photos: Snapchat/Instagram