Peter Gunz jetted to New Orleans to celebrate with his daughter Kennedi during Homecoming weekend. She was crowned Homecoming Junior Maid and he didn't miss it. More inside…
"Love & Hip Hop: New York" star Peter Gunz is a father of 10 (yes, 10), but he does spend time with each of his kids as best he can.
This weekend, he jetted to New Orleans to see his daughter Kennedi Brooke (his third child) on her big night.
It appears Kennedi attends all-girls Catholic school Ursuline Academy and made all-boys Catholic school St. Augustine's Homecoming court. She may also be a cheerleader for St. Aug as the whole cheering squad went bananas as she sashayed across the football field after winning her crown:
Gorgeous young lady!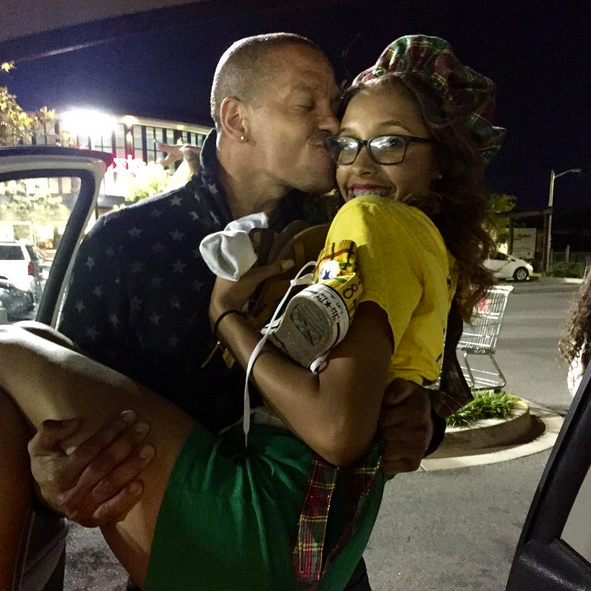 He was also present to cheer her on during the school's pep rally the day before. His daughter Phoenix, who also lives in NOLA, was there as well:
Before the Homecoming festivities, Peter took his girls, including his daughters' mother Erika, to get mani and pedis: 
Like we said, he isn't the ideal father, but he does show up (as best he can). Stretching his time between 10 kids (especially with two newborns) is a lot.
Photos: Peter's IG