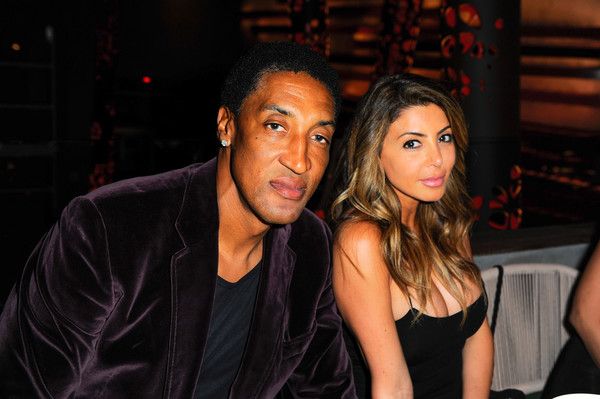 Details on what led to the surprising divorce between Scottie Pippen and wife Larsa are starting to leak.  Find out why cops were called to their home twice this month inside, plus the porn offer Larsa just received...
"Real Housewives of Miami" star Larsa Pippen was blindsided yesterday when her husband of 19 years, NBA Hall of Famer Scottie Pippen, filed for divorce.  Now we may have just a little insight into what happened.
While the twosome have been hugged up at plenty of events in September, ish all went left this month.  TMZ reports there were two domestic violence incidents.  The first time Larsa -- who was found outside the house in her car when cops arrived -- said the fight didn't get phycial.  The second time, it's unclear what occurred:
We've confirmed ... the Ft. Lauderdale PD first responded to Pippen's home on October 2nd and found Larsa waiting in her car in front of the home.

Larsa told cops she was involved in a "heated verbal argument" with Scottie but insisted it NEVER GOT PHYSICAL.

Scottie told police she could come back inside and there would be no issues and even offered to leave if it made Larsa feel more comfortable. Larsa decided to leave and stay somewhere else that night. No arrests were made.

The next incident took place on October 4th. Cops were once again called to the home for a domestic disturbance. The details are unclear at this point -- but it appears no one was arrested.
Hmmm....
Despite saying yesterday that both Larsa and Future sources say there's not truth to the rumors that they're an item, now the site says Larsa's cozy relationship with Future is, in fact, what triggered Scottie to file papers:
There's certainly lots of smoke. Sources on both Scottie and Larsa's side tell us ... she's been jumping on Future's private jet, traveling with him to various cities, including Vegas last month. Sources from both sides also say Larsa and Future were very "cozy" recently at Komodo nightclub in Miami.

We've learned they met in August at the Haute Living Color Reveal Party in Miami, and have been seen at various places ever since.

Our Larsa sources describe whatever's going on between Larsa and Future as "casual." They also say whatever is going on ... it started after Scottie was openly flirting with an actress last Summer, and she felt disrespected. Thus, revenge.
Seems like Scottie wasn't here for whatever went down, because he filed divorce papers this past Tuesday.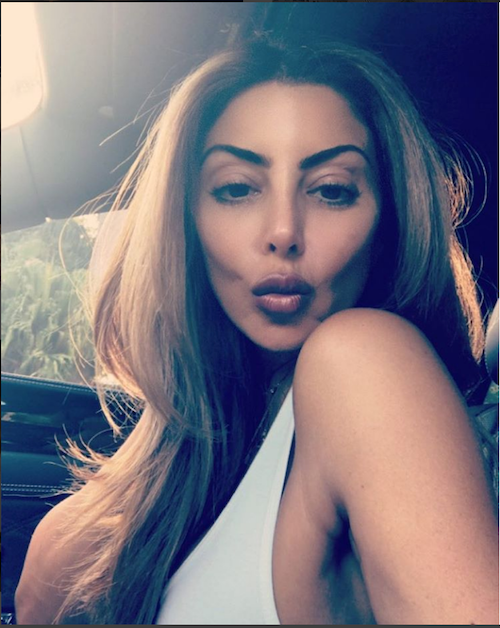 There is some good news for Larsa.  While she and Scottie have four kids together and her support checks will likely be on XXL status, adult entertainment site RedTube has made her an offer.
A rep for the company tells us:
"We figure Larsa might have some financial considerations following her divorce from Scottie and wanted to extend an offer for an advisory role with RedTube."
So shady.  They also said:
"We figure Larsa might have some financial considerations following her divorce from Scottie and wanted to extend an offer for an advisory role with RedTube. Larsa would work alongside our content producers and provide insight/feedback on our concepts for upcoming videos. For example, if she thinks a certain scene needs more butt or the performers need to switch positions, we'd take her advice and use it."

Here's their formal letter to her, offering her a position as an advisor to MILF porn.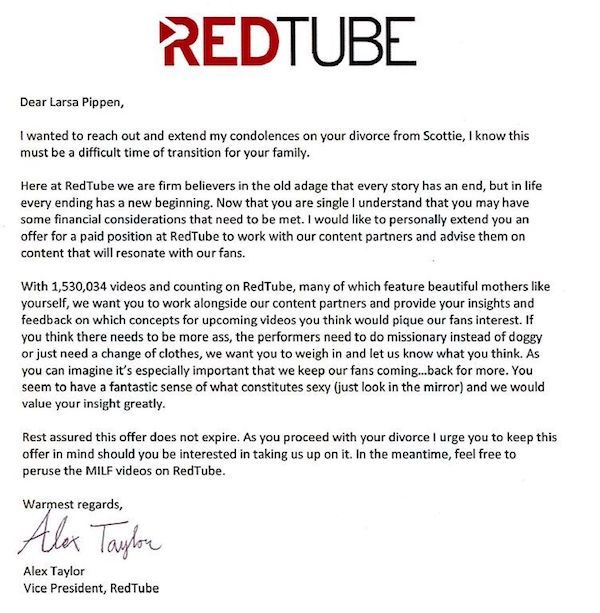 Girl you better consider all coin possibilities....
Photos: Getty/IG