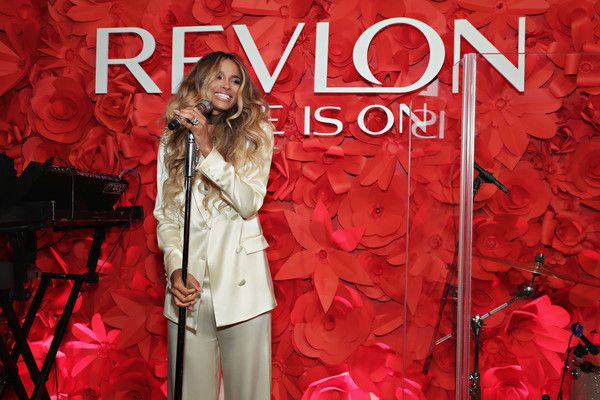 Ciara is answering the rumor mill about those pregnancy rumors, but despite her best efforts to squash them, we've learned she's been avoiding alcohol...and a few other things.  Deets inside...
Rumors have been flying that Ciara and Russell Wilson are expecting.  Her loose fitting clothes, like this satin suit the other night at her Revlon event, and "sources" allegedly confirming a pregnancy have folks spreading rumors left and right.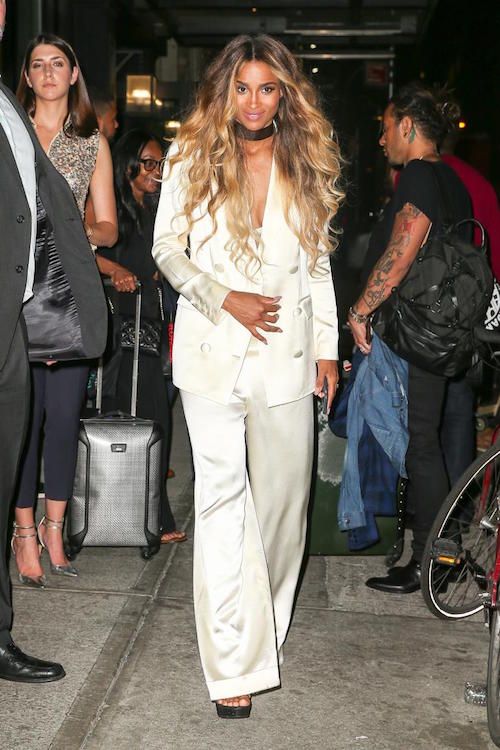 An unnamed source told E!:
"Ciara is pregnant and is so excited to be a mom. Russell [Wilson] would like to have two to three children. They both would like a big family."
Still, Ciara seemingly shut down the rumors at her Revlon event, telling media she and Russell are not in a rush to have kids, and they have plenty of time to start that journey.  They got married in July, so at most that would make her 3 months along if they were celibate like they said.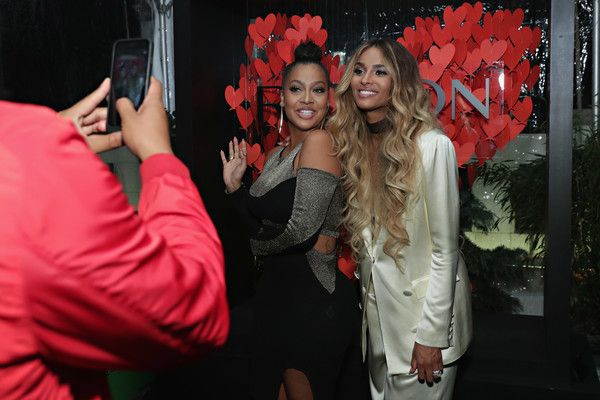 We've also learned that Ciara and bestie LaLa Anthony went out to dinner after her Revlon event.  They joined La La's mother and two other friends for a girl's night at STK Midtown. We're told CiCi drank iced tea while the other ladies sipped on Strawberry Cobbler Cocktails and red wine.
Hmph.
This video of Ciara leaving NYC this week also pushed the rumors even further, since she's wearing an oversized shirt.
And finally, that defamation lawsuit between her and Future is no more.  After the rapper tweeted some shady things about her (like calling a controlling b*tch), CiCi filed a $15 million defamation suit.  But in order to win a defamation case, you must prove your were hurt financially over the libel or slander.
Well, as you could imagine, Ciara is making more money than ever these days.
Instead, Ciara is filing a lawsuit against him for "false light:
Russell Wilson's wife is still suing Future for what's called "false light" ... alleging Future has made her look like someone she's not. Proving false light does not require a showing she's lost income. She could get money just for the heartache of it all.
The drama continues....
EXTRAS:
1.  Despite the song title, Nas' album isn't actually done.  STORY
2.  Lucasfilm announced today that actor/rapper Donald Glover will be playing the part of Lando Calrissian in the still-untitled Han Solo Star Wars film.  STORY
3.  ABC is developing Head Games, a neurotic thriller drama from The Art of More creator Chuck Rose, Viola Davis & Julius Tennon's JuVee Productions and ABC Studios. STORY
Photos: Splash/Getty