50 Cent, Courtney Kemp and "Power" producers just got hit with a lawsuit for copyright infringement. Damn! Get those deets, plus find out what Shonda Rhimes said about "Scandal" writers duking it out in the writer's room inside….
Your favorite summer series is getting dragged to court!
"Power" producer and star 50 Cent, showrunner Courtney Kemp, several "Power" producers, Starz Entertainment and CBS Studios have been hit with a lawsuit for copyright infringement, fraud and breach of contract.
Larry S. Johnson and Black Keller filed the lawsuit in the California Central District Court yesterday. They have called up lawyers Monique Pressley (former Bill Cosby lawyer) and Olu Orange to represent their case against the hit STARZ series.
The plaintiffs are seeking to put an immediate stop to, and obtain redress for, the defendants' blatant, purposeful and massive infringement of the copyright in Mr. Johnson's two-part manuscript entitled "Tribulations of a Ghetto Kid."
Hmm...
According to the lawsuit, Mr. Johnson wrote the manuscript over 12 years ago under his pen name "The Ghost." Both Mr. Johnson's works and the POWER series share basic elements such as the exploration of the life of an African-American protagonist drug dealer using his ill-gotten gains to transition into the realm of legitimate business. This isn't a totally unique basis though as we've all seen a movie or two with that basic premise.  The devil is in the details though.
Mr. Johnson also claims that the hit series also borrows character names, plot lines, and nearly identical language from his protected work.
Johnson and Keller are looking to be compensated for the defendants' wrongful acts. The amount they're seeking wasn't specified.
We wonder how this will all play out in court.
In other TV news...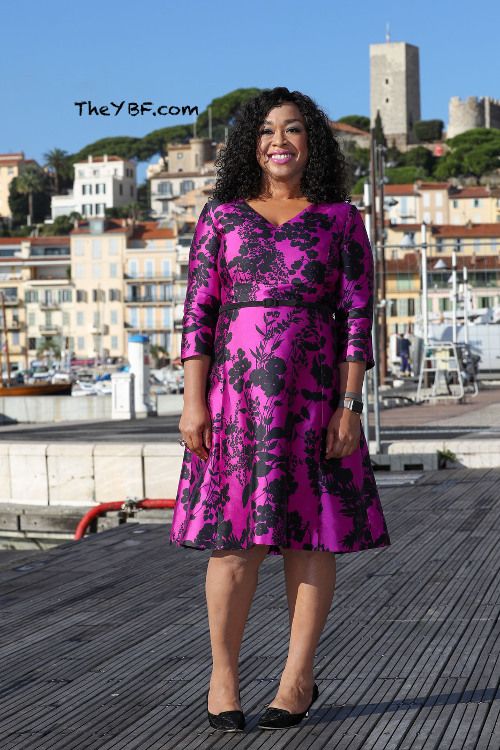 TV titan Shonda Rhimes, above posing it up at the 2016 MIPCOM event in Cannes this week, dished on what goes on behind the scenes in the "Scandal" writer's room in a new interview.
The Shondaland honcho revealed things get pretty heated when discussing some of the most hated characters on the show.
"We have big arguments," she said, when the writers express their feelings towards the Rowan Pope and Cyrus Bean characters, calling them "terrible people."
She continued, "I'm really offended. Cyrus is a patriot. He may go about it the wrong way but to him he's doing (what he believes). Rowan is just a dad trying to take care of his kid. There may be a lot of murder going on, but he's trying to take care of his kid the best way he knows how."
Interesting take on those characters. Most people probably feel Rown and Cyrus are "terrible people," but at the core, according to Shonda, they're really fighting for what they think is right.
Now that lead star Kerry Washington has given birth to her baby boy Caleb, production for season six will hopefully start soon. We can't wait to see what Shonda has in store.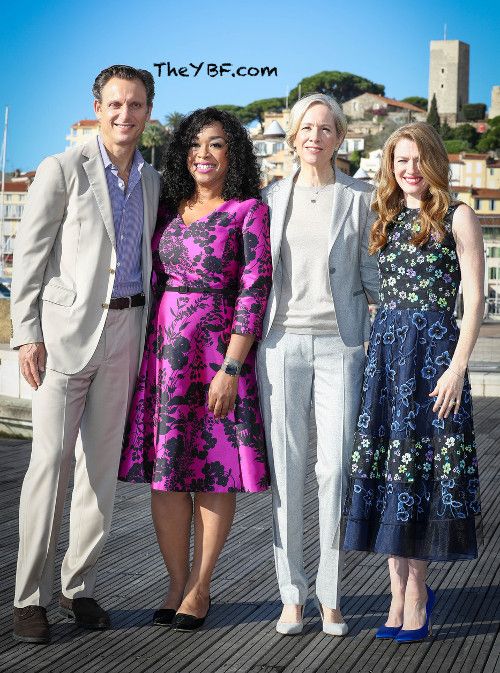 At MIPCOM, Shonda linked up with "Scandal" star Tony Goldwyn, "Scandal" producer Betsy Beers and "The Catch" star Mireille Enos.
Photos: Getty/Pacific Coast News