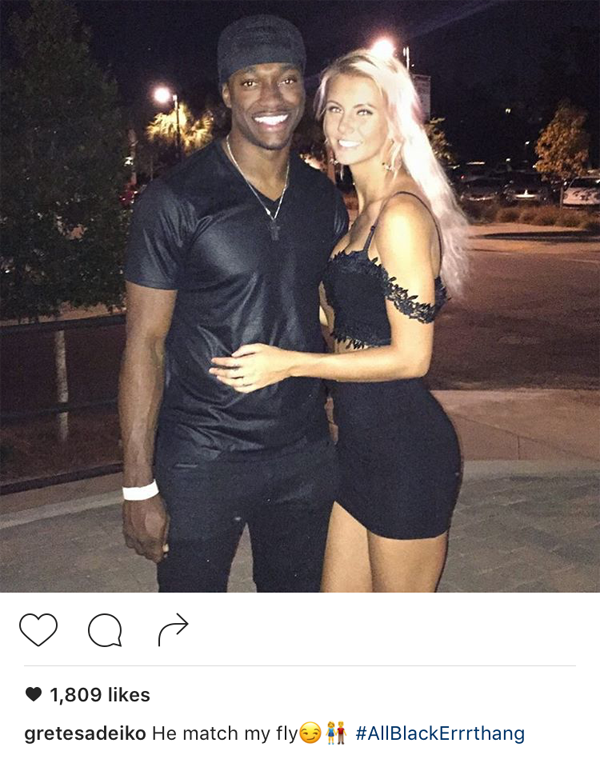 NFLer RGIII and his girlfriend Grete Sadeiko aren't hiding anything when it comes to their new relationship…even though RGIII is still technically married to his estranged wife Becky. Get into their social media love sessions inside….
Cleveland Browns quarterback Robert Griffin III (who's still legally married) is totally in love with his new girlfriend Grete Sadeiko and he wants everyone to know it. And we mean everyone.
On social media, RGIII and Grete have launched a love session all over their Instagram accounts, posting up lovey dovey pics with heartfelt captions confessing their love for one another. It's like new puppy love between two high schoolers.
In one of their most recent coupledom pics, Grete shared the picture above where they are wearing all black ensembles in which she captioned,"He match my fly #AllBlackErrrthang"
Needless to say, folks are giving her #AllBlackErrrthang hashtag the uber side eye. Hmph.
Meanwhile, RGIII is rather active on his IG gushing over his new chick, whose name he already has tatted on his arm. Since he's out with an injury, he has plenty of down time on his hands. He said,"She motivates me to stay on the grind through all the ups and downs and she gonna grind with me. #RideOrDie #DreamCatchers #Focused #LookAtThatSmile #TheSmileSaysItAll #Throwback #Happiness"
Is she now?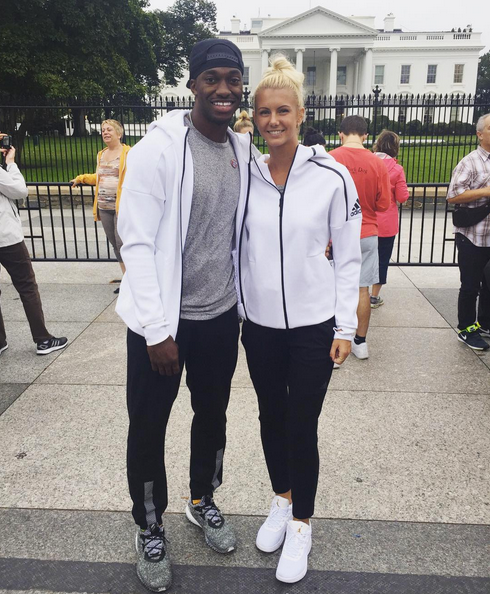 Two weeks ago, the twosome trekked it back to the city RGIII used to play football to visit the White House in matching outfits. Matching clothes and shoes seem to be their "thing":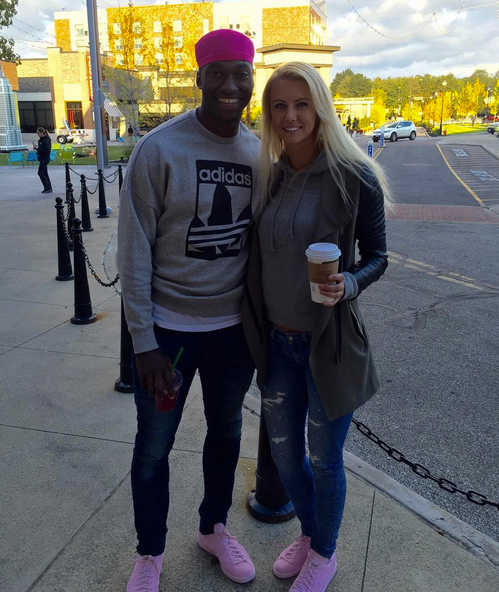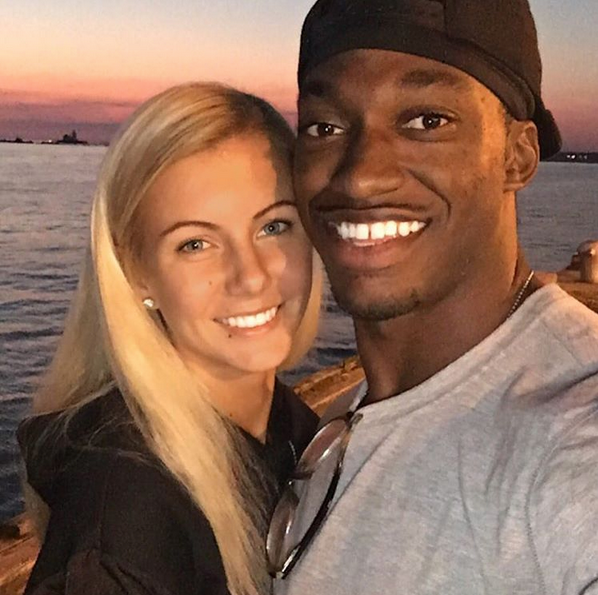 We're sure his estranged wife Becky, who claims she was blindsided when RGIII filed for divorce back in August, is somewhere rolling her eyes at it all.
Photos: RGII's IG/Grete's IG