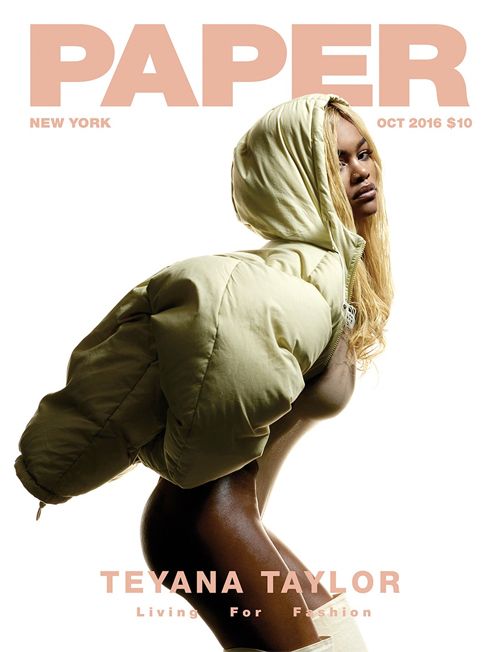 Teyana Taylor strips it all off for PAPER magazine. Inside, she talks about balancing life as a mother, an artist and a soon-to-be wife, making it all look so damn easy. More inside…
Teyana Taylor is on everyone's radar since she appeared in Kanye West's "Fade" video that debuted at the 2016 MTV Video Music Awards. Well, she has BEEN on our radar, everyone else is just playing catch up 
For her latest feature, the 25-year-old singer covers PAPER magazine's newest issue, dubbed the "Living For Fashion" issue. And her spread is FIERCE! Chick strips down to her birthday suit in one of the shots, rocking a pair of her mentor's new boots from his Yeezy Season 4 collection and cropped red wiggery: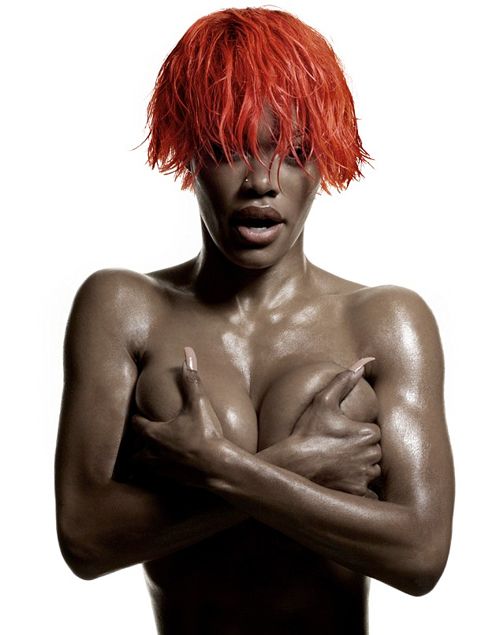 We see you Tey!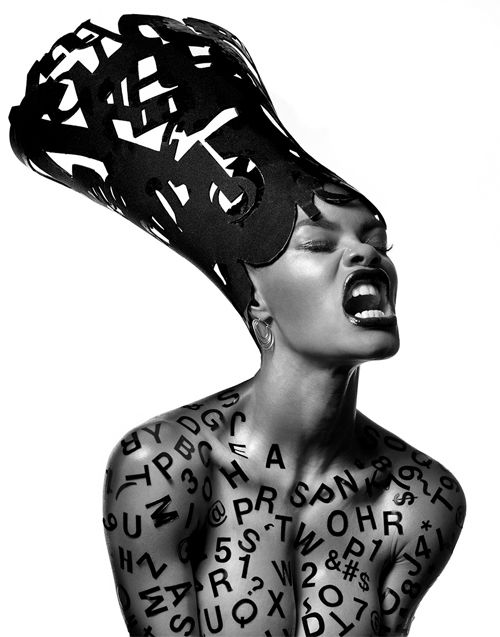 In the cover story, the R&B songstress opens up about how her career is taking off all while enjoying life as a mother and soon-to-be wife. Yes, it seems she has it all and she doesn't show any signs of slowing down.
"You can be superwoman. You can have it all, that balance in your relationship, your family and your career," she told the magazine."It's the opposite of the cliché that says kids will slow you or your career down."
We love her take on balance, although we're sure having a decade of experience in the industry as well as millions of dollars between a couple help make balancing a little easier for them than the everyday person.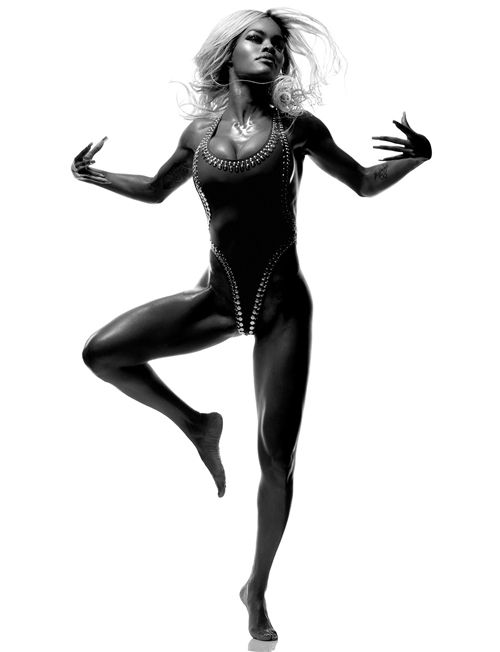 Teyana credits her newfound stardom to her past struggles and learning to be patient after she was signed to Kanye's G.O.O.D. Music label four years ago.
"Being signed to his label for four years, and Kanye being like a big brother to me, he's seen everything that I've been through," she said. "He was like, 'It's so dope because y'all so young and y'all fresh, but then y'all got the baby and the championship.' I think that gave him the idea of wanting to see us all in the video together."
Teyana has her fair share of haters, but she won't let them steal her joy.
"I never had the time to fail, to fall and get back up and try again," she said, "People would get up on me, like, 'You've been doing it for seven years now, you might as well give up."
She added,
"All you can do is keep shining. You can't say something and think my legs are going to stop, my voice is going to stop, my hunger is going to stop," she says. "I'll be hurt for five minutes, but I'm going to keep going hard."
On top of working on a new album and gearing up for her role in VH1's new scripted series "The Breaks," she's also a mother to her baby girl Iman Tayla Shumpert Jr. (aka Baby Junie) who she calls her good luck charm. We're obsessed with Junie too!
"She's been our good luck charm," she said. "She's just been everything." She continues, "From the moment I got pregnant with her to the day she was born, it's been all positives, all greatness, all iconic."
With everything going on, she has found the perfect balance between being an artist, a mother and support for her fiancé Iman Shumpert, who plays for the Cleveland Cavaliers (and won the 2016 championship).
"For me, a lot of stuff -- dropping albums, tours -- is in the summer and spring when his season is over," she spilled. "During winter time, I get to be more on his side, supporting him, and during the summer he supports me. So it's the perfect balance."
Sounds like she has it all figured out.
You can read her full interview here.
Peep a clip of Teyana in motion on the set of the photoshoot below:
BONUS: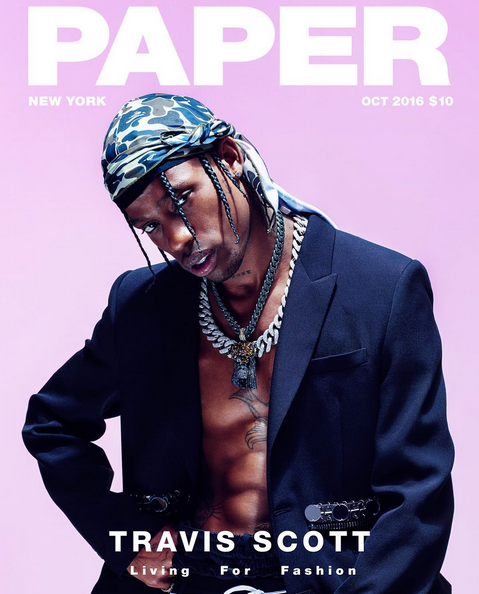 Rapper Travis Scott, rocking Givenchy, also nabbed his own cover for PAPER's "Living For Fashion" issue. We feelin' it?
Photos: PAPER magazine