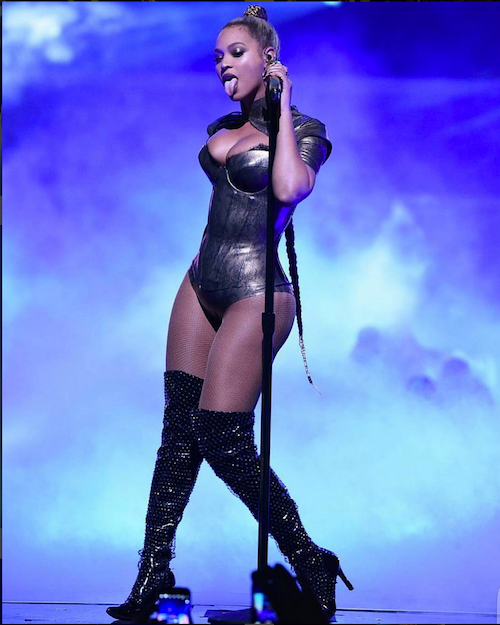 Beyoncé is a G...no shocker there.  Check out how she pushed through her Tidal concert set Saturday night -- blood, sweat and all.
Beyoncé stuck that extra long braided ponytail in her hair again for the Tidal x 1015 concert at Brooklyn Barclays Center.  And apparently, it backfired.  While belting out our fave track "Haunted," chick whipped her braid and it seemingly ripped her earring out her ear. 
While blood oozed out, she casually wiped her ear with her hand...and kept singing as if nothing was wrong.  No beats missed.
Check it below:
Get snapshots from her hot performance in the gallery below.
Photos: Beyonce.com/Getty