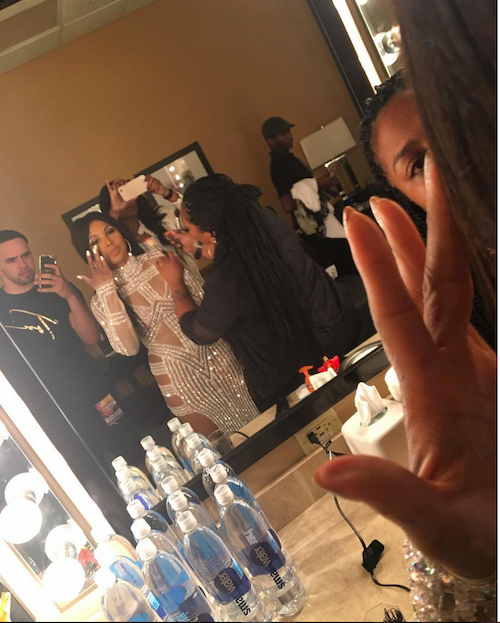 Oh no!  Toni Braxton was rushed to the hospital again today and will be missing her next tour stop.  Deets inside...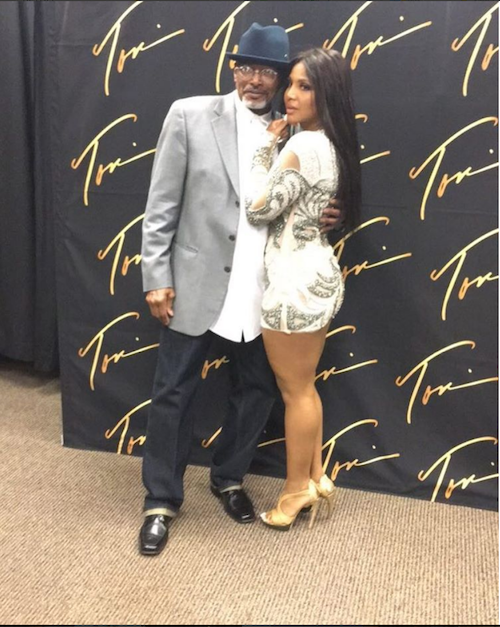 After shutting down the stage in both Detroit and Kansas City on The Hits Tour, it seems like Toni Braxton's sold out shows may have been a bit much for her to handle.  She recently had another incident with her Lupus that led to her being in serious condition in the hospital for days.
A note posted to her Instagram account just a little while ago says she was hospitalized Saturday afternoon in Cleveland due to complications with her Lupus.  She will now have to miss her Cleveland show tonight: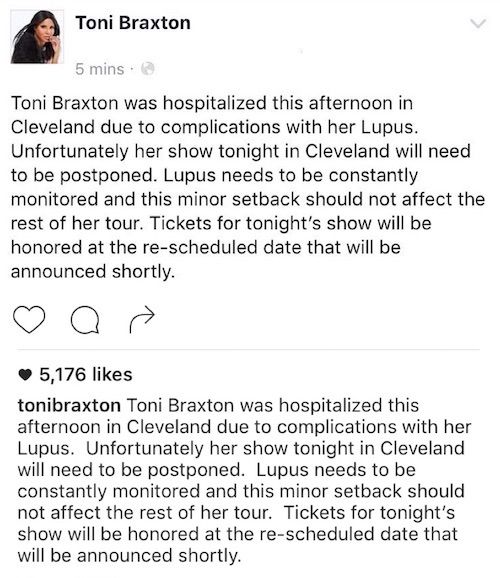 Her Executive Assistant Lorenzo Williams reassured fans saying:
Don't worry, our girl @tonibraxton will be alright! She's going to bounce back like she always does!!! She's such a damn workaholic, but she needs rest!!!!!!! The dr wanted to admit her, she refused and said she had a show tonight and would return after the show...but the DR said nope! You're health comes first, It's time to focus on YOU! Praying for, and speaking into existence, a speedy recovery. #SheHasLupusItDoesntHaveHer #WeWillBeBackTrustANDBelieve #TheyDontMakeThemLikeThisAnymore
Interestingly, Toni brought out her rumored bae Birdman the other night at her show in Kansas City:
These two...
Just a few nights ago while on stage, Toni broke down in tears after saying she had just found out about actor Tommy Ford's death. She then went on to sing "How Could An Angel Break My Heart."
Get well soon Toni!
Photos: @daniamiller, @iamz0, @creativetouchevents