Halle Berry posed it up at Tiffany & Co.'s Beverly Hills flagship reopening. Meanwhile Uzo Aduba and Sharon Leal made their way to the American Pastoral premiere in Beverly Hills. Carpet flicks inside…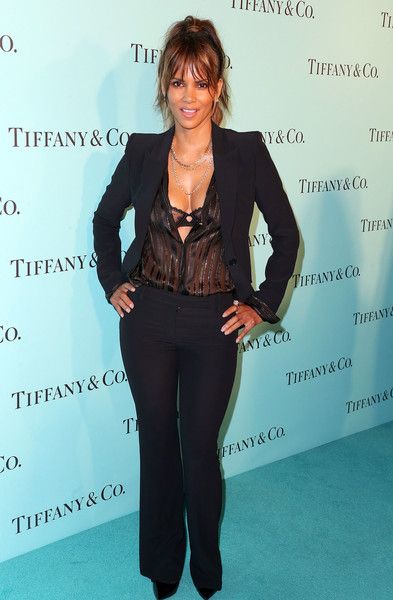 Halle Berry returned to the Hollywood scene for another night of fun.
After hitting up the "Key To The Cure" celebration a few days ago, Oscar winning actress Halle Berry stepped out to attend Tiffany & Co.'s unveiling of the newly renovated Beverly Hills store last night.
In all black everything, she served up some sexiness rocking a sheer top, but kept it conservative by topping it with a black blazer and black slacks.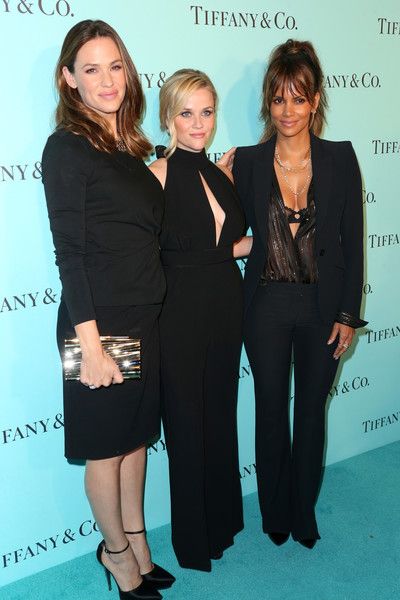 Halle linked up with actresses Jennifer Garner and Reese Witherspoon to party it up with the jewelry brand.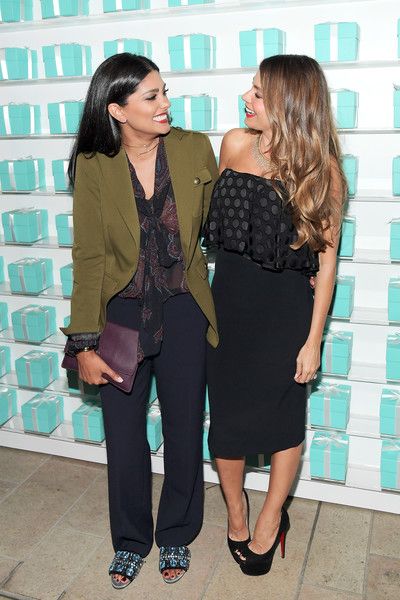 Fashion designer Rachel Roy, who was suspected to be "Becky With The Good Hair," was also on the scene sharing laughs with actress Sofia Vergara.
At another event in Hollywood...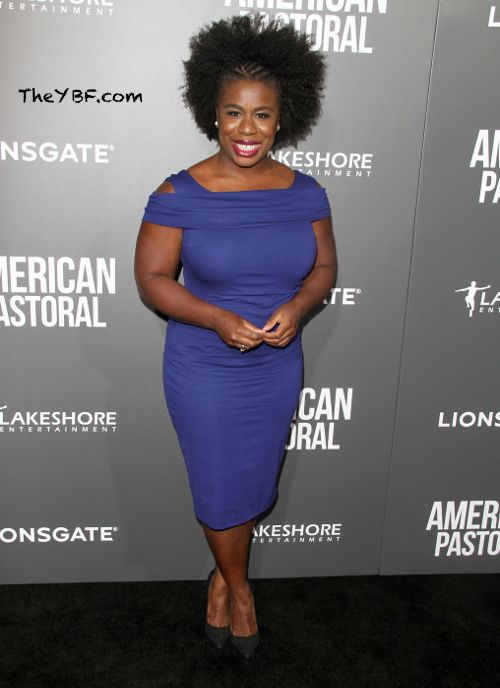 Natural glow!
EMMY winner Uzo Aduba pullled off a "frotastic" look at the premiere of her new crime drama American Pastoral in Beverly Hills.
Her co-stars joined her on the carpet, including Dakota Fanning, Jennifer Connelly, Ewan McGregor, and Valorie Curry.
The film is set in 1968 that follows a hardworking man who's been a staple in his quaint community for years. Things take a turn for the worse as he watches his seemingly perfect middle class life fall apart as his daughter's new radical political affiliation threatens to destroy their family.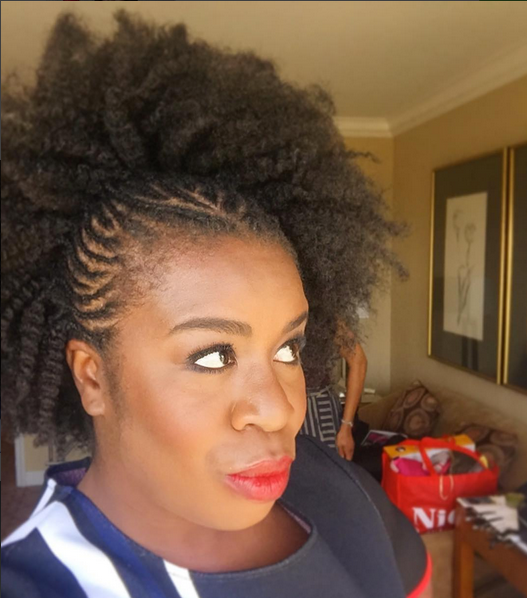 Work that hair Uzo!
We don't see her often, but "Grimm" star Sharon Leal was on the scene to support the film.
Mark your calendars! American Pastoral hits theaters October 28th.
Photos: Getty/Pacific Coast News/Uzo's IG