Sean Kingston knocked a fan upside the head during a performance in Australia last night. Find out why inside…
Don't mess with Sean Kingston. He's literally hitting people over the head with a mic.  Homie don't play that!
Last night, the "Beautiful Girls" singer hit the stage at Australia's SinCity nightclub where things took a turn for the worse. Apparently, a fan threw ice at him while he was performing, and then he flipped the bird! So, Sean took the situation into his own hands to handle it.
He leaned forward and tried to hit him/her in the head with his microphone! We can't really tell if he actually made contact, but he surely tried. The heckler was reportedly thrown out the club and the show went on.
Peep the clips below:
Before his concert...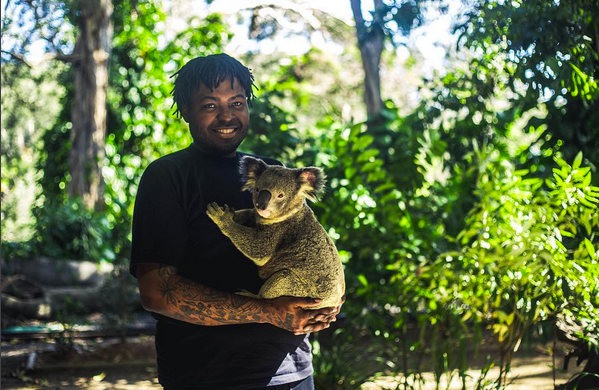 Sean got up close and personal with a few koala bears at the Currumbin Animal Sanctuary. He said, "Out in The Gold Coast holding a koala (Mama I Made it lmao) this was lit man.. i love animals the energy is unreal #Blessed #Livelifeitsshort."
If The Game finds this pic though....
Fun times. Sean will be hitting the stage this weekend as well. Y'all better not try him!
Photos: Sean's IG/@simonhronis