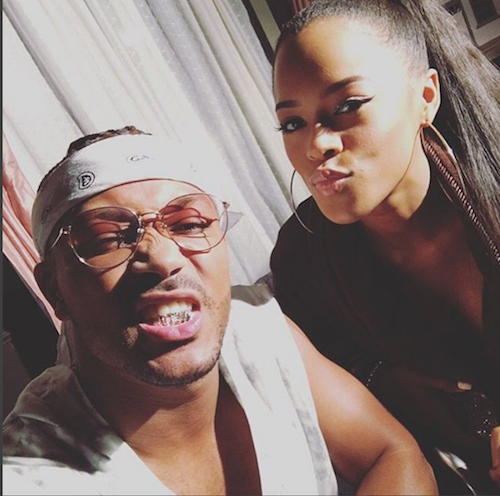 We've been wondering if Romeo Miller has moved on from Angela Simmons to another fab chick we know.   Recent pics of him out on what looked like a date had us questioning if Romeo Miller is now dating his "Empire" star Serayah.  Find out what she dished to TheYBF.com inside...
Are Serayah and Romeo Miller taking their new on screen chemistry off screen?  The YBF chick pretty much just shut down any chance that it could be true.  After she was spotted out on what looked like a dinner date (below) with the "Growing Up Hip Hop" star who joined the "Empire" cast this season as Teyana's new boo, 'Gram', we asked what was up.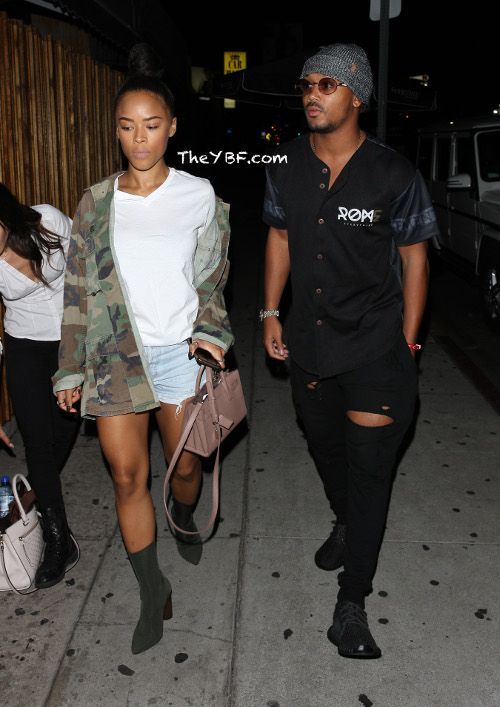 "We're just friends," the 21-year-old singer dished to us recently. "I've known him for a long time. I lived in the valley and he lived in the valley.  People probably don't catch this, but I go out with a lot of my other co-stars and castmates so, yeah."
Mmhmm.  When we mentioned mixing business and pleasure (Romeo IS fine so a chick could go against her better judgment), she shut all that down with an adamant NAH.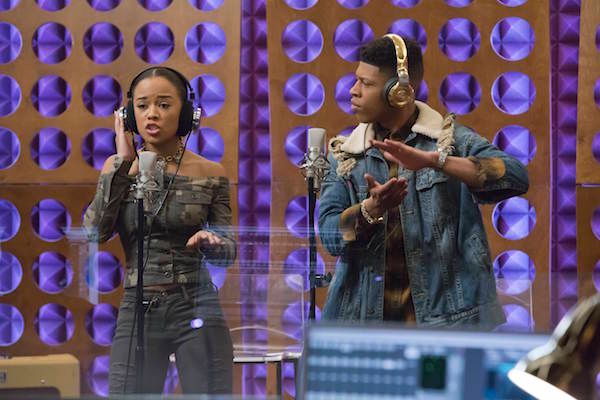 As for the status of Teyana and Hakeem this season, just like many exes, it's not totally over.
Serayah dished:
"Teyana has a new boyfriend and we get to see the drama with that.  Obviously, Hakeem doesn't know what he wants.  He wants every girl in the world.  That's always going to be the storyline with Hakeem.  He's funny. This season we get to see Hakeem be desperate for people for once, so that's cool."
What she's not shutting down the possibility of is a new mixtape.  She's not just a singer on the show, she also is a self proclaimed R&B head in real life.
She tells us:
"I'm working on my mixtape that I've always wanted to release for my fans.  Just to have content out there and for my fans to get to know me musically." 
With folks loving the 90's all over again, it's only right her music will be something we're already familiar with.
"It's really R&B," she tells us.  "It's so throwback-y that it feels familiar.  That's where I thrive and I love that.  I get to be so creative and I get to talk about what I want to talk about.  I want my fans to have it for free and just be able to connect with me more."
Based on what we've seen so far in season 3, her Tianna character may just be giving us a peek at what Serayah herself is about to release.
"Empire" airs Wednesdays at 9p ET on Fox.
Photos: Fox/Splash