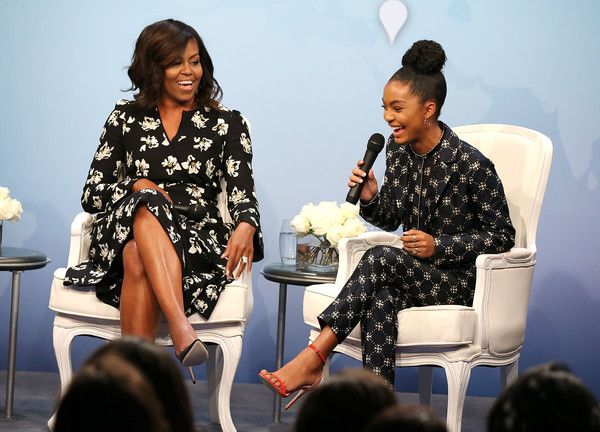 First Lady Michelle Obama and Yara Shahidi joined forces for a panel discussion about education, self esteem and more to celebrate the International Day Of The Girl. Go inside for their flicks, the gems they both dropped, plus a cute video of Lupita Nyong'o celebrating the day with kids in Kenya….
Who run the world?! Girls!
Yesterday (October 11th) was International Day of the Girl dedicated to empowering girls around the world. So, Glamour magazine teamed up with First Lady Michelle Obama's Let Girls Learn initiative for a much-needed conversation about the importance of young ladies getting an education, self esteem and more.

For the conversation First Lady Michelle Obama, "black•ish" cutie Yara Shahidi (who currently has a 4.8 GPA) and Glamour Editor-in-Chief Cindi Leive joined forces to empower girls all around the world while sharing personal stories about their educational challenges and opportunities.  The convo was for Glamour's 'A Brighter Future: A Global Conversation on Girls' Education' held at The Newseum in Washington D.C.
Girls from all over (Washington, D.C., Jordan, Peru, Tanzania, and the United Kingdom) Skyped in questions and spoke about their experiences as well.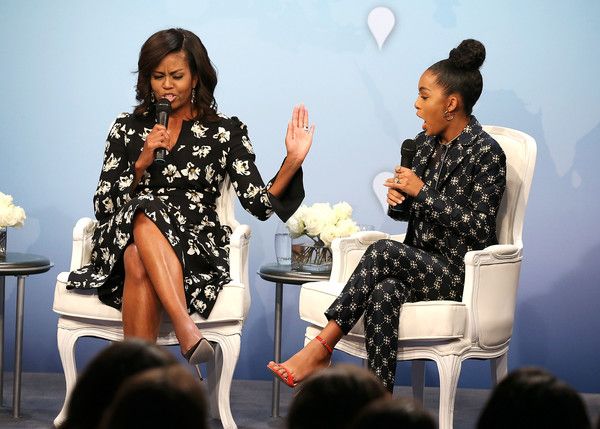 "There is no one reason why girls aren't educated,"FLOTUS said. "It could be that there's a sheer difference in the values that families place in their sons over the daughters. Sometimes girls are married off very early. Some families believe that it's a better investment to have the girls stay at home and take care of household chores. But you all are the ones who are going to change the culture, because you're going to raise your girls with a different understanding of why education is important. And that's how change really happens."
"Sometimes we have to be better." Mrs. Obama continued."Sometimes we have to work harder. Sometimes we have to come back from those negative thoughts in our heads about who we are and how we look and how people feel about us. So many of us are haunted by the voices of other people who tell us what we can't do, and that's something you have to work on every single day. Every woman you know is working on this. I am still working on it."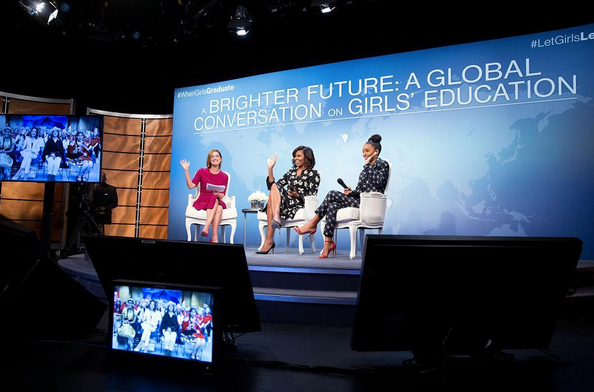 Yara joined in, "And also realize that the other voices are just people with flaws," she said. "They're not perfect beings correcting you because you're an imperfect being. It's their opinion, and while opinions matter, at the same time your own opinions are more important to your own development."
"In every room of power I've sat in I've had to learn that my voice has value or else what's the point of me being in the room," FLOTUS revealed. "A lot of times what you find is, when you sit and listen in a classroom or a boardroom or an office, you'll hear men talk and talk and talk. And if you listen, many of them aren't saying anything. And what you realize is they're not really saying anything more important than what's going on in your head, then you develop the courage to put what you're thinking on the table right with them."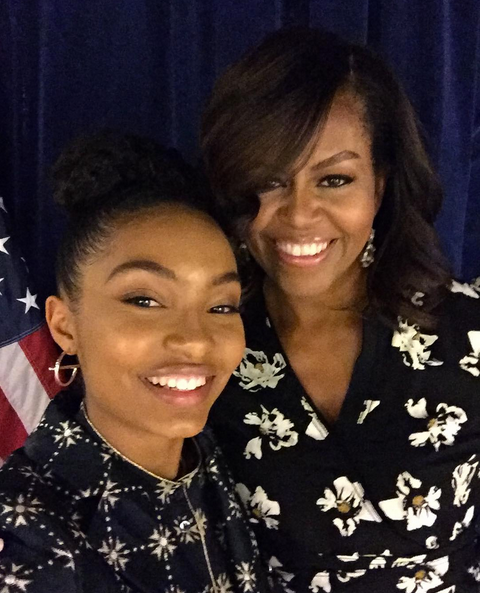 "Aggressive: That's a word that's been used for me often, too," FLOTUS said. "Too aggressive. Too loud. Too bossy. What I realized is it's ok to take up space without the fear of being too loud or too aggressive," she added. "That just means I'm owning my space even more."
PREACH!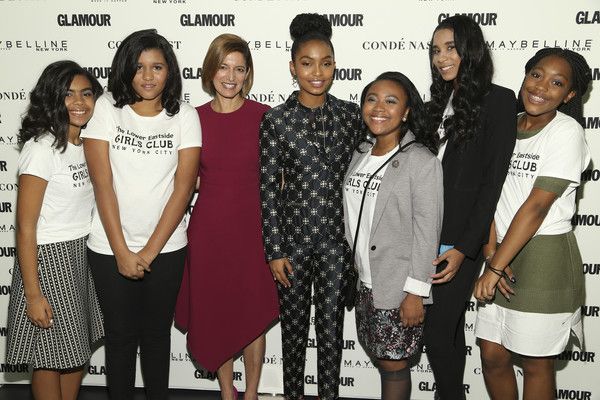 On the carpet, Yara (styling in designers Alberta Ferretti and Ade Samuel), along with Cindi, hit the carpet with a group of girls from the Lower East Side Girls Club.
Yara also had some fun with Instgram star Eva Chen, actress and activist Rowan Blanchard and entrepreneur Cara Santana on the carpet. Cute.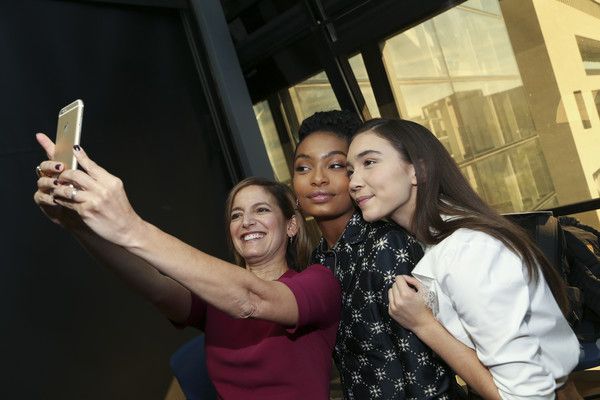 Gotta take a selfie!
Proud mom indeed. Yara's momager Keri Shahidi made sure she didn't miss her daugher's sitdown with FLOTUS!
Check out FLOTUS and Yara's full discussion below:
Here's a clip of Yara dancing it up in her adidas in the White House: 
Another YBF chick celebrating International Day of the Girl:
Oscar winner Lupita Nyong'o shared this beautiful behind-the-scenes clip of the time she spent with VOGUE when she brought the publication to her home for the October 2016 issue. in the clip, the Queen of Katwe star sings and dances with a group of girls in their classroom. Check it out above.
Loves it! 
BONUS:
Speaking of Lupita, get your laugh on at several celebs reading the lyrics to Drake's "One Dance" lyrics:
Photos: Getty/Yara's IG/FLOTUS' IG/@dvglam