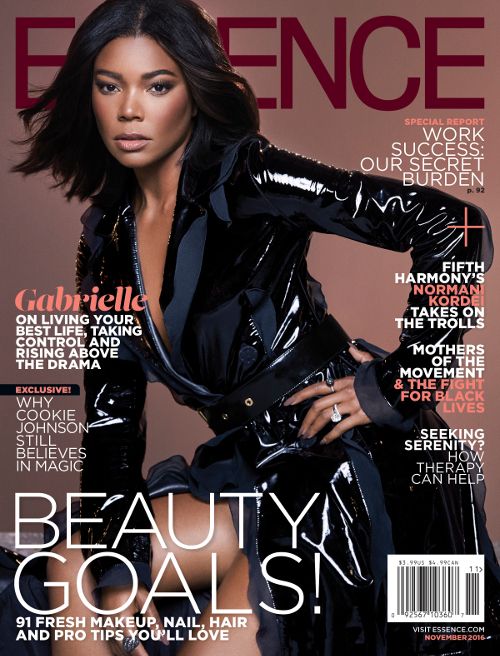 Gabrielle Union graces the cover of ESSENCE magazine for their November 2016 issue. Inside, she opens up about fears of being a stepmom, adding producer to her resume and why she doesn't hold anything against anyone who chooses not to see Birth of a Nation inside….
Gabrielle Union is ready to start her press rounds for the upcoming season of "Being Mary Jane" (set to premiere January 2017) and her upcoming family comedy Almost Christmas (hitting theaters November 11th). So, she's kicking things into gear with some slayage.
The gorgeous actress is covering ESSENCE magazine's November 2016, striking a pose in luxury designers Lanvin, Diane von Furstenberg and Michael Kors Collection for the cover.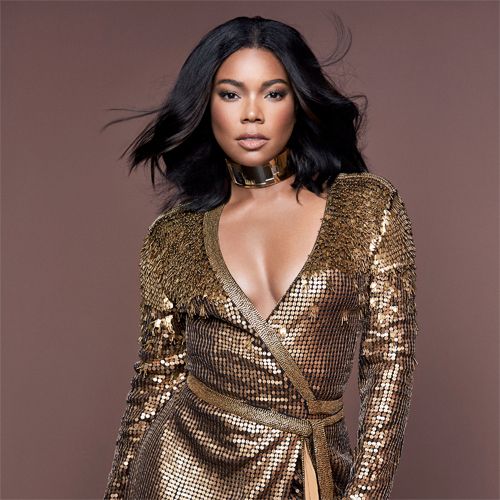 Inside, the 42-year-old actress (who celebrates a birthday this month), opens up about her fears of being a stepmom to her husband Dwyane Wade's teenage sons.
"Teens get teen-y," she told ESSENCE. "It's harder. I never understood that. 'You won't sleep.' I always associated that phrase with babies. Crying, teething babies. No. Until they walk through the door, I'm terrified. Sometimes I just want to stay off my timeline, because it makes those waits until they walk through the door a thousand times worse. Just envisioning them as a hashtag…"
With everything going on across the nation with police officers killing black men, we totally understand.
Nate Parker's Birth of a Nation film (that she stars in and helped produce) just hit theaters with mixed reviews after a rape case resurfaced involving Nate. As a rape survivor, Gabby said she understands if some people decide not to go see the film because of all the controversy.
"...As a rape survivor and as an advocate, I cannot shy away from this responsibility because the conversation got difficult. I don't want to put myself above anyone's pain or triggers. Every victim or survivor, I believe you. I support you. I support you if you don't want to see the film. I absolutely understand and respect that. I can't sell the film. This movie has always been about more than one person, and for the outspoken feminist advocates and allies who risked a lot to be a part of this project—Aja Naomi King, Aunjanue Ellis, Penelope Ann Miller—we are okay if you have to sit this one out, and we're okay if you don't, and we understand…"—Gabrielle Union in Essence's November issue
As she continues to build her empire, Gabby also talked about dabbing more into producing projects to help shape the narrative where she see fit.
"I don't just want to be a hired gun. I want to have a little bit more control over the narrative. The only way I can be empowered to do that is to be a producer. Now with as many projects that will have me, it's part of the deal."
Boss!
Peep the behind-the-scenes interview with ESSENCE below:
Gabby having some fun on set during her shoot:
You can read Gabby's full interview in the November 2016 issue of ESSENCE when it hits newsstands this Friday, October 14th.
Photos: Dennis Leupold via ESSENCE