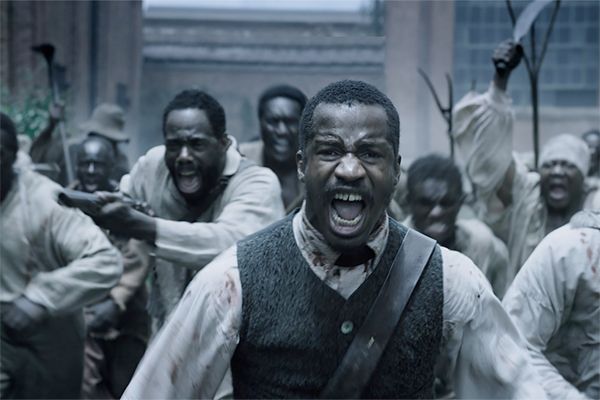 Nate Parker's Birth of a Nation debuted in theaters this weekend.  Unsurprisingly, there are conflicting reports on whether the slave revolt film bombed at the box office or not. Decide for yourself inside…
Birth of a Nation, the slave revolt film about Nat Turner, finally hit the box office this weekend after much anticipation.
It was the film everyone was talking about after Fox Searchlight acquired the film during the Sundance Film Festival with a record-breaking $17.5 million deal. But, the Nate Parker scandal shadowed the film when a 17-year-old rape case (that Nate was acquitted of) resurfaced.
Birth of a Nation ended the weekend raking in an estimated $7.1 million in the U.S. and Canada, placing at No.6.  While some outlets wasted no time calling it a flop, that actually isn't the case based on the expectations.
It's being reported the studio had hoped to bring in at least $10 million, but Fox Searchlight's senior vice president of domestic distribution Frank Rodriguez seems pleased with the turn out, especially since Hurricane Matthew shut down a significant number of theaters over the weekend.
"A 'disappointment' would've been if we came in with $5.8 million or $6.1 million," he said.
Just a quick search on Google, you'll see plenty of headlines saying the movie BOMBED at the box office. That's a bit of a stretch. While it didn't do as well as it possibly could have done, it definitely didn't bomb. Analysts projected it would bring in $7 million to $9 million, so it would likely depend on who was reporting how it did at the box office on whether it performed well or not.
Seems like it fell in right in the middle. Do you think Nate's rape case had anything to do with the box office numbers? Or, do you think this would have been the turnout without either of the above?
Sound off in the comments.
Photo: FOX Searchlight