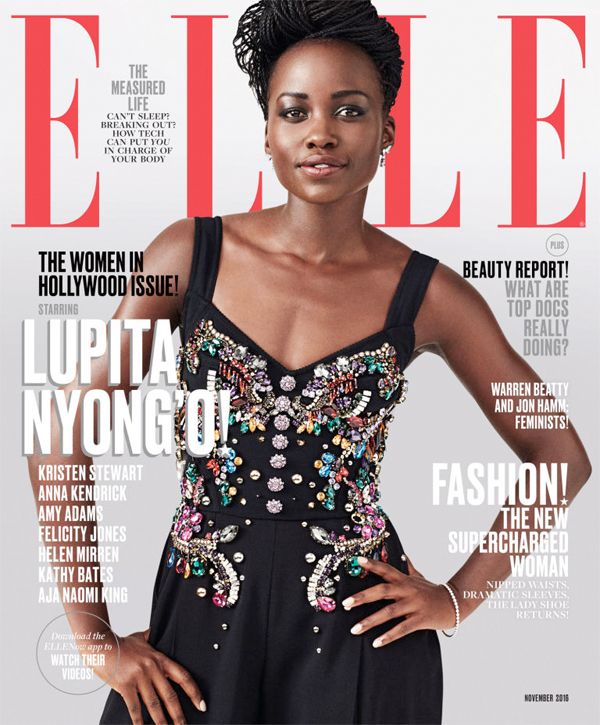 Lupita Nyong'o and Aja Namoi King are two of Hollywood's "IT" women nabbing a spot on ELLE's "Women In Hollywood" list. And we couldn't agree more.  Go inside to peep their covers and more….
It's that time of year again when ELLE magazine honors the hard working women in Hollywood. And this year, YBF chicks Lupita Nyong'o and Aja Naomi King are taking over the prestigious list.
Heating up the magazine circuit, Lupita and Aja floss that flawless melanin on each of their respective covers for the Women In Hollywood issue for the first time. It's SO refreshing to see two YBF actresses gracing the cover of magazines like ELLE, take over the box office AND kill it on the television circuit.
The Oscar winning actress looked amazing in an embellished Dolce & Gabbana jumpsuit, while the Birth of a Nation star kept it cute in a polka dotted Calvin Klein Collection dress.
Inside, Lupita opened up about using her platform to show little girls everywhere you can have dark skin and STILL make it in Hollywood. She said, "I grew up with a very limited mirror of myself. I watched a lot of TV, but the people on it were always light skinned. And now I have a platform that takes me into people's houses and onto the pages of their magazines."
Yes, little YBF girls can look to Lupita and see ANYTHING is possible!  That's what matters.
We've pretty much been obsessed with Aja Naomi King since she first graced our screens on "How To Get Away With Murder."  Now the rest of the world is catching on to this bad YBF chick.
Many actresses go beyond being just in front of the camera. They also go behind-the-scene to tell the stories they want to share with the world. And that's what cover girl Aja would like to do.
She told ELLE,"I want to write, I want to direct, I want to produce—I want to inhabit what I think it means to fully be an artist. I always wanted to do that, but I didn't think I had the tools. Now I look at Viola [Davis] and I look at Nate [Parker] and I look at Shonda [Rhimes] and it's like, You just do it. You just begin, you know?"
Nice!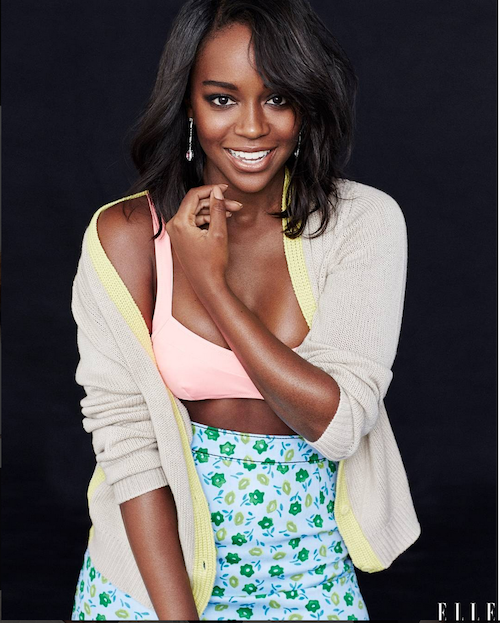 You can catch both of these beauties at the box office.  They're booked. Lupita's Queen of Katwe and Aja's Birth of a Nation are both in theaters now! 
Photos: ELLE