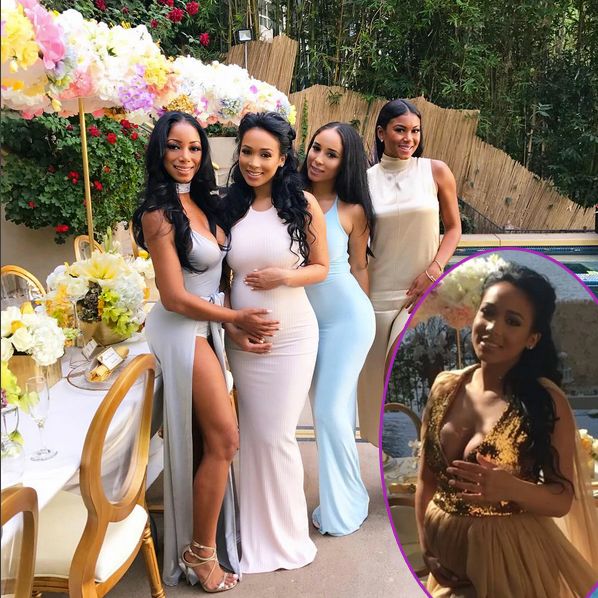 Tristan Thompson's ex-girlfriend Jordan Craig celebrated her son's upcoming arrival with her cousin Eniko Hart and family at her baby shower yesterday. Now, folks are wondering did Tristan leave his PREGNANT girlfriend for Khloe Kardashian? Tea inside….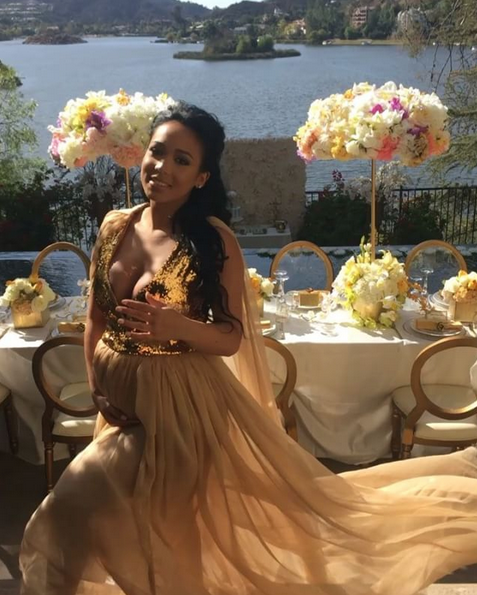 Cleveland Cavaliers baller Tristan Thompson has been spending much of his free time with his new main squeeze Khloe Kardashian. He allegedly left his girlfriend Jordan Craig for Khloe, but it was (loosely) kept under wraps Jordan is expecting, until now.
Yesterday, Jordan celebrated the upcoming arrival of her son, whom she's naming Oliver, alongside her family and friends, including her cousin Eniko Hart.
The mom-to-be glowed in a glittery gold and chiffon gown as she beamed with joy at the intimate shower before changing into simple white maxi dress.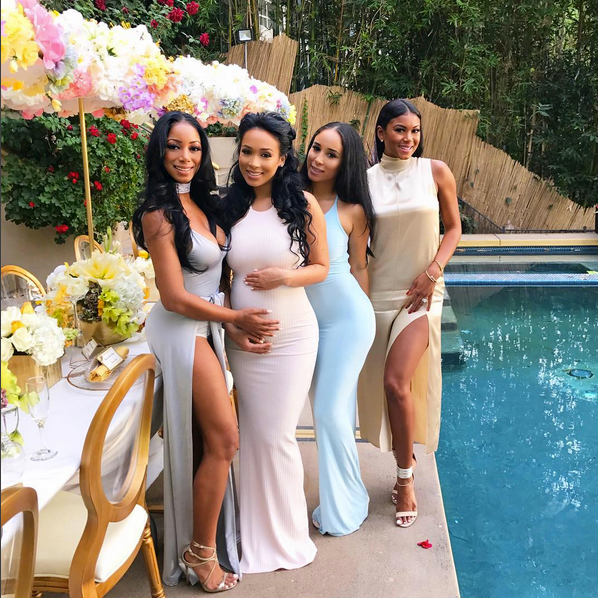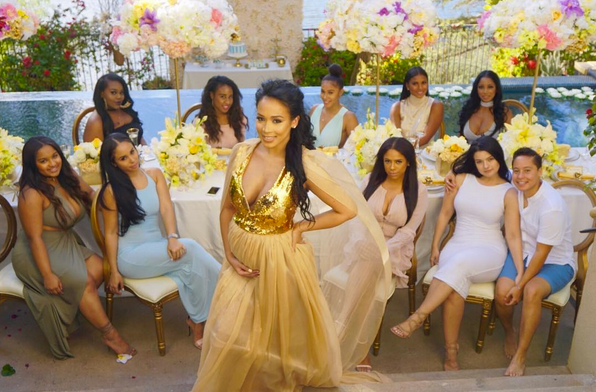 Eniko posted the group pic above with the caption:
It runs in the family. Hmm...is she dropping a baby hint of her own? Time will tell...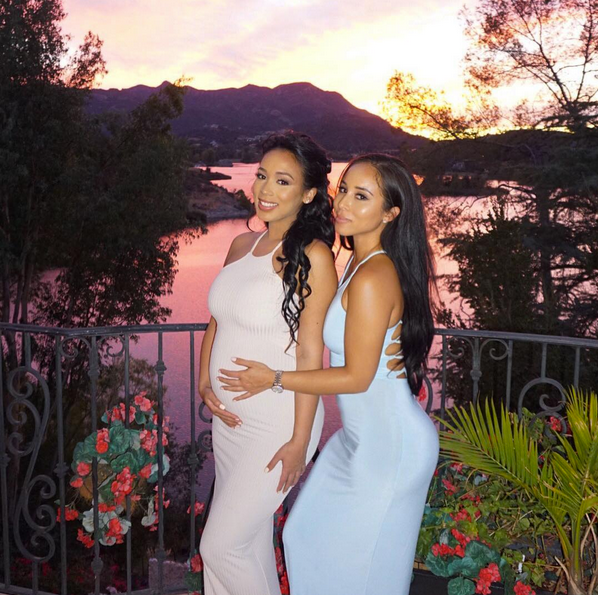 Now, sources say Tristan and Khloe actually met at Kevin Hart and Eniko's wedding in August 2016. It's said Jordan was WITH Tristan at the wedding and pregnant at the time (she wasn't quite showing yet). You'll recall, rumors about Tristan and Khloe dating started popping up in September 2016, so it's very possible that's where the two met. Quite shady.
We also know Kevin and Eniko are friends with Kanye West and his wife Kim Kardashian West, which may be why Khloe -- who was on a past episode of "Real HUsbands of Hollywood -- was at the wedding. Back in July, Kev appeared on Kim's SnapChat one Sunday as they ate a "soul food" meal together with Terrence J, his girlfriend Jasmine Sanders and more.
It's still unclear if Jordan's baby is actually Tristan's as Jordan hasn't specifically said it, but we're going to go with yeah...he is. Especially if they were together and a couple at the wedding just a couple months ago.  He certainly is ON ONE for leaving his pregnant girlfriend for another chick.  The fact said other chick makes more rounds with very taken men than a little bit is the icing on the cake.
Anywho, peep a few clips from Jordan's beautiful baby shower below:
Congrats!
Photos: Jordan's IG/Eniko's IG/@kaicyre/@amandadior