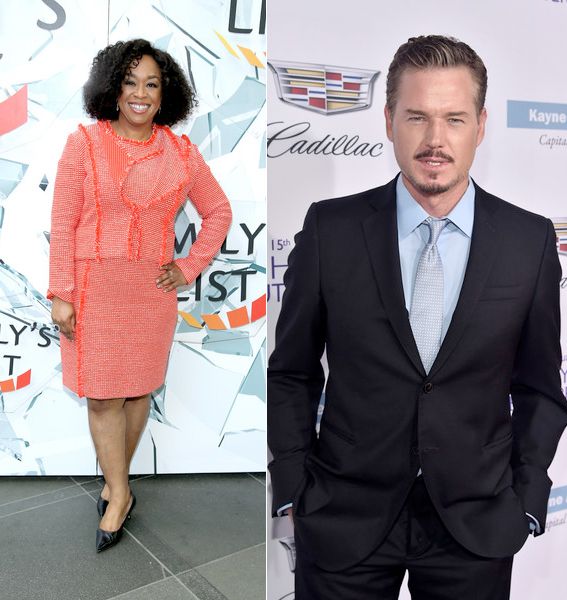 Shonda Rhimes hit up Twitter to express her disgust over Donald Trump's sexist comments about women. Former "Grey's Anatomy" star Eric Dane jumped in and things got awkward. Peep their exchange inside…
Y'all know #TGIT creator Shonda Rhimes doesn't hold her tongue when it comes to speaking out for women's rights. So, it was no surprise to see the "Grey's Anatomy" showrunner expressing her disgust over the lewd comments about women made by presidential hopeful Donald Trump in a leaked video from 2005.
Shonda tweeted her frustrations over men not condoning Trump simply because that they have wives and daughters. What's wrong is wrong and she wants men to admit that. She tweeted: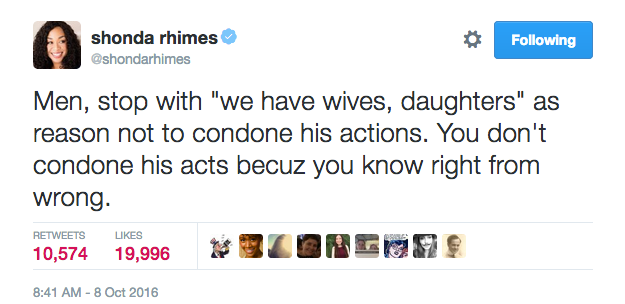 For whatever reason, former Grey's Anatomy star Eric Dane, who quit the hit ABC series in 2012, responded to his former boss' tweet in a bizarre way. He fired off: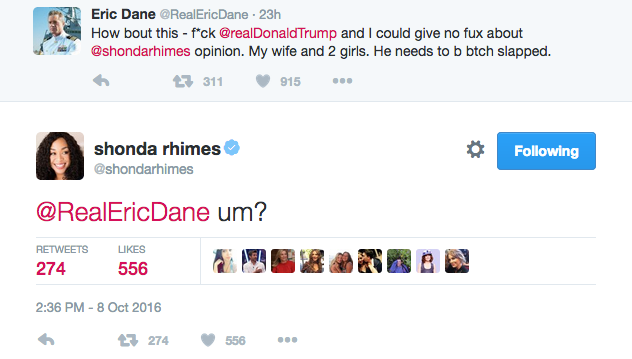 Shonda simply responded, "Um?" Yeah, we're just as confused.
Later, Eric came back to Twitter to clear the air. He has no issues with Shonda and in fact agrees with what she was saying:
So odd.
Then, Shonda responded to Eric's clarification tweet saying: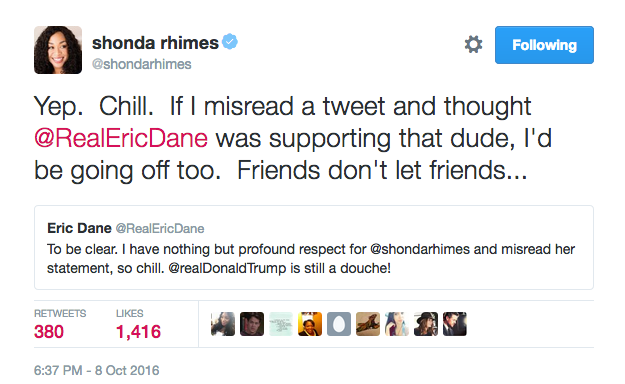 Interesting. But, we love how Shonda handled it. 
BONUS:
"Grey's Anatomy" star Sara Ramirez just dropped a bombshell. While giving a speech at the True Colors Fund's 40 to None Summit in L.A. on Saturday, Sara revealed she's bi-sexual. She took to her Twitter account after her speech to confirm the news tweeting, "#40ToNoneSummit #SpeakingMyTruth! Will post full video of speech soon! #ThankYou @TrueColorsFund #WomanOfColor #Bisexual #Queer #Immigrant."
Kudos to her for living in her truth.
Photos: Getty