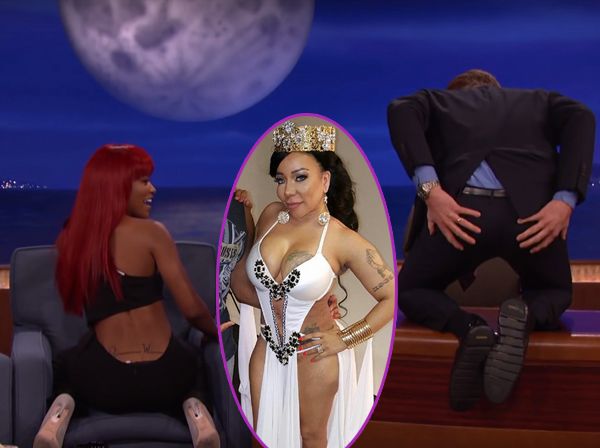 Keke Palmer got on her knees to school TV host Conan O'Brien on how to twerk -- isolated butt cheek style -- during her appearance on his late night show. Peep the clip, and check out these outtakes from Tiny's super sexy KRAVE magazine photoshoot inside….
Leave it to Keke Palmer to bring the shock factor!
The "Scream Queens" star appeared on Conan O'Brien's late night for a one-on-one session on how to twerk. A few months ago, Keke posted up a series of SnapChat videos showing her fans how to isolate each butt cheek and make it jiggle. Conan asked Keke how she did it, so she decided to school him on how to do it.
The 22-year-old actress put her knees in the chair with her booty towards the audience and moved her cheeks up and down. Conan hopped on his desk to see if he could do it, but he wasn't as successful.
Check it below:
Lordt!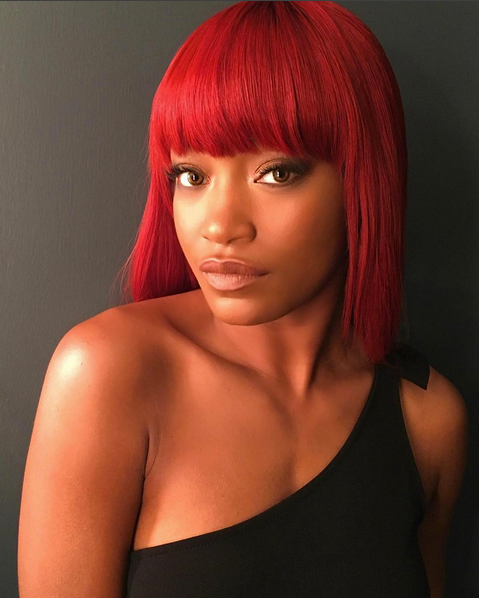 Later, comedian/actor Norman MacDonald was totally fawning over Keke where he could hardly speak! He was all wrapped up in her #BlackGirlMagic.  But aren't they all?  *flips hair*
Peep the clip below:
"Scream Queens" airs Tuesdays at 9pm EST on FOX.
For a new photoshoot....
She's a mom and she's over 40, but she's proving she's still got it.
Singer/reality star Tiny Harris hit the set for a new photoshoot with KRAVE magazine recently. And chick upped the sexy level to the MAX, showing off her 6-month post baby bod in a barely there gown. Posing alongside stylist Troy Clinton, she topped her seductive look off with a crown fit for a queen.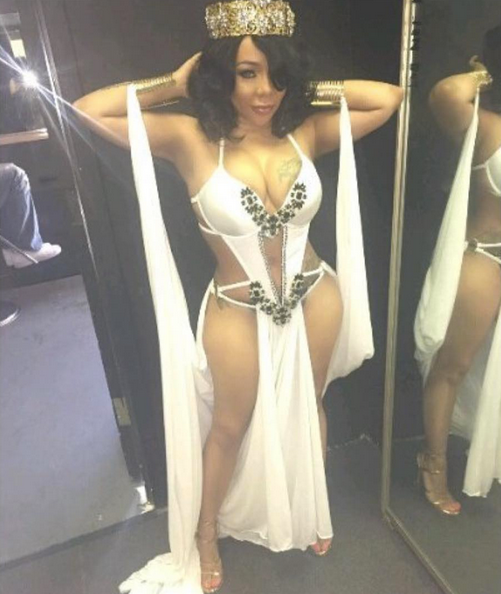 Oh...OK Tiny! We see you girl.  Folks are either giving her mad praise or mad judgment after we posted this on our Instagram page. 
But you gotta admit, it's a glow up situation for sure.  For another look, Tiny was sitting pretty in a red hot plunging gown. Can't wait to see the full spread.
If you haven't heard, Tiny has a new talk show with her bestie Shekinah Jo coming down the pipeline after the cancellation of their VH1 show "Tiny & Shekinah's Weave Trip." She announced a few months ago she inked a deal with Telepictures for the show, but details are still under wraps. This should be interesting...subtitles and all.
Photos: Keke's IG/Screenshot/@troy_clinton/@ erika_lapearl_mua/@npearcypics