Chance The Rapper graces Billboard magazine's newest issue where he explains why he has decided to vote for presidential hopeful Hillary Clinton. Find out what he said, and take a listen to Beanie Sigel's new diss track aimed at Meek Mill inside….
New kid on the block!
Indie artist Chance The Rapper is starting to pick up mainstream success despite not being signed to a major label. Don't get it twisted, there are several labels that want to sign him, but, for now, he's staying independent.
The 23-year-old rapper, who we could probably call a singer as well, covers Billboard's "2017 Grammys Preview" issue alongside fellow buzzworthy singers Alessia Cara and Maren Morris where they talked about a range of topics, including politics and racism.
As far as politics goes, Chance has already made up his mind who he'll be punching the ballot for come November.
"Hillary Clinton, by far... I can't really speak on her policies but I feel a certain connection to Hillary Clinton that's just not there with Donald Trump," he said.
It seems many are picking the lesser of two evils.  But  let's be clear, Hillary's imperfections are definitely not on the same low level as Donald's.
The Chi-town rapper then talked about how racism and colorism is still prevalent when it comes to winning a GRAMMY award and the music industry in general.
"Pretty much the same challenges that they face throughout the rest of the world in terms of being overlooked, underappreciated and held back from a lot of stuff." He continued, "Colorism and racism don't stop when you're a musician or when you have wealth or when you're in any given position."
Facts.
Chance -- whose biggest fans are the First Daughters, Beyoncé and other big names -- is currently touring the nation on his Magnificent Coloring World Tour and he explains the inspiration behind it. He said,
"My new tour is based off a few of my favorite Broadway ­productions: Hamilton, The Wiz, The Sound of Music and, more than anything, The Lion King."
Interesting.
With predictions for the 2017 Grammys, Chance could be up for the Best New Artist category. So, what will he be doing if he wins? "We'll f*cking go crazy for, like, two days straight."
Ha!
You can read Chance's full interview here.
In rap beefs....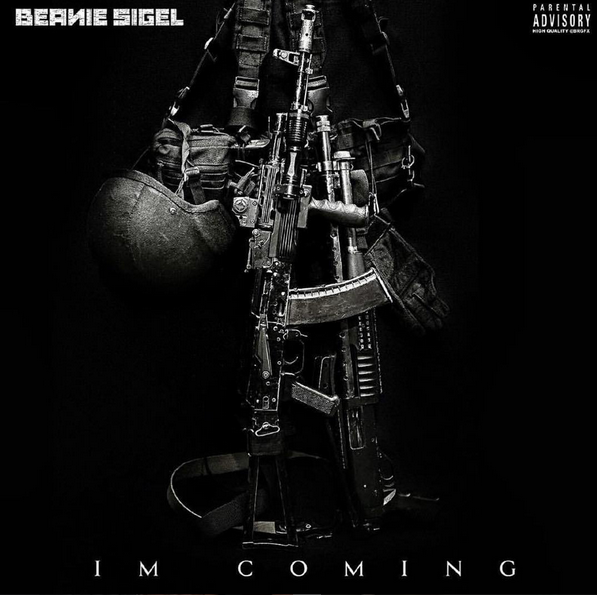 Meek Mill's rap beef with The Game has shifted to his fellow Philly homie Beanie Sigel. Meek and Beanie had a fall out after Beanie did an interview revealing he HELPED Meek write his rhymes for his "Ooouuu" diss track aimed at The Game.
Following the interview, there were reports that Beanie got knocked out by one of Meek's Dreamchasers crew members at the "Bad Boy Family Reunion" concert in Philly (on Sept. 24th). Check it:
Since then, Beanie and his State Property Family appeared in a "Philly" cypher during BET's 2016 Hip Hop Awards. Meek wasted no time to reveal it HIS idea to have a Philly cypher during this year's awards show:
Now, Beans is airing out his frustrations on wax with a new diss track aimed at Meek titled, "I'm Coming," that premiered this morning on Power 105's "The Breakfast Club."
Beanie raps:
"Your face and your feet, hogtied, broom in you're a**, you in too deep. You f*cking with the crypt keeper, grim reeper. You're just a tweeter. I'm the knock in the devil's speaker. STOP! This bigger than OMEEKA I wanted U. N. I. T. Y. Latfiah."
Take a listen below:
Sheesh!
Photos: Billboard